I interviewed Tom Karen, who sadly left us on 31 December but at a grand old age of 96, many times. It was always illuminating. His approach to automotive design was warm and human, and I tended to depart our meetings or phone calls taking a bit of his different thinking with me, usually after hearing him describe how he's simmered a design problem down to its fundamentals.
And I can do no better than give you a couple of quotes to show what I mean. This is Tom on inspiring young designers:
How much is your car to insure? Find out in four easy steps.
Get a quote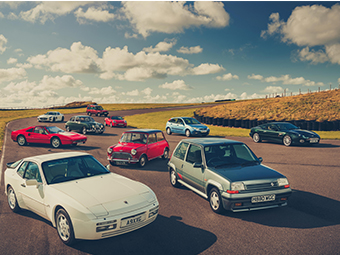 "When I was lecturing on car design at the RCA [Royal College of Art] I would take the students to the Tate Gallery to look at sculpture because there is a very clear relationship. The body of the motor car is a piece of sculpture – a hugely complex one. Henry Moore didn't have to worry about having to use metal, glass and plastic to make his – he didn't have to worry about shutlines, reflections of light, aerodynamics, packaging, safety. You need to have great skills to achieve all that. There are exact parallels – the way, for instance, Moore goes from a soft shape to a hard shape."
And this is Tom on how he reimagined trucks for Leyland in the 1970s and '80s:
"The poor old driver sits there all day, day after day, a very demanding job, so I was clear he needed a very good environment, and I wanted the Leyland cab to be like a Porsche inside. I went to Savile Row to pick a nice fabric for the seats because I didn't want black PVC, and got a West of England-type cloth that we later translated to a moquette for the interior, and there was a lovely leather gaiter for the gearchange… Part of the brief was to make it non-aggressive, less threatening; big lorries trundling through English villages was unfriendly. So the Leyland cabs had a friendly, rounded shape that was uncommon then, and soft details."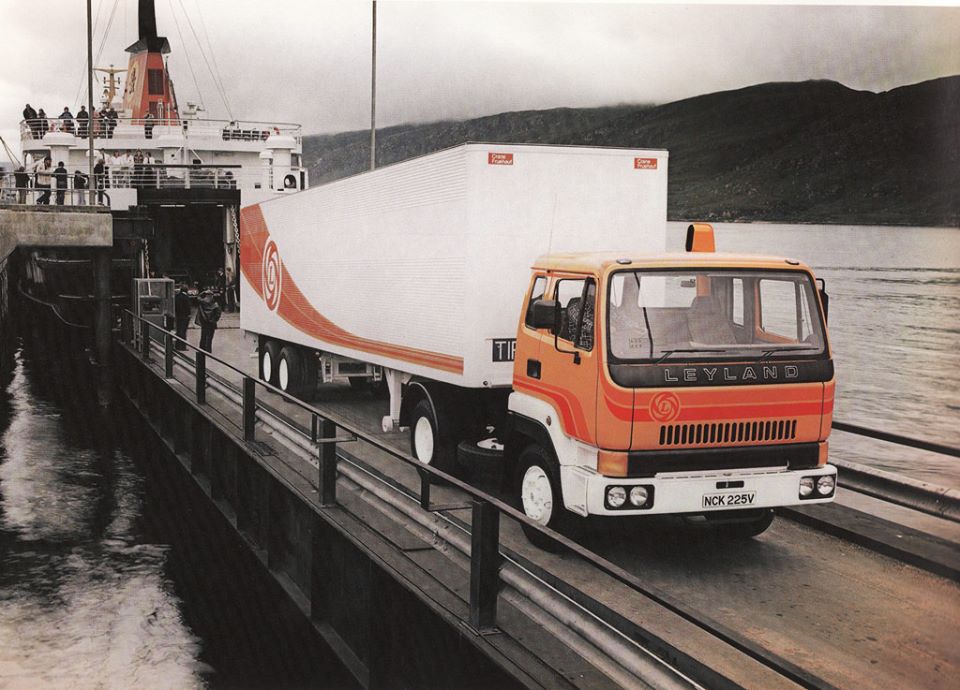 The last time we met was in 2019 at his Cambridge home-cum-studio. Tom was a little frail; his cheery health visitor arrived half-way through our chat, so I had to walk round the block a few times while she helped him. The humour was undimmed, though, together with the freethinking spirit. Tom was still smilingly exasperated about his status as 'Mr Chopper', having just penned a chapter on the iconic Raleigh bicycle for his memoir Toymaker: My Journey From War To Wonder (535/Blink, 2020).
Designing the Raleigh Chopper
"I liked the idea of big back wheels that generate power, and there was the rising waistline of the Scimitar GTE that creates a sense of rear thrust," he said. "These were the core elements around which everything else could be built, and that's what I started sketching." Tom went on to explain that other designers at his company Ogle were also involved with creating the Chopper design, but that for years Raleigh refused to give any credit to the design consultancy. "I did in the end manage to set the record straight, although the controversy drained some of the joy from my memories of the Chopper. But it always did have some rebel credibility. Even the design's weaknesses were attractive. The little luggage rack could tempt you to carry a passenger, with the risk of unintended wheelies…"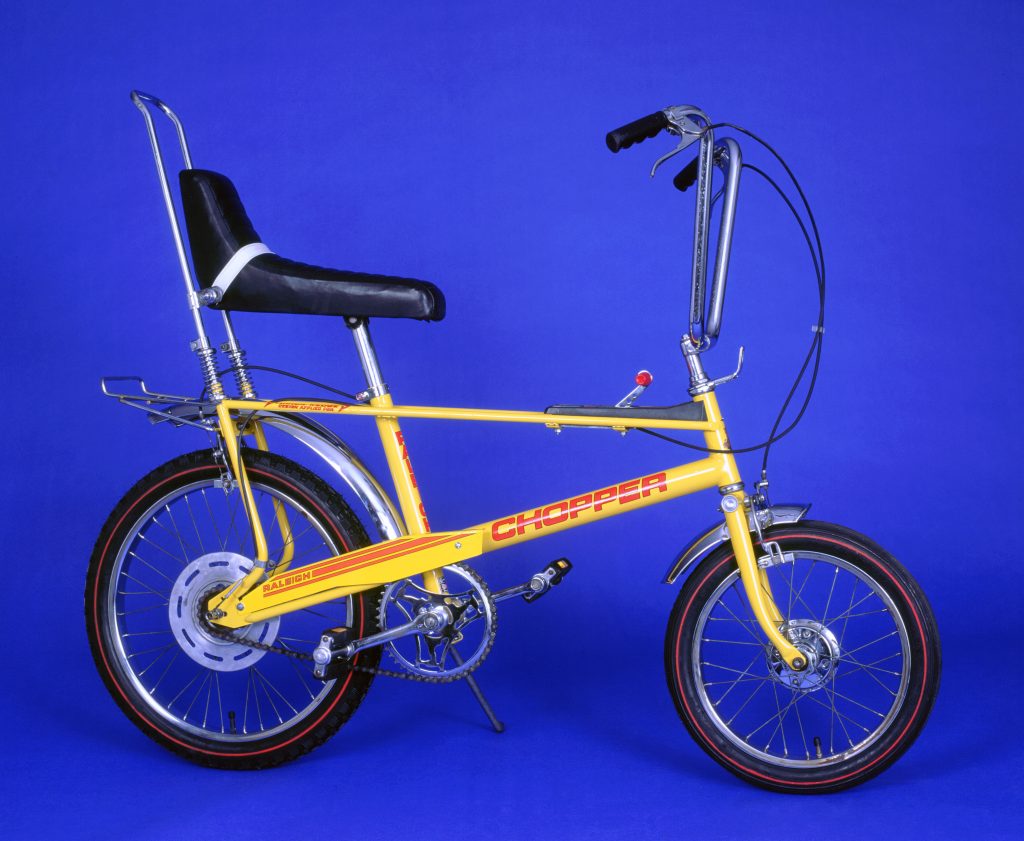 Tom and his relations were forced to flee their native Czechoslovakia for England in 1939, and the remains of the family's fortune from bricks and cement paid for his college course in aeronautical engineering. He loved drawing but hated maths, and so then spent a disconsolate 10 years in the aircraft industry before enrolling at London's Central School Of Art and Design as a mature student to retrain in industrial design. In addition, he'd built himself a couple of homemade fun cars, and so he was well placed to be recruited by Ford in 1955 when it came calling, looking for new designers.
"In those days, car design was looked down on as superficial, mostly associated with chrome. It wasn't the done thing – it was a dirty job and the head of the Design Council hated cars. In 1958, I won the IBCAM [The Institute of British Carriage and Automobile Manufacturers] car design competition while working at Ford but when I applied to the Council for membership they turned me down. Ironically, tutors in design colleges could never have designed one themselves because it was much too complex as a sculpture!"
He was soon occupied shaping the interior and trim parts for the upcoming Ford Anglia 105E, and loved every minute, but in 1959 he changed jobs and joined David Ogle Associates.
"I worked at this little office in Stevenage with three designers and David's junior partner," says Tom, who much admired his famous boss's creativity. "I worked on a cooker, a bicycle, a boat, all sorts, you had to work very fast, and it was quite exciting. We had to draw the complete product and all the details, but once it went off to a model shop in London you'd never see it again."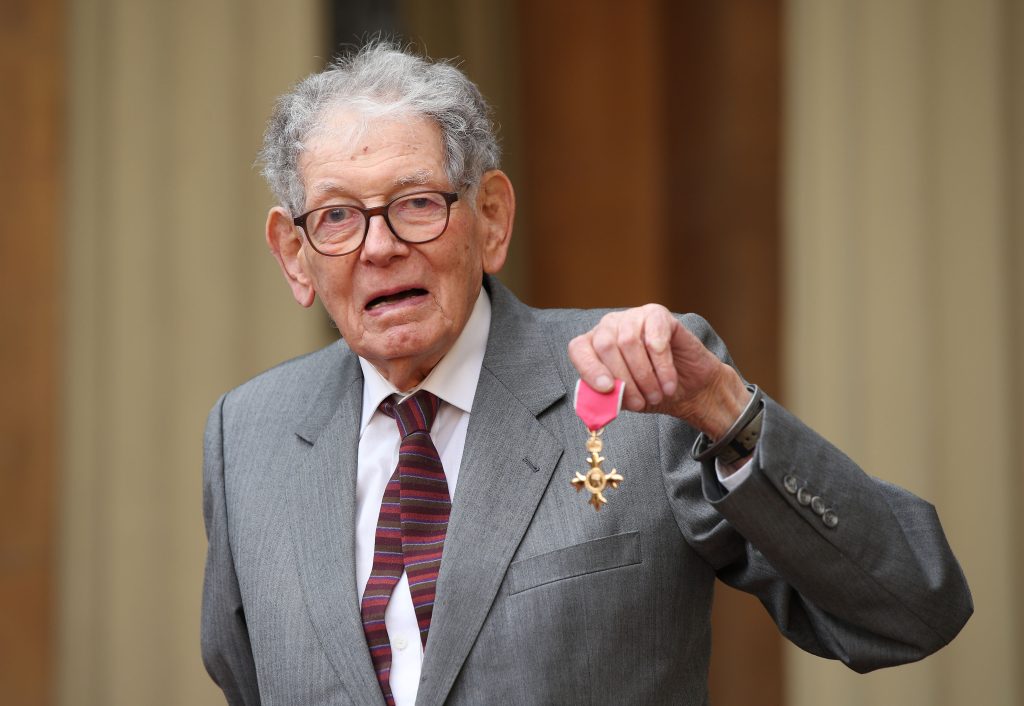 The company was renowned for its work on Bush radios, and David Ogle longed to design cars too, and started with a Riley 1.5-based GT in 1958. Tom would miss out on involvement in the Mini Cooper-based Ogle SX1000 that followed in 1962 because after just one year with the company he left for successive posts with Hotpoint and Phillips, designing white goods and earning a hugely higher salary. Then he heard the shocking news that David Ogle had been killed in a road crash on the A1. It was 25 May, 1962, and Ogle had been setting off in an SX1000 to demonstrate it at Brands Hatch, when the tragic collision with a lorry occurred.
On that very day Tom received an urgent call from Ogle's partner John Ogier, and was offered the job of managing director and chief designer, which he immediately accepted. His first task was to finish off David Ogle's design for a special version of a Daimler SP250.
"I was absolutely involved with this car right away. I designed the whole interior. In the manufacturing department was a wonderful body builder called Keith Jacklin, a fantastic guy in every way, who'd worked in the factory making Ogle Minis, and thanks to him we finished the prototype in time."
The finished car, named the SX250, made its debut at the 1962 London Motor Show and caused quite a stir for its exotic styling, even drawing guarded compliments from Jaguar's Sir William Lyons. The heavily-lossmaking SX1000 project was abandoned, but the SX250 took on an exciting new life when Reliant bought the design rights and asked Tom to turn it into the first Reliant Scimitar GT.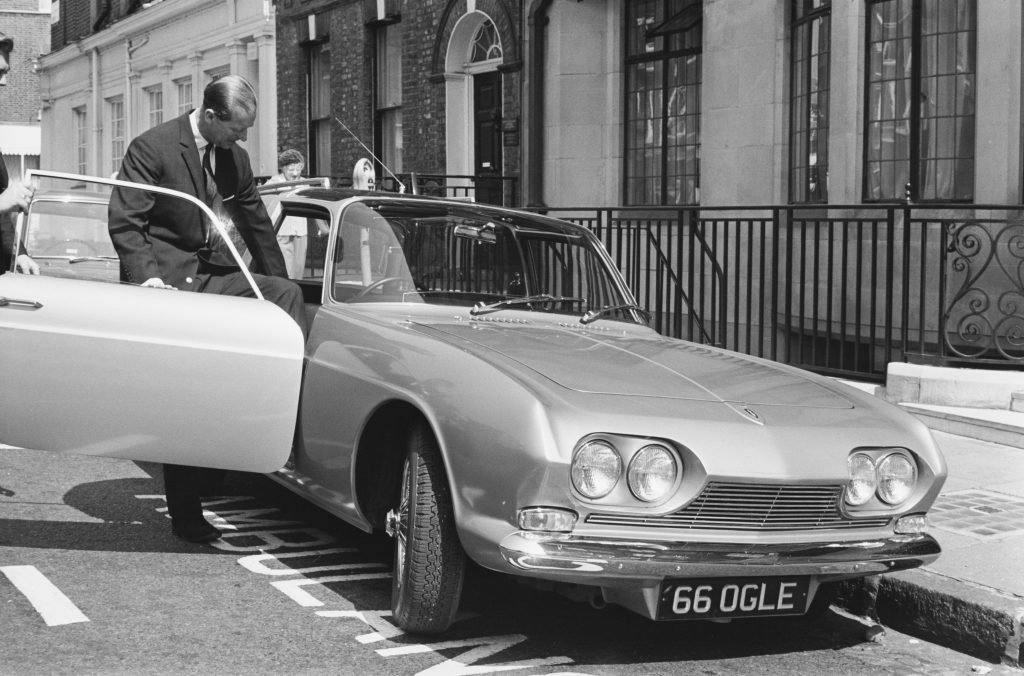 "We didn't get into BMC [with the SX1000] but at least we started working for someone who was paying us to design vehicles for them. There was still no other independent British company that designed motor cars – no-one did the range of things we did."
That work reached its creative peak in the Scimitar GTE. It began as a simple brief to make the Scimitar GT roomier in the back but with the car still at the model stage Tom had the sudden brainwave of turning it into the first ever sports-estate.
Making Reliants on a shoestring
"It had a very mixed reception. Some people thought it was just awful, including Autocar. I wasn't fussed. I knew we were doing the right thing. It did break new ground, and that often offends people. It had this waistline that rose right up at the back but a nose-down attitude like a racer."
Tom was closely involved in dozens of little touches that brilliantly concealed the necessary limitations of the GTE venture. "A shoestring? Absolutely it was! That was part of the challenge. They were low volumes – Reliant aimed for 40 a week – so you couldn't have done it any other way, really, than with a glassfibre body. With Reliant, everything had to come out of a bin, or else be the cheapest item they could get hold of, but that was part of the challenge. You couldn't design new headlights – they had to be ones that Lucas, or whoever, made already."
Tom's tenure helming Ogle Design lasted through to the late 1990s. For Reliant there were big commercial successes such as the 1973 Robin, on which Tom was proudest of its flat glass tailgate and the innovation of concealed rain gutters. There were also disappointments, like the bright orange Bond Bug three-wheeled fun car of 1970, which failed to meet expectations as a left-field alternative to a Mini. And there was tons more, from building the Landspeeder for the first Star Wars film to working out passenger flow on London buses, Popemobiles to crash-test dummies.
Many junior staff members went on to occupy stellar positions in global car design. Geoff Upex, shaper of the third-generation Range Rover was one; Martin Smith, design chief at Audi and then Ford, another.
"I used to go to several design colleges, Central, RCA and Coventry, looking for people who could draw well," said Tom, the last time I met him. "That meant they'd understand form. If you had Ogle on your CV you had a good chance to get whatever job you wanted."
Check out the Hagerty Media homepage for daily news, features, interviews and buying guides, or better still, bookmark it.