Under the tin roof in the paddock of the Shelsley Walsh hillclimb John Vater pops the bonnet of his 1972 Alfa Romeo Giulia Super and reveals something significantly more powerful than the 1.3 badge on the car's tail denotes.
Instead of the 1,290 cc twin cam and an optimistic 89 bhp Vater's Alfa has a 2.3-litre Twin Spark engine with approximately 220 bhp. It's a fairly common engine swap, as the classic Nord motor shares much with the later TS, but, with the expertise of specialist Warren Heath the engine now has around 70 more horses than Alfa Romeo ever managed to get from it.
How much is your car to insure? Find out in four easy steps.
Get a quote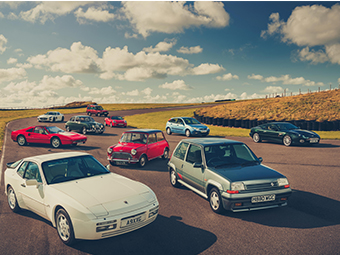 "Warren is ex-WRC and had done a couple of Twin Sparks. We designed our own crank, which was made for us by Arrow. It's now 2.3-litres, with race profile cams, bespoke Omega pistons, Jenvey throttle bodies and a Subaru fuel pump from a WRC car," explains Vater.
"It is definitely – because I've seen it with my own eyes – in the 220 bhp region at 7,500 revs, and all the torque is at about 3,000 rpm. It has an emerald ECU, mapped by a guy called Terry Stamper, who runs a mapping company and was head of drivetrain at Subaru WRC and Hyundai WRC."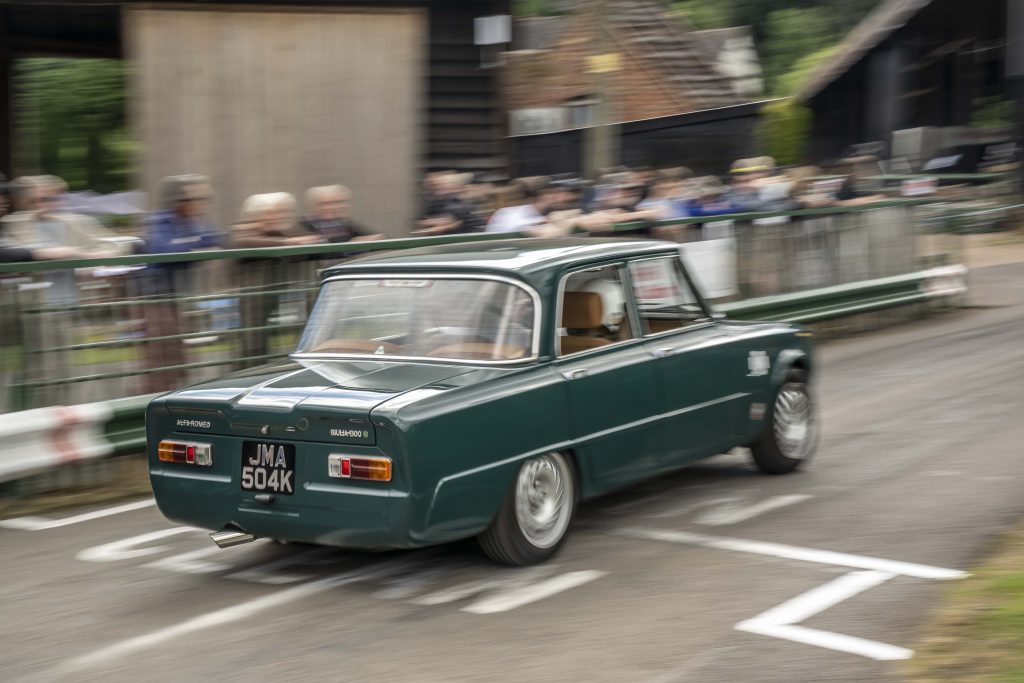 The Alfaholics sports suspension was set up by the Light Car Company (formerly makers of Gordon Murray's Rocket driven here). "It's a rally car basically," says Vader, smiling as broadly as you'd expect.
It is also one of Vater's daily drivers. He arrived in the Giulia with wife Chloe and son Edward having travelled up from London to the first Hagerty Hill Climb and they all seem remarkably relaxed considering the car's mechanical specification.
That's because Vater didn't stop with the oily bits, giving the car a luxurious leather-lined interior, complete with the rear armrest from a Bentley, a Jaguar Land Rover Classic audio system and new seatbelts all round. It's far more sumptuous than even the highest Biscione specification was back when the Giulia was new. The Vater family recently completed a 750-mile round trip to Wales with the boot full of suitcases. "I couldn't have been happier," he adds.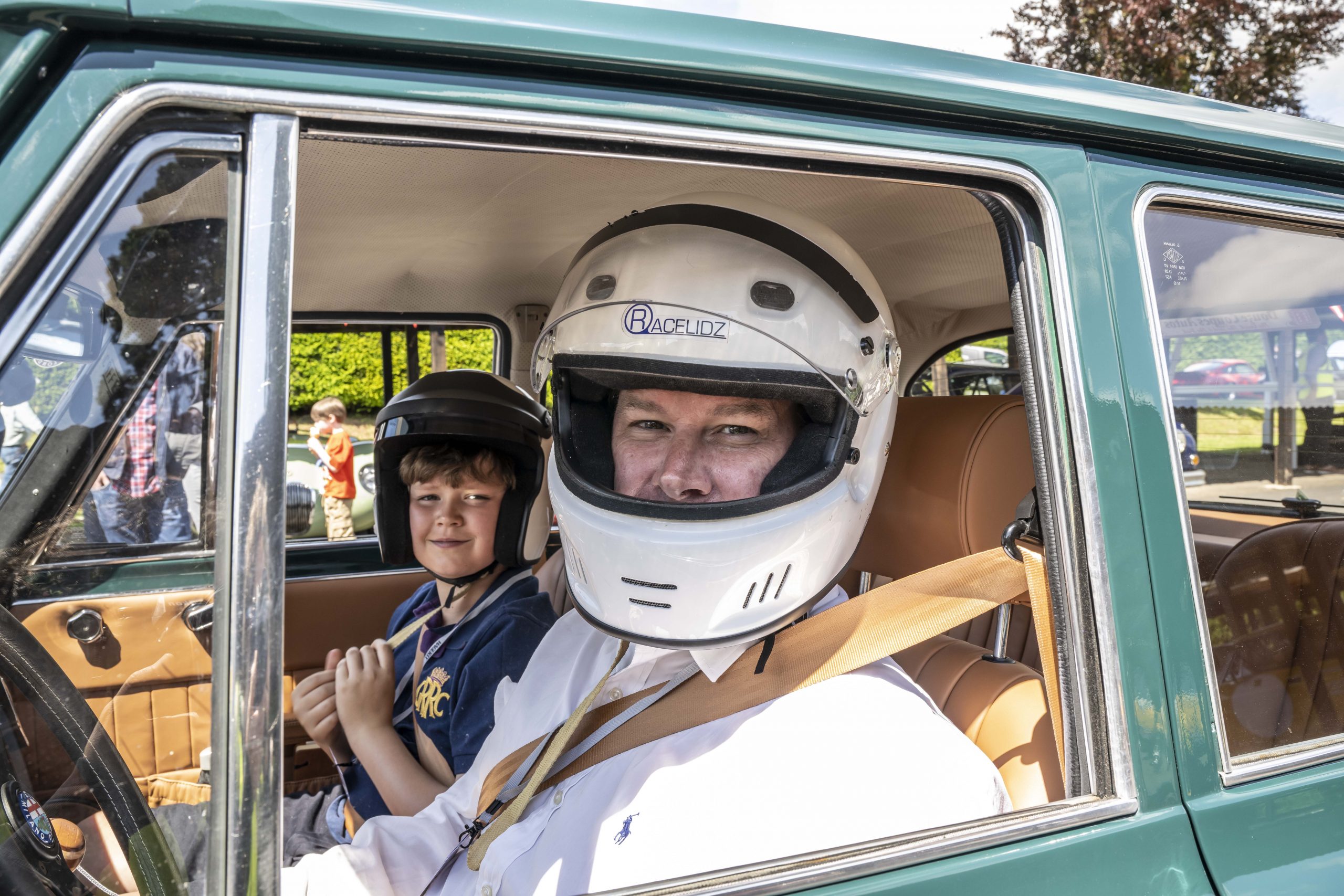 Despite its boxy appearance the Giula, which made its debut in 1962 and stayed in production until 1978, was designed using a wind tunnel and is quite a relaxed cruiser. "It sits on the motorway at 75 mph, perfectly happy at 3,000 revs and plenty left for overtaking," says Vater.
As to why he picked the less-than-obvious saloon, Vater has a very clear reason. "I'm an Alfisti, I've had loads of Alfas," he says. "But like lots of Alfa people I went through the desert when they weren't making cars that you wanted to buy. The Giulia Quadrifoglio was the first one they made for years that I wanted to buy and if there is a better car in the world for the price I don't what it is. It got me back into older Alfas and I bought a 1750 GTV, which is a really original right hand drive car that has nothing done to it. It was a concours winning car at the last Alfa Romeo Owners' Cub national meeting.
"Then I thought what I really want is a car that I can use every day. And so whereas I am preserving the 1750 for the next 50 years I wanted to get a car that I can put my own stamp on and resto mod and preserve it in that way for the next few years which is what brought me to the Giulia."
Now he has the perfect all-rounder, a usable family classic car that's a hoot to hoon around when the time is right – as it was up the course at Shelsley Walsh.
"It was fantastic up the hill, it's fast, handles well and we even played a bit of AC/DC on the way up!" he says with a grin.
Read more
Finding my father's Alfa Romeo SZ
Alfa Romeo Giulia
This "retro-mod" Alfa Romeo Giulia QV is a throwback to the 1960s