Classic car specialist Max Girardo has finally found his dream vehicle. Max's company (with showrooms near Oxford and Milan) routinely deals with the finest Ferraris, Aston Martins, Porsches and Lamborghinis. In his previous career, as chief auctioneer and European MD of RM Sotheby's, some of the world's greatest cars passed under his hammer. Max, clearly, knows a thing or two about classic cars.
And, for years, Max knew the car he really wanted. It was an Alfa Romeo SZ. "Favourite cars often evoke strong childhood memories and for me the SZ, and this particular SZ, is very special," says Max. After years of searching – "it's amazing how hard is can be to track down a specific car" – Max finally found his father's old car.
How much is your car to insure? Find out in four easy steps.
Get a quote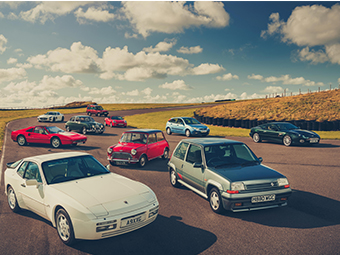 The SZ is an oddball Alfa. Its brutalist style contrasts with the sculptural elegance of most old Alfas. It wasn't one of the more desirable limited-edition supercars of the late '80s or early '90s, and today it's worth a fraction the value of many rare old Alfa Romeos. "It's now worth about £50,000 but I wouldn't sell it for twice that. I'll keep it forever. I'm passing it down to my kids." Just over 1000 Alfa Romeo SZ models were built.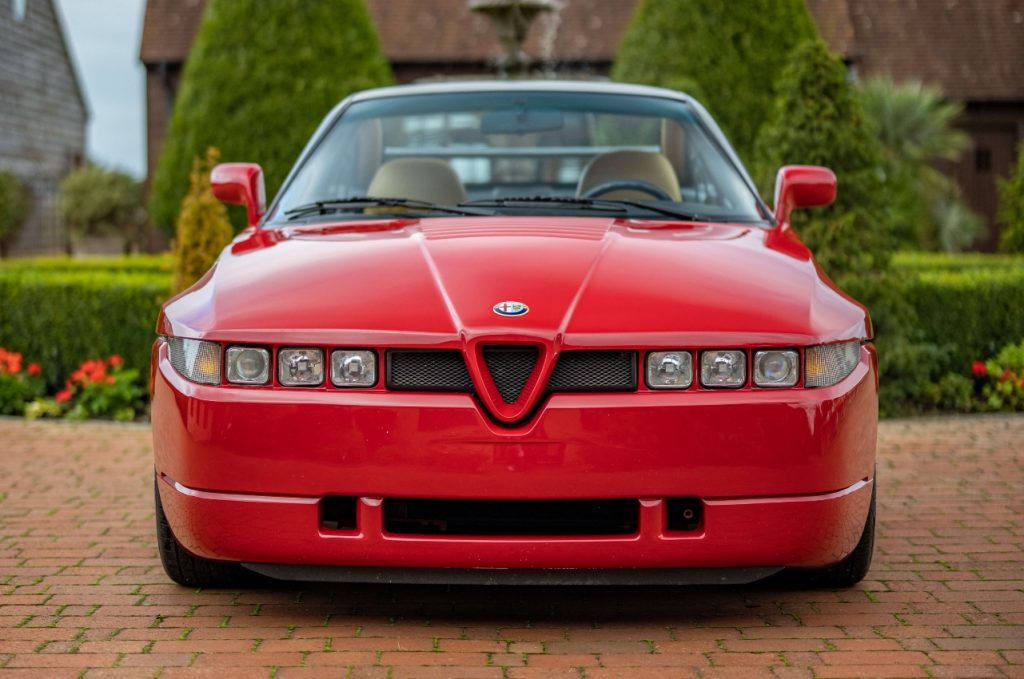 "My dad bought it in 1991," recalls Max, in the former west London showroom of Girardo & Co – where, incidentally, Hagerty learned about the art of selling the first Ferrari F1 car driven by Michael Schumacher. "We were living in Geneva. I was 14 and remember going with my dad to the Alfa Romeo dealer. He wanted a new car and we visited a few dealers, including Porsche where we looked at a 911 964 and a 930 Speedster.
"That Alfa Romeo dealer did a great sales job. We saw the SZ and I remember him saying how super rare this car was, how one of his clients had just cancelled his order, and how lucky we were. The sales pitch was all about this unbelievable opportunity." In reality, notes Max now, "no-one was buying them and he probably couldn't sell it".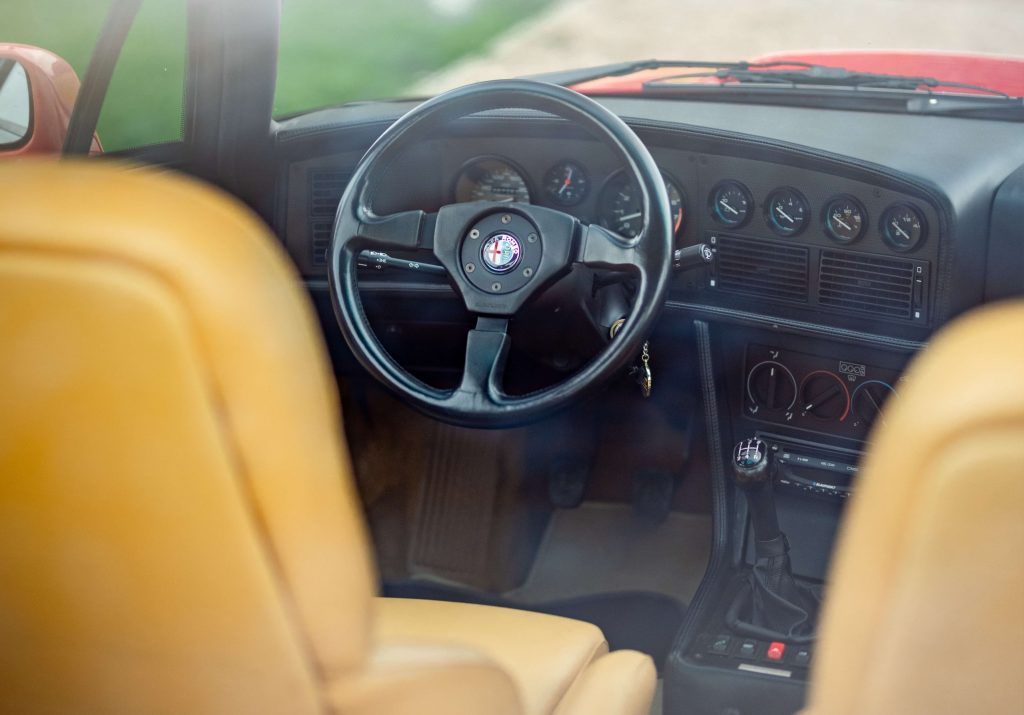 Garaged in Geneva, the SZ was rarely driven. In retrospect, that annoys Max who, nowadays, is a great advocate for classics being used. "My dad didn't even want to put number plates on it, because that meant holes in the bumpers. We sold it in 1998 at auction for half of what we paid for it with only about 5000 kilometres on the clock. I remember thinking, why didn't we drive it more?"
Max, in fact, had a hand in selling it. He had just started working for Brooks, the auctioneers. "My dad had been thinking about selling it for a while. It was my first-ever consignment to an auction. I guess that makes it even more special." It was sold to a German buyer.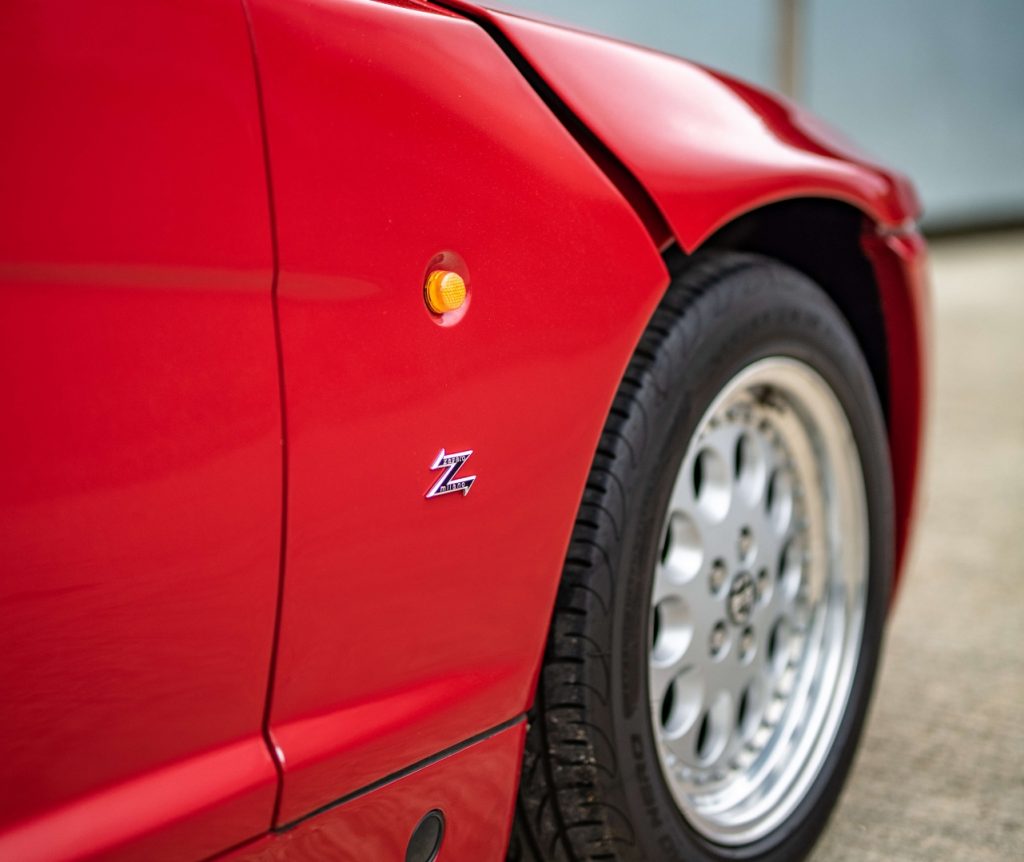 Four years ago, he began the quest to find his dad's old car. "A friend contacted every owner, every club and anyone who had anything to do with SZs. It was car number 949. But the chassis numbers didn't match the car numbers, so that made it more confusing. By some miracle, one day, he found it. It belonged to an Alfa Romeo dealer in Germany who owned it personally and who'd had it for five or six years. He was fine about selling it. It had about 60,000 km. Condition and mileage were unimportant to me. I didn't want any SZ. I wanted that SZ. Fortunately, it was in good condition. Most people who have them look after them."
Max paid 51,000 euros (£46,000). He bought it in July 2018, "and I've been spending money on it ever since. It's now in really good condition. It's beautiful. But it's an SZ. So, it's not as if it's some amazing quality thing." It's now UK registered, lives in London and Max uses it whenever he can. "A few weeks ago, a friend had a cars-and-coffee event at his house in Bath and I took the SZ. Why not?"
I was in the media throng when the Alfa Romeo SZ was launched at the Geneva Show in 1989. It was a statement car to remind people that Alfa Romeo still had the heart of a feisty independent Italian sports car maker, despite the recent takeover by Fiat. It was rear-wheel drive, in the classic Alfa tradition, using the 75 platform and powered by a sonorous throughbred Alfa V6 engine, good for 210bhp. Sadly, any suggestion that Alfa's vehicle architectures would remain distinct from big brother Fiat would soon be quashed. It was to be Alfa's last new rear-drive car until the arrival of the current Giulia saloon.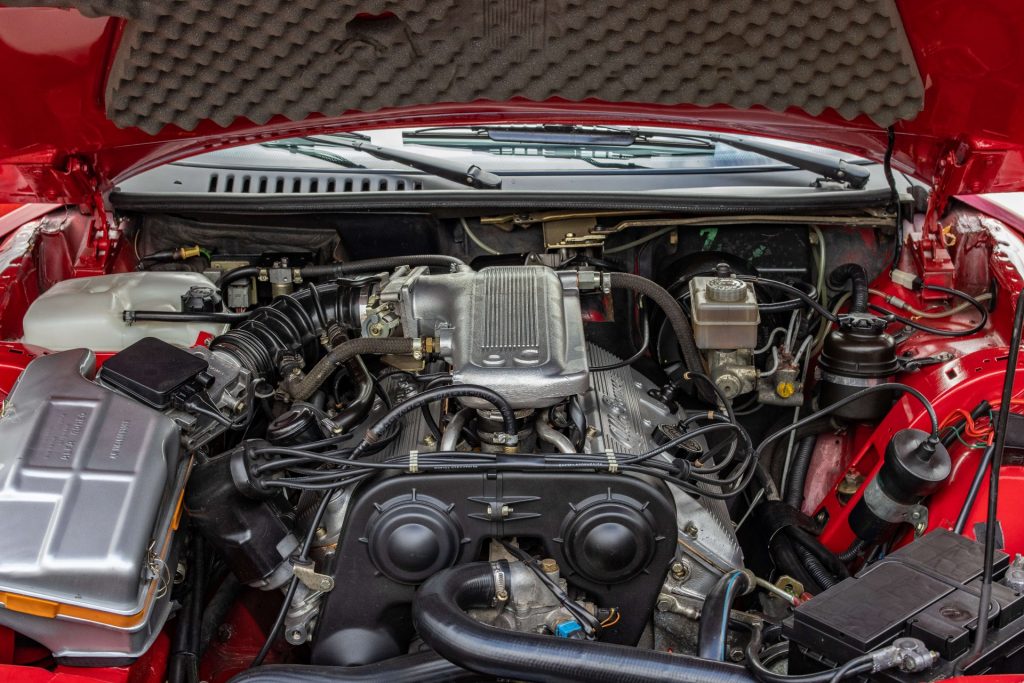 The styling also made a statement, although perhaps not the one Alfa intended. It was soon nicknamed 'Il Mostro' – the monster. Its stumpy, boxy, high-side style and those unusual six headlamps – a cue later repeated on the Brera sports car – certainly made it stand out. The design was by Alfa's and Fiat's in-house stylists under the guidance of Robert Opron, although the SZ was built by coachbuilder Zagato in Milan. The SZ name, for Sprint Zagato, salutes Zagato's involvement while also hinting at the Italian exotic pedigree that Alfa was keen to convey. A 'Zagato Milano' Z-slash badge on the flank advertises its provenance. However, to quash any notion of hand-crafted metal panels carefully fashioned by veteran Italian artisans, the bodywork is injection-moulded plastic. The only carbon is the rear wing. The only aluminium bodywork is a section of the roof. Panel fit was usually terrible.
But it was distinctive and surprisingly aerodynamic. Underneath it was essentially Alfa's 75 Group A touring car, complete with 3.0-litre V6, rear transaxle and competition niceties such near-solid mounted suspension for a really direct road feel and adjustable Koni dampers that could also alter ride height. Rear brakes were inboard, helping reduce the unsprung weight. All SZs were red, apart from a single black example specified by Andrea Zagato. An RZ convertible version followed.
I first drove an SZ soon after its launch. A more recent drive reminded me that performance is decent if not exceptional – 0-60mph in just over seven seconds – and just how direct and agile is the SZ. It hunkers down to the road, steering feedback is sharp and fluent and you can 'feel' the road in a beautifully unmuzzled manner. And that V6 engine note is magnificent, so wonderfully Alfa Romeo.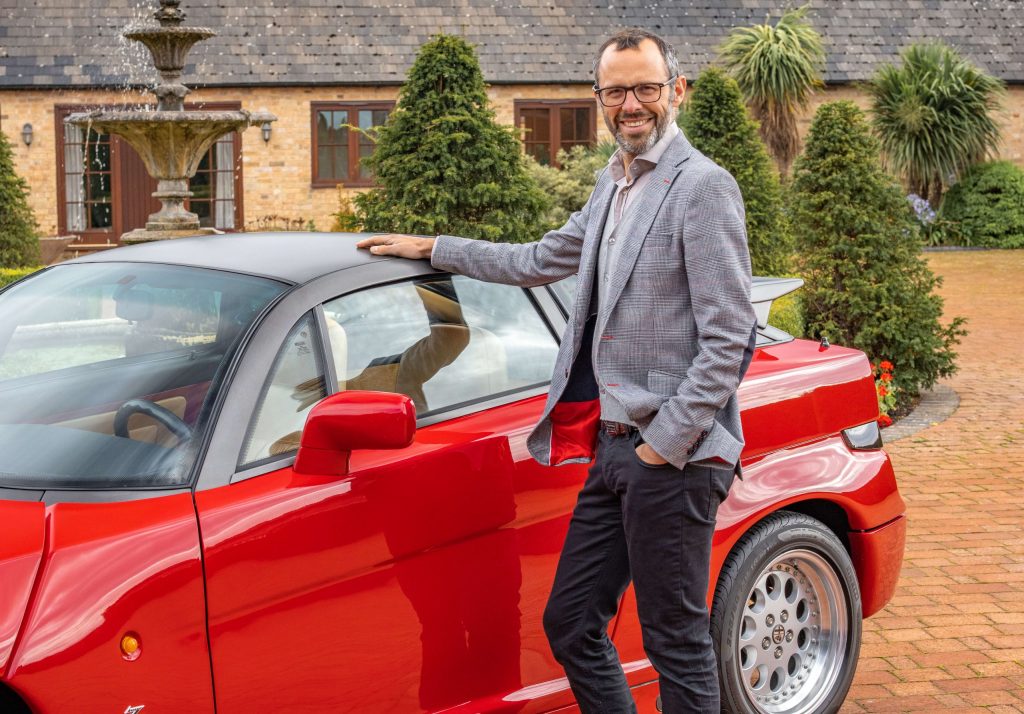 Max, a keen classic car racer, first drove the Alfa Romeo SZ when he sold it at auction back in 1998. "I drove it from Geneva to the Nürburgring where it was auctioned. It felt very special. It's still nice to drive today. It's not blisteringly quick but that Alfa V6 is iconic – it purrs, it revs, it's a super special engine. I also think the SZ is getting better with age. I want to drive it as much as I can and don't care about mileage."
It shares his garage with another of the cars that belonged to his late father, a Lancia HF Delta Integrale. "We did some rallying together and I still have the Lancia 037 and a 131 Abarth. I've got a Stratos too. I like Italian cars. That comes from my father. Plus, all my family were Italian."
Max is delighted he's found his dad's old SZ. But his car-hunting mission is not over. "After he sold the SZ he bought a red Ferrari 355 and then a silver 355. My next project is to find that silver 355. I have the chassis number and I'm on the hunt."
From wreck to dream drive: Simon Kidston's astonishing £400,000 restoration of a one-of-a-kind Lamborghini Countach LP400