There are not many people that can pinpoint the exact moment they fell in love with a classic car, but Iain Ralston can. The date is 8 November, 1989, which is when Iain spotted the first image of a Suzuki Cappuccino in that week's edition of Autocar and Motor magazine. It had a 550cc engine with 64bhp to meet strict Japanese Kei car regulations, which also dictated the small size of the two-seat roadster.
Iain says: "I was immediately attracted to this diminutive gem and wrote to Suzuki in the UK to be told it was only a concept car and they were not sure if it was going to be produced." Excitement grew when Suzuki put the Cappuccino into production and on sale in Japan in 1991, but European buyers were kept hanging on until a series of 23 adaptations were made to the car for it to meet UK legislation.
How much is your car to insure? Find out in four easy steps.
Get a quote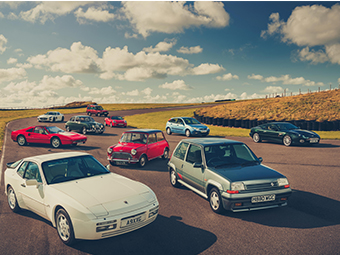 Suzuki GB imported 1110 Cappuccinos to the UK, with a further 72 registered in the remainder of Europe. Colour choice was limited to red or silver, and the car had by now gained a 657cc three-cylinder 12-valve turbocharged engine producing the same 64bhp as the show car. It also came with perfect 50:50 front-rear weight balance to underline its design as a pure sports car.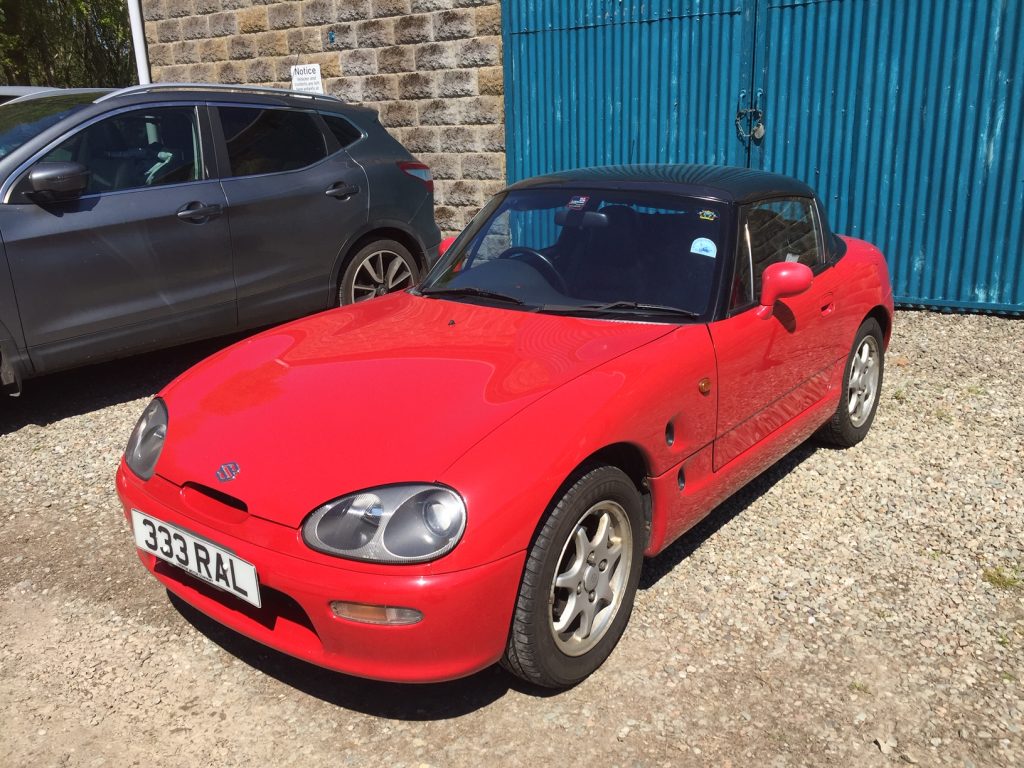 By the time the Cappuccino arrived in the UK, Iain wasn't in a position to buy one and the cars quickly sold out. Yet the urge to have a Cappuccino never waned and Iain kept an eye on the used market. This particular car was bought new by a doctor in 1994, who used it extensively and even took it to the South of France. Iain says: 'He told me that he was parked up next to a Rolls-Royce Corniche and Aston Martin convertible and their owners were quite put out when the Cappuccino got all the admiring glances on the Côte d'Azur.'
When the chance came up to buy the car as it approached two years old, Iain jumped at it and arranged to collect the car at Edinburgh airport near his home. "I took my daughter with me and on the way home we both burst out laughing as we looked up the wheel of a passing bus," smiles Iain.
"It is very small, but it's great to drive. However, my wife was not happy that I hadn't told her I was buying the car. So, I took it to a friend's garage and asked him to put it in the showroom with a Sold sign in the window till my wife had calmed down. That took six months."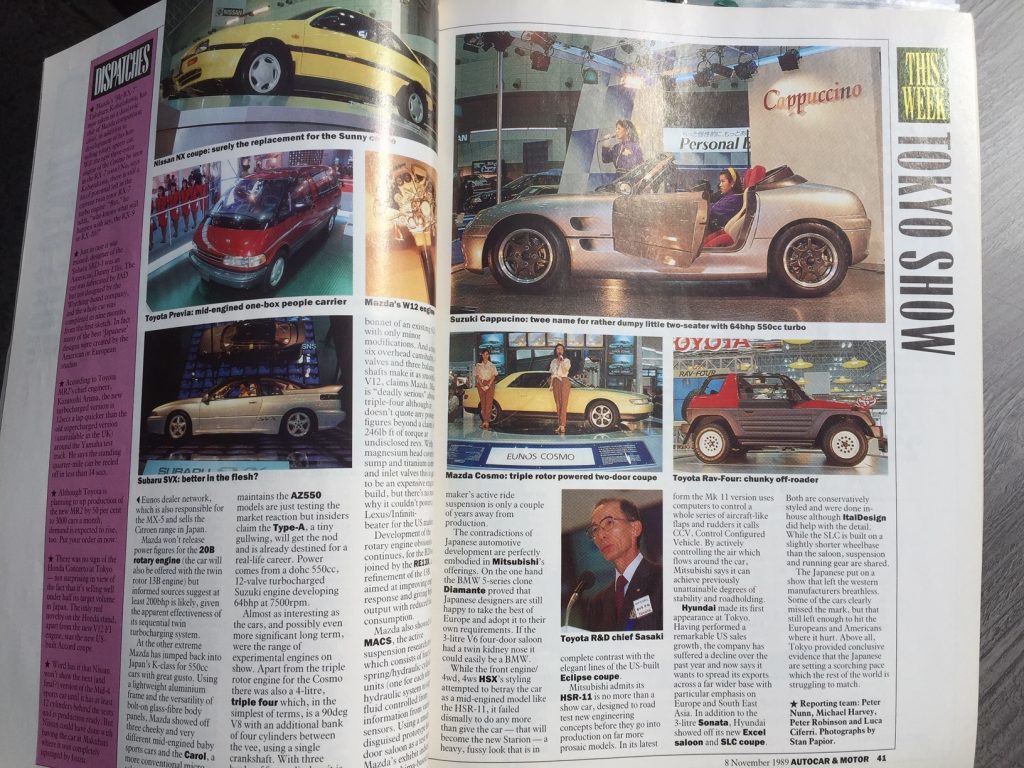 From then on, Iain has made the most of the car and toured Europe four times with the owners club and also enjoyed a road trip with his elder daughter to Italy, taking in the Stelvio Pass on the way. The Suzuki has always been reliable, helped by regular maintenance at a friend's garage business and letting the turbocharger cool down after spirited drives.
It still gets plenty of use and Iain had just driven from Edinburgh to Glencoe and back a couple of days before we met to talk about the Cappuccino, appropriately over a cup of coffee. After 25 years of ownership, Iain says: "I sometimes think maybe I should sell the car, but what would be the point? I still get a buzz from driving it every time I go out. It can take two of us and luggage across Europe and the Suzuki is still in great shape thanks to being regularly rust-proofed from new."
With more than 80,000 miles on the clock now, this love affair looks set to continue for a long time to come.
Also read
From Suzulight to Spacia, Suzuki celebrates making 25 million minicars
This Suzuki Cappuccino is an affordable hit of caffeine
Your classics: Elisa Artioli and her Lotus Elise