Believe it or not, in some respects the classic Mini is just a bit… big. Dwarfed by modern cars of course, but who really needs something as gratuitously large as an 850cc engine, let alone one of those thirsty big-block 1275s?
If you're sitting there, sagely nodding, then you've probably stumbled across Japan's kei-jidosha before. They go by many names: kei cars, minicars, light automobiles, but what you need to know is that in Japan and Japan alone, the minicar is wildly popular – so much so that Suzuki, one of the world's most prolific creators of tiny cars, has just sold its 25 millionth.
How much is your car to insure? Find out in four easy steps.
Get a quote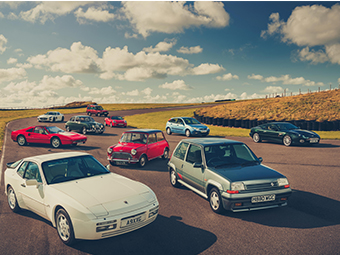 For some context, Ford has produced somewhere around 17 million Fiestas since 1976. That would put it on track to beat Suzuki's figure, which dates from 1954, but that Fiesta number is global, whereas every one of those 25 million Suzuki kei cars has been sold in Japan alone.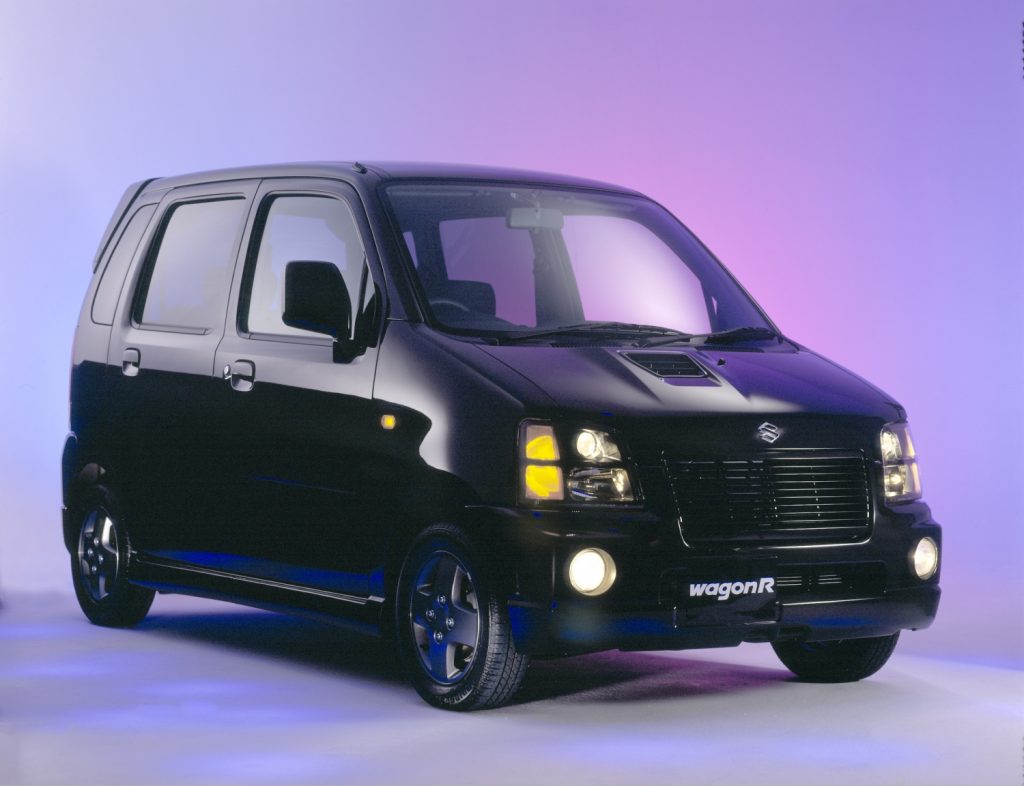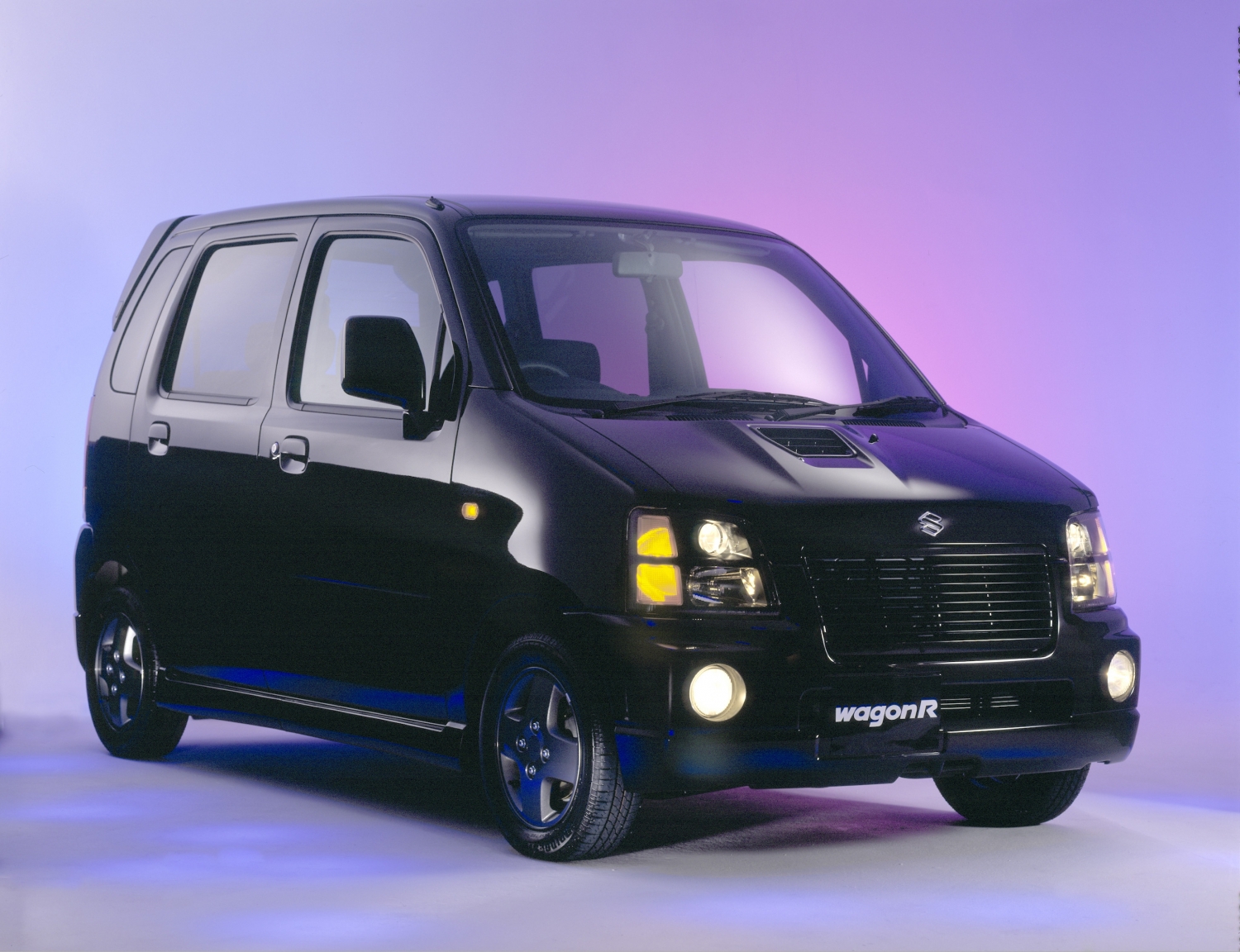 Visit Japan and this may not come as such a surprise; if Japanese drivers weren't so considerate, you'd not get far without being run down by the unthreatening boxy form of an Alto or Wagon R. The Alto alone has now sold 5.24 million units in its home market since introduction in 1979, and the Wagon R, introduced in 1993, is even faster-selling, with 4.81 million units.
A very specific set of circumstances led to these kind of numbers. On a macro level, it's Japan's kei-jidosha regulations introduced after the Second World War – in 1949 – which encouraged the production of small, lightweight automobiles to help mobilise citizens, much as Europe's bubble cars did during the same period. Smaller vehicles naturally consumed fewer resources both to build and run, another important factor in the postwar period.
The numbers attached to early kei cars read more like those of a modern maxi-scooter than a car, with a maximum length of 2.8 metres, width of one metre and two- and four-stroke engine limits of 100cc and 150cc respectively. These numbers have climbed over time; modern equivalents are allowed dimensions of 3.4 metres in length, 1.48m width, 2 metres in height (a number few fully exploit, but it does explain the boxy look of many keis) and just a 660cc engine.
That engine size is far smaller than any classic Mini, though the Brit's dimensions do squeeze neatly inside modern regulations. Even Smart's first Fortwo had to be slightly tweaked to be classified as a kei in Japan, with narrower rear wheel arches, and offered with a 599cc engine alone.
Suzuki's first minicar, the Suzulight, arrived in late 1955. Founder Michio Suzuki had intended to build automobiles before the war but was only able to go through with his plans afterwards, going as far as benchmarking cars like the Austin 7.
Suzuki assembled a young engineering team – their average age was just 27 – and pioneered what the brand calls its "Yaramaika" ("let's do it") spirit to push through challenges faced along the way. That included a 186-mile development drive through the unmade roads of the mountainous Hakone region, the area surrounding Mount Fuji, and no small feat for a 15bhp, 360cc two-stroke powered vehicle. Not that it was rudimentary, with independent coil-sprung suspension and rack-and-pinion steering, and kei cars have frequently incorporated technology more often seen on much larger cars in western markets.
The Suzulight proved successful, and Suzuki expanded its portfolio to include the Carry mini-truck in 1961, and Carry Van in 1964. These too have contributed more than 4.67 million units to Suzuki's tally, allowing businesses to deliver goods and services to areas of Japan where larger freight cannot. The company hit its 10 million milestone in 1995, and has sold roughly five million cars every nine years since.
And while they haven't contributed huge numbers to Suzuki's overall minicar sales, the company has even explored enthusiast vehicles like the Jimny 4×4 launched in 1970, and sports cars like the Cappuccino and Cara (better known as Mazda's Autozam AZ-1) of the 1990s. If you recall the short-lived Caterham Seven 160, you may remember that it too was classified as a kei car – and used one of Suzuki's ubiquitous 660cc engines.
Japan has recently reduced some of the financial incentives that made kei cars so wildly popular in the past, and impending environmental regulations will no doubt squeeze the segment in much the same way as small vehicles are being priced out of the market in Europe. But if you ever find modern cars just a little too big, we know just where you can find something a lot smaller…
Also read
This Suzuki Cappuccino is an affordable hit of caffeine
Unexceptional Classifieds: 1984 Suzuki Alto
Review: The Ami city car is Citroën's welcome return to stranger things