In a perfect world, we'd all be scurrying around in puristic little sports cars like the Suzuki Cappuccino. Bijou, lighter than a summer breeze, and less threatening than a newborn kitten, it seems far better suited to the modern world than enormous SUVs with combative styling, yet the last time anyone tried anything similar – Smart, with its Roadster – it was a complete flop.
Actually, that's a lie. You can walk into a Honda or Daihatsu dealership and drive out in a car with dimensions, and indeed a power output, almost identical to that of Suzuki's minuscule 1990s sports car… but only if you live in Japan.
How much is your car to insure? Find out in four easy steps.
Get a quote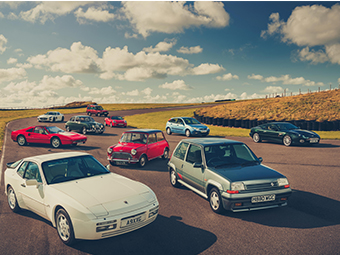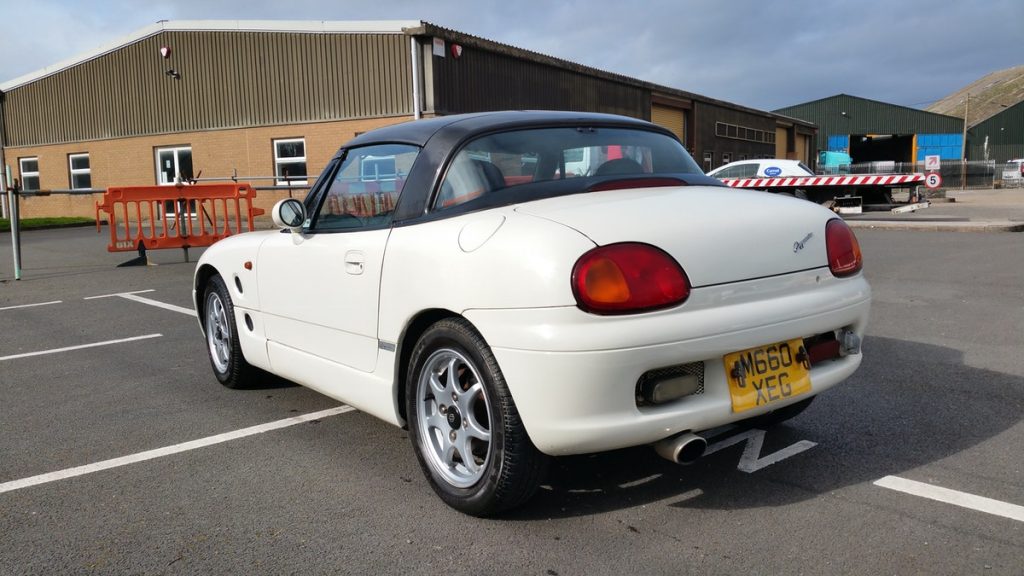 The reason is that country's unique kei-jidosha vehicle class, implemented after the Second World War to get the population into automobiles in a manner that was both affordable for customers and a minimal drain on resources for everyone. Early kei cars, as they're typically known in the West, were even tinier than their modern counterparts and used 360cc engines, but since 1990 keis have enjoyed 660ccs and 63bhp of motivation, in a length no greater than 3.4 metres.
Cappuccinos are actually 105mm shorter than this maximum, but are one of just a handful of bona-fide kei sports cars to have emerged since the regulations were conceived. It debuted in 1991, joined by Honda's mid-engined Beat and a year later by the similarly mid-engined but even loopier gull-winged Mazda AZ-1. Since then just three others have graced the roads: Two generations of Daihatsu Copen, and Honda's belated Beat replacement, the S660, in 2015.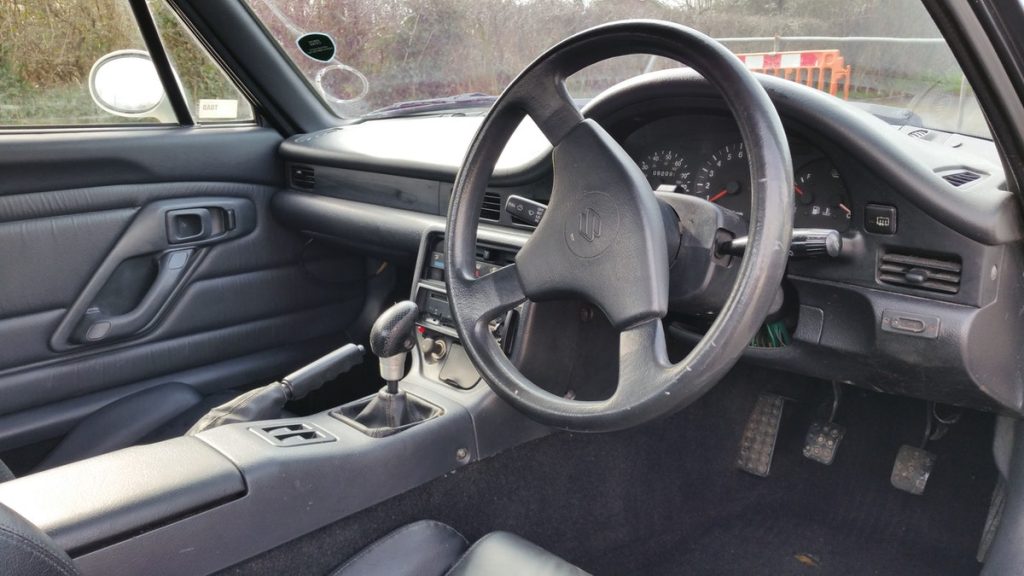 Each has its merits but if you want a kei sports car on the drive then few are more accessible or affordable than the Cappuccino. One reason for this is that it was, for a time, sold through UK dealers – first-generation Copen aside, every other sports kei is import-only. Under 1200 cars made it across officially, but that's still more numerous than the others.
Plenty of cars have made it over since as imports, but one thing that caught our eye about this Suzuki Cappuccino on Car & Classic was that it's an original UK model – first registered here on August 1, 1994. Another factor is the price. At £3995 it's not pocket money, but less than many others currently for sale, despite looking relatively clean.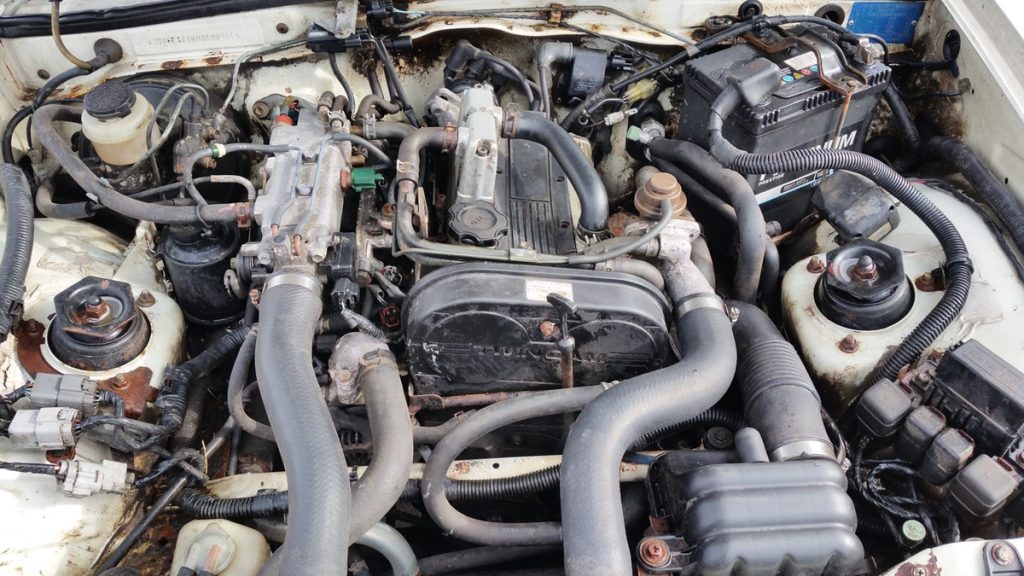 The advert is… basic, confirming only that it's a UK car, with a full service history (always worth checking with the buyer for evidence), and that it's "all original", which seems to be the case for everything except the overwrought 2000s tuner-era gearknob.
The MOT history doesn't look too scary (rust can be an issue on these, and there does seem to be some poking through in the sill seams), and there's certainly a lot to like here. Cappuccinos really are tiny – it's difficult to tell without context, but Mazda MX-5s look like Merc SLs when parked alongside. You get an engine in the front, drive to the rear wheels and a manual gearbox in between, and the this standard car belies that Suzuki's turbocharged 657cc engine is ripe for tuning, with a hundred horses fairly easy to find.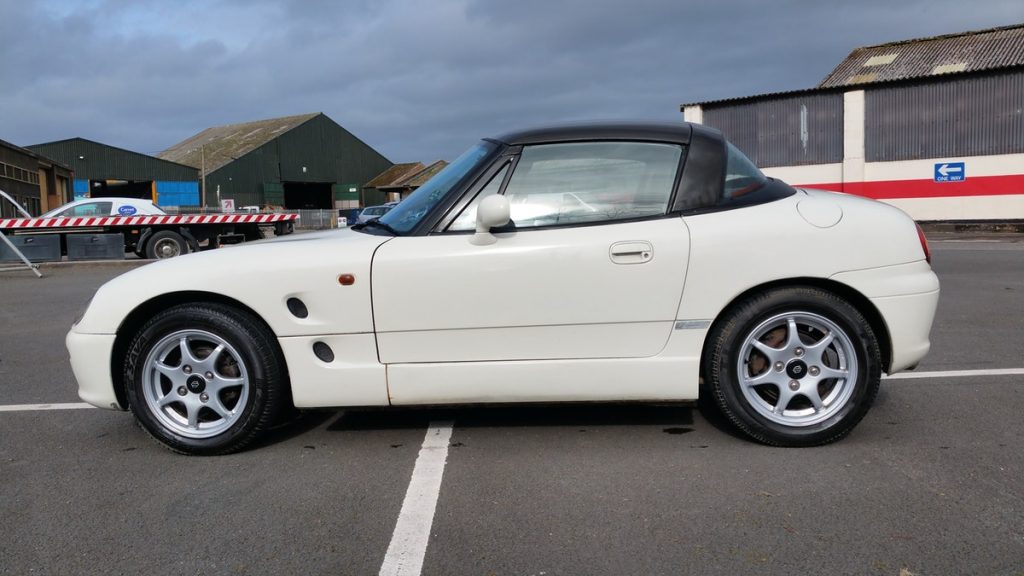 The closest you're likely to find in terms of ethos and for similar money is the aforementioned Smart Roadster, though those are auto-only. Beats are rare and need working hard, AZ-1s are astonishingly expensive these days, and the Copen, cute though it is, is front-wheel drive.
Perhaps, over the next few decades as cars increasingly electrify and automate, resources set aside for remaining fossil fuel projects might go into cars more like the Suzuki Cappuccino. We can't bank on it though, so perhaps now is the time to get your adrenaline hit with a side of caffeine.