Student memories can count for a lot, especially as the years advance. You begin to hark back to a time when things felt more free; when youth and vigour had not yet given way to age or experience. And for people like Chris Hone, student memories mean time spent in the early 1960s messing around with Austin Sevens.
"They were cheap and cheerful cars when I was in my twenties," recalls Chris, "I've a lot of happy memories of my Sevens – and of the things we used to do to keep them running before the days of the MoT test.
How much is your car to insure? Find out in four easy steps.
Get a quote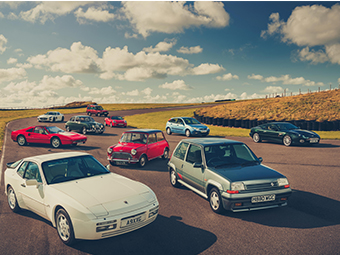 "I am a beekeeper and had been asked to talk to the 'Over 41' Club in March 2009. Parking in Battle is terrible, so I always leave plenty of time. However, that evening, I found a parking space outside the place where I was due to speak so with some time to waste, I did some window shopping. My eyes alighted on a 1925 Morris Cowley Bullnose and it silently said to me: 'Buy me'. The next day the trader, Peter Seymour, gave me the low down. The following day when Peter was not around, I viewed the car again accompanied with a trolley jack, and gave the car a personal MoT in the showroom. I was perturbed to find the play in the steering, but on mentioning this later to Peter, he assured me that the car would be unsteerable if it was any tighter."
A retired dental surgeon, Hastings-based Chris Hone transferred the care and attention necessary in his work to his car. He'd never been involved in what is now seen as a vintage car community, but he freely admits that ownership has changed his life.
"I have always maintained my own cars, I even taught my daughter basic maintenance when she was learning to drive. And the Morris allowed me to engage in this old hobby again. Most Bullnose owners have had a Seven at some stage, and it's easy both to find common ground and to transfer skills you learned on the smaller car."
With that said, maintenance is simple and inexpensive – oil changes of two gallons every 2000 miles, a gearbox flush, antifreeze and grease. His family joke that he wouldn't let anyone else near the car for maintenance, and that he feels cheated that it's been as reliable as it has during his 11 years of ownership.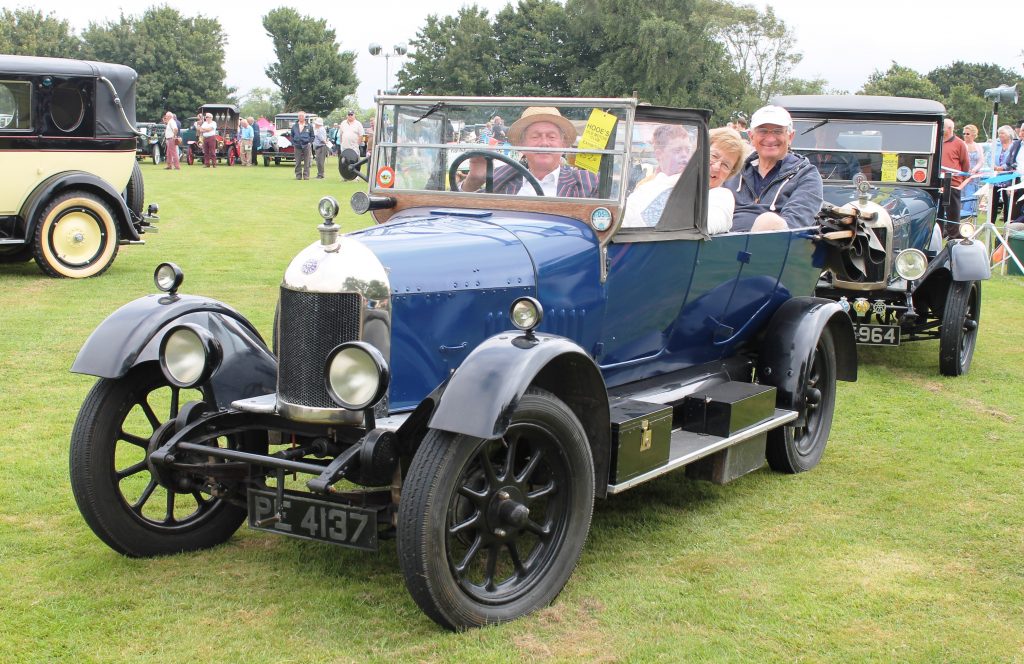 Chris has traced the history of the car back to 1952, through speaking with previous owners, and has compiled an extensive catalogue of the car's past. It's been used as a farm hack, carnival transport, and even to aid and abet Korean War soldiers in skiving from a parade! Repainted green and yellow in the early 1950s, its original colour scheme was reinstated in 1957. The car was then used to donate parts to another Cowley before Peter Seymour – the 2009 car dealer – bought it in 1971. The restoration was completed in 1977, Peter enjoyed the car for 32 years, and has kept an avuncular eye on it during Chris's ownership.
Chris delighted in hearing stories from past owners of the Morris. Nicolas Bacon was a student when he bought the Bullnose in '54, for the sum of £9.10s, and recalled how the car would, literally, shake itself to pieces at speed: 'At full speed, about 60 mph (really!) the bonnet catches would give
way and the two bonnet sides would rise up like wings only to settle when the speed decreased. The floorboards, which just dropped into place, would also lift trapping the throttle pedal under them and this entailed a quick foot shuffle to free it and reduce speed.'
Unfortunately, Chris is now in a position where the car has to be sold. Aged 78, his declining health means he is no longer able to give the Morris the attention it deserves, and he feels that the car would be better served with a new owner. If anyone would like to discuss the opportunity to buy the Morris and continue its story, please contact friend and vintage car enthusiast Peter Seymour on 07549 017298. Chris is looking for £15,000, which will include a trailer to enable visits to shows at a greater distance.
Chris Hone passed away on 11 July. His family asked that this story be published in his memory, and hope that the Morris will pass on to a fellow enthusiast of classic cars.
If you and your car would like to be featured in Your Classics, please email details to enquiries@hagertyinsurance.co.uk