First published on 12 May, this story was updated on 25 October, 2021.
This summer was the last chance for many Londoners to enjoy their classic and modern classic cars and bikes without having to pay for the privilege.
How much is your car to insure? Find out in four easy steps.
Get a quote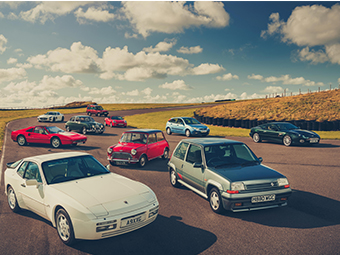 From today, October 25 2021, the capital's Ultra Low Emissions Zone is being extended to cover the entire area between the A406 North Circular and A205 South Circular roads. Driving a vehicle in this zone that doesn't meet the emissions requirements will result in a £12.50 daily charge. Stretch the legs just once a week of a classic car that fails to meet ULEZ standards, and the yearly cost is a significant £650 – in many cases more than the cost of annual insurance.
Aside from raising funds for Transport for London (TfL) the aim is to cut toxic emissions from London's streets. TfL says that since the ULEZ zone in central London was introduced in 2019 nitrous oxide emissions have been cut by 44 per cent, while over 12,000 tonnes of carbon dioxide has been saved. A report commissioned by City Hall predicts that the ULEZ expansion could see almost 300,000 fewer people developing chronic diseases, such as asthma and type-2 diabetes, than otherwise expected by 2050.
It's hard to argue against the goals of the ULEZ expansion, but the blanket approach is causing car enthusiasts concern. Up to 60,000 vehicles are estimated to be affected and a good number of those will be cherished classics that don't participate in the daily grind of commuting, but may be priced out of London nonetheless. Driving a non-compliant car just once a week would rack up an annual bill of £650 – more than many drivers' insurance and road tax combined. Use it five days a week and that rises to £3250.
Luca Lucchesi tells Hagerty he has been enjoying his 1989 Bentley Turbo R on the streets of south London for almost three years. But now, even though he lives half a mile outside of the expanded ULEZ zone he thinks his beloved Bentley will have to go. "I use it on a weekly basis and it just won't make sense to pay £12.50 a time to drive it," he says. "I have another car, a Range Rover, which I could use instead but I think I will change the Bentley for something older that's exempt. I'm lucky that I can afford to do this, but a lot of people won't be able to. It's also sad as I think this will be like when the scrappage scheme was introduced and a lot of historic cars were scrapped because owners were given an incentive."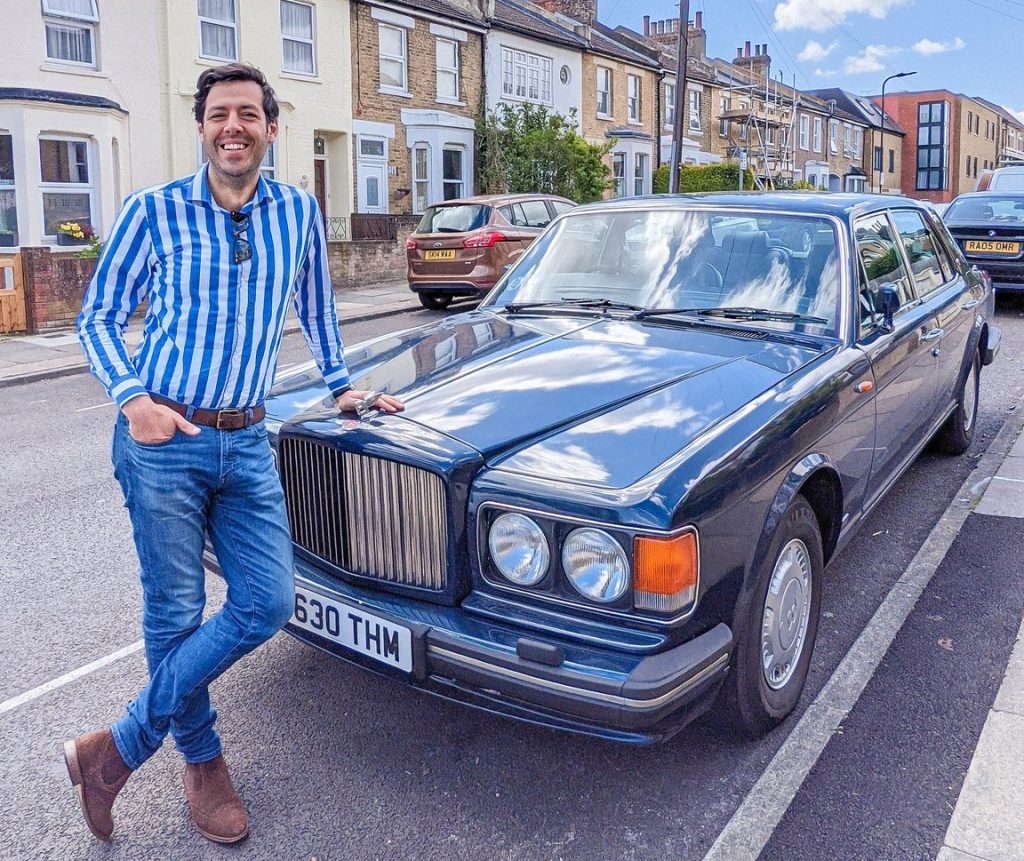 Michael Griffin is another Londoner facing having to sell his cherished car – a gold Ford Focus of the sort that was highlighted in Hagerty's 2021 Bull Market list as an emerging, covetable classic – that he has meticulously maintained for the last 15 years. "It's small, it's economical. It's easy to park. It doesn't attract any attention. It's a classic in its own little way," he tells Hagerty. "It's nothing special, but it's a classic to me. Many people like me are in a real predicament because it doesn't matter how well you service your car, it doesn't matter how many thousands of pounds you might have spent on it. No matter how poor you are, or if you're disabled, the green agenda is all that matters [to the Government]."
Griffin won't be the only driver with such views. Last December, a study by Centre for Economics and Business Research (CEBR) highlighted how little the classic car scene contributed to UK CO2 emissions, compared with the overall UK transport fleet. Classic cars are only driven an average of 1200 miles a year, producing 563kg of CO2 emissions on average – half the emissions from using a computer or a mobile or taking a week's holiday in the Mediterranean, according to the CEBR. With confusion and anger increasing in the run up to the new rules we take a look at everything London drivers need to know.
What vehicles does the 2021 ULEZ expansion affect?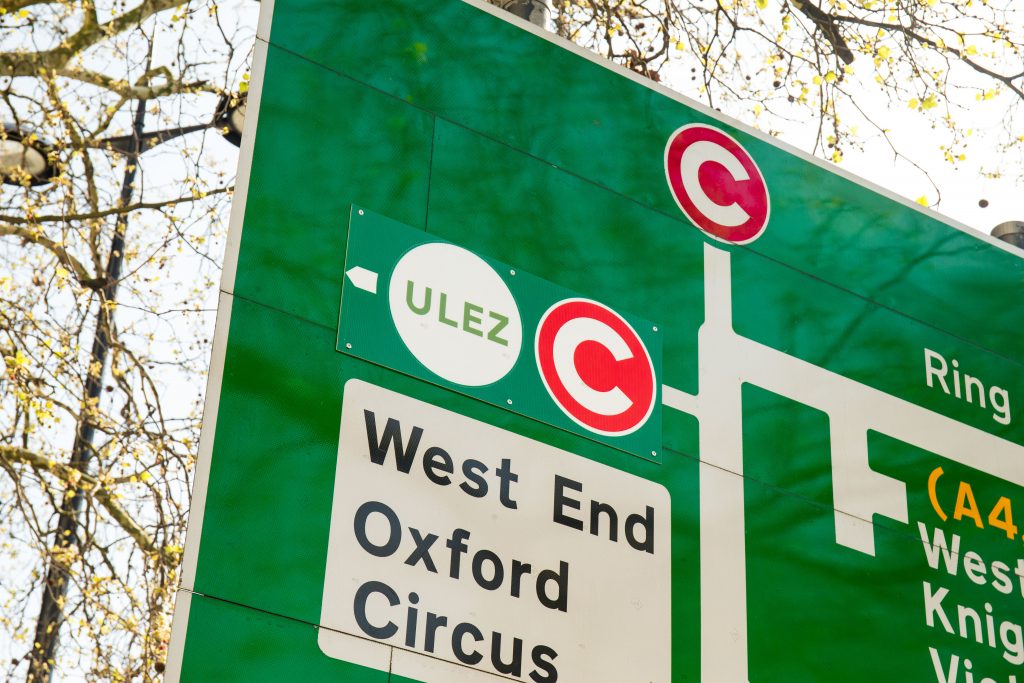 If your car or bike is a "historic vehicle" aged 40 years or older on 25 October then you won't have to pay the new charges, just as you don't have to pay road tax or get an annual MOT. Anything younger and you're going to have to cough up. However, that will only be the case if you remember to apply for a vehicle tax exemption once the car or bike turns 40.
Petrol cars have to meet the Euro 4 emission standard which was introduced in 2005, diesels have to meet Euro 6 which came in 2015 and for motorcycles it's Euro 3 which arrived in 2007. It's not quite as straightforward as just looking at the year of registration as some earlier models do actually meet the regulations, so classic car and bike owners should use the checking tool on the TfL website to enter the vehicle registration number and get the good, or bad, news.
Are there any workarounds?
London's streets are going to get quite dull for car spotters. There'll be very few 80s and 90s machines driving regularly, and some cars from the noughties will be hit. Spotting a Morris Ital will become as big a moment as spying a 250 GTO (which will continue to be allowed to drive around the city with no ULEZ charge). It may be theoretically possible to get your Alfa Romeo Busso V6 or BMW S14 fettled and catalysed to meet the emissions rules, but the considerable costs would be hugely prohibitive and the engine would probably never run as it should. Motorcyclists and scooter riders may have more luck as they can opt to have their machines tested to see if they pass the emissions standards.
Where is the expanded ULEZ area and how will it be enforced?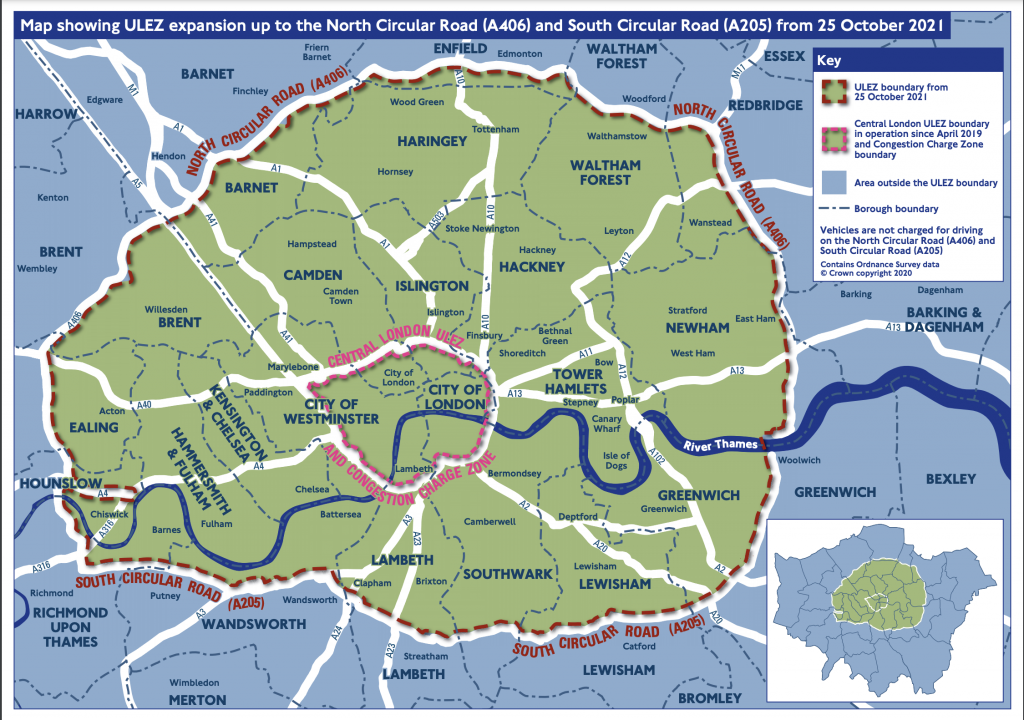 The area grows significantly compared with the existing ULEZ footprint that came into force in April, 2019. Monitoring of the ULEZ, stretching between the A406 North Circular and A205 South Circular roads (which vehicles won't be charged for driving on, initially at least), will be automated by a network of 1,400 cameras across the capital. You will have to pay the £12.50 charge if you enter the zone within 24 hours or face a £160 fine, reduced to £80 if it's paid within 14 days.
It is just classic car owners in London that will be impacted?
No. Birmingham introduced its own Clean Air Zone in June 2021, covering all roads within the A4540 Middleway Ring Road, with an £8 daily charge. Leeds, Nottingham Derby and Southampton are also planning to follow.
What will be the effect on London car culture?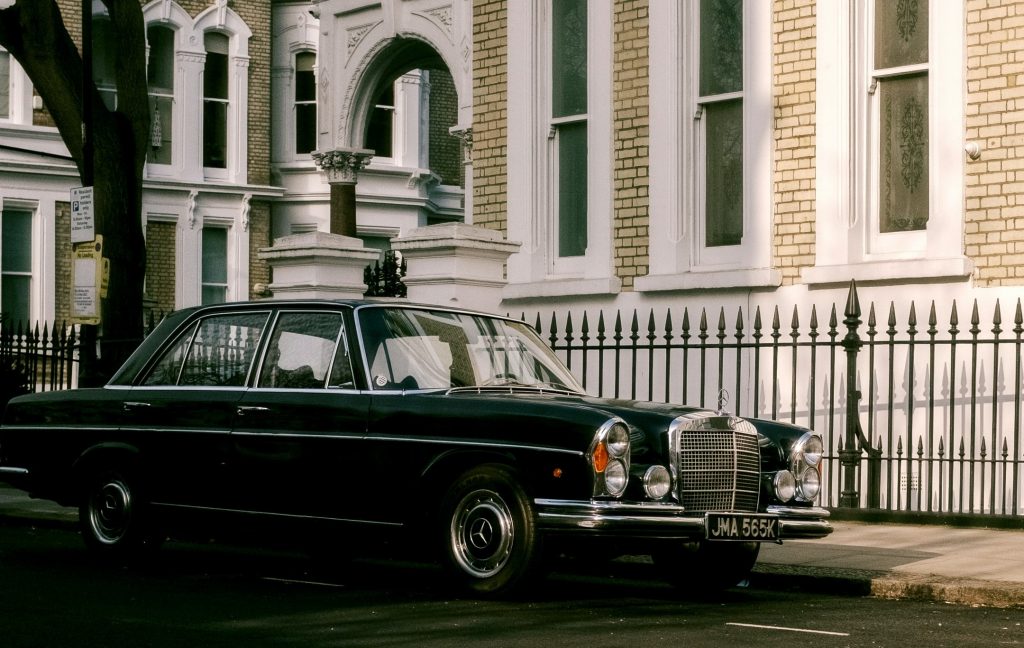 Ever since the Congestion Charge for central London was extended to include weekends London's car meets have already begun to move out of the capital and that's only going to happen more.
Waterloo Classics used to hold a very informal meet once a month at Lower Marsh, just behind Waterloo station, but after hosting one last meet in the summer of 2020 founder Darren Sullivan Vince tells Hagerty he has shifted the club's focus to drives out of the city.
"I moved our start point for drives to Battersea Park but now I'll probably end up starting events in Dulwich," he says. "I would say that at least 30 to 40 per cent of our cars will be caught in the ULEZ zone now. I know some people have decided to change their fleets, getting rid of the cars that don't comply and replacing them with ones that do comply. I have friends who had a Jaguar XJ6 and a couple of Range Rovers and they ended up getting a Porsche 924 which is exempt. So people are actively changing their cars but if you've got one car and that's your pet car and you love it, and it's not exempt, then you're stuck."
So central London looks set to become the preserve of 40-year-plus classics and those belonging to more wealthy enthusiasts who can bear the cost of taking it for a spin. For example the 96 Club is continuing its Belgravia monthly breakfast gatherings, but given the value of the cars that attend it's unlikely that its members will balk at paying an extra £12.50 to display their cars, something passers by and spectators will be thankful for.
Petrolhead hubs such as the Ace Café and Duke of London are sited outside of the extended ULEZ area. The London Concours has already moved to its Hampton Court venue, and that's particularly handy as this year there's a new emphasis on cars under 30 years old to attract a younger audience.
It's not all bad news
Talking of the next generation Jude Currie from Surrey is on a mission to save cars from being scrapped because of the ULEZ extension. The 19-year-old car nut has taken to touring South London and leaving notes offering to buy cars that will soon fall foul of the rules.
"I'm basically after anything that's slightly quirky or rare," Currie tells Hagerty. "In terms of how many models are left it might be in double or single figures, but perhaps something that an ordinary person wouldn't even take a second look at," he explains.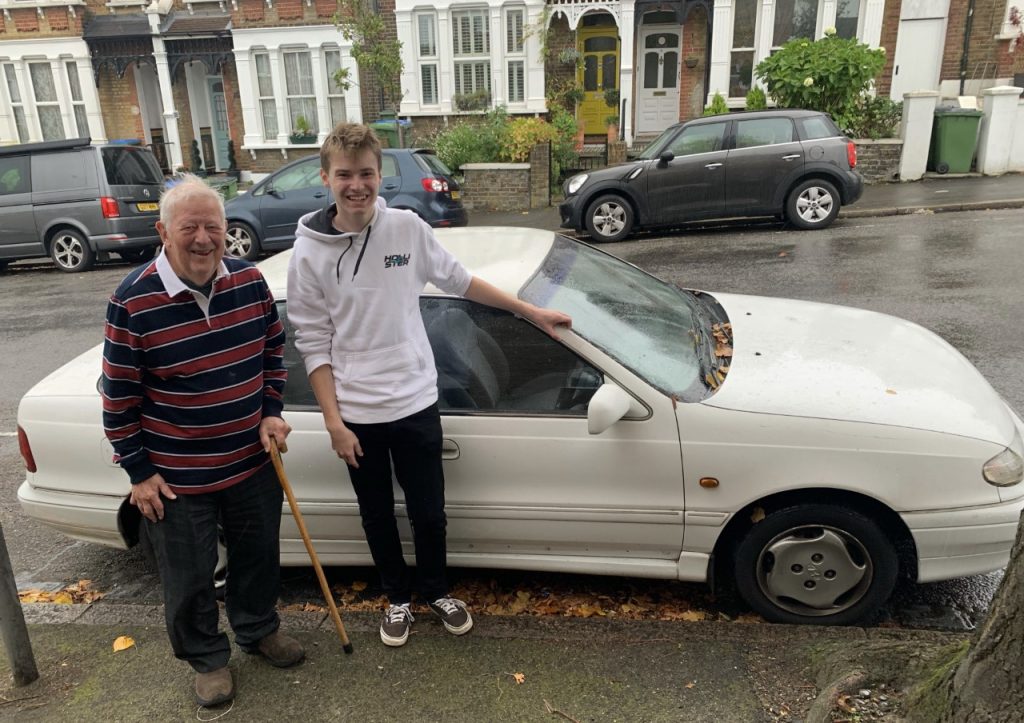 "At the end of last year in Greenwich, I saved a 1995 Hyundai Elantra. It was one of seven left on the roads. And I managed to save it for scrap value because it had just failed an MOT and the owner didn't see the point of getting the work done to pass because he had to sell it this year anyway, because of ULEZ.
"A large majority of people I have left notes for have had their cars for 15 years or more. They've either bought them brand new, or when they're just a few years old, and they have grown really attached to them. To be fair, quite a few of the people they can afford new cars, but they don't want new cars, because they're comfortable with what they've got. It's really unfair on motorists in London with old petrol cars, because they don't pollute as much as I think the government or certain organisations believe they do."
Jude has six cars at the moment and plans to rescue as many more as he can before October, keeping some for himself and selling others to like-minded enthusiasts outside of London, and giving them a new lease of life.
"People are just glad that they don't have to scrap their cars. A lot of them don't want to get rid of them but are left without an option. So I think they're quite chuffed that their car can live on another day outside the ULEZ zone."
5 surprising modern-classic cars that beat the ULEZ
Alfa Romeo Brera V6
Bentley Continental GT W12
Ferrari FF V12
Jaguar XJR R V8
Mazda RX-8
5 inexpensive classic cars that fail the ULEZ
Citroen 2CV (post-1981)
Mini (post-1981)
Porsche 924 (post-1981)
Mazda MX-5 (pre-2005)
Peugeot 205 GTi
What's your view of the impact of the expansion of London's ULEZ on owners of classic vehicles? Have your say in the comments, below.
Read more
Everything you need to know about using E10 fuel with your classic car
Click and collect: Your complete guide to buying a car at an online auction
Something old, something new. How scrappage harmed the classic car community