The Cosworth V12 engine that powers Gordon Murray's T.50 hypercar has been started for the first time in a test mule, as you can see in the first episode of a vlog by Dario Franchitti, the Indy-winner and development driver for the new supercar.
Rather than wait for the car's carbon tub to be completed, engine testing has begun in a modified Ultima GT, which will soon be visiting proving grounds in the UK, Italy, and Spain to be put through its paces.
How much is your car to insure? Find out in four easy steps.
Get a quote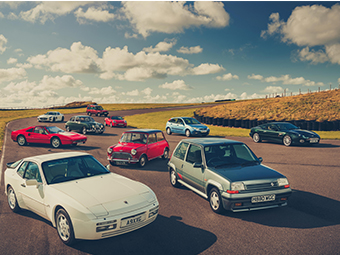 If you missed all the detail about Murray's new creation, which features a naturally-aspirated V12 created from a clean-sheet design, get up to speed on all the wonderful goodness of the T.50, here.
The bespoke mid-mounted 3.9-litre 653 bhp V12 is said to be the lightest, highest-revving (to 12,100 rpm) and most power-dense road V12 of all. It's built and developed by Cosworth, famous for its racing engines and, praise be, is naturally aspirated. Murray claims it will be the finest V12 ever built and the most throttle responsive.
Having been bench tested already, the 653bhp, four-litre V12 will now be run up to its 12,100 rpm redline in a test program to ensure it meets emissions regulations and delivers the performance Murray promises. The engine is mated to an X-Trac manual gearbox that will also be used in anger for the first time during testing.
The powertrain of the test mule is exactly as it will be in the production car, save for a plastic intake scoop, which will be carbon fibre in customer cars. The test mule is also missing the T.50's innovative aerodynamic package, including its massive rear fan.
The missing fan is driven by a 48-volt motor and spins at up to 7000rpm. It accelerates air passing under the car, forcing it through active ducts that form part of the rear diffuser. The fan and its ducting system actively manage underbody and overbody air flow, working with a pair of active spoilers at the rear.
The £2.8 million hypercar is scheduled to reach owners in 2022. In the meantime you can keep up with its development with the enthusiastic Mr Franchitti.
Gordon Murray tells Hagerty why his new T.50 hypercar will be better than the McLaren F1