This is it: Hagerty's Mini Cooper S is coming back together. After pulling the smoking Cooper out of a barn, diagnosing its issues and rebuilding everything from that low-slung gearbox up to the rocker cover, the Mini is nearly ready to go.
And if you've not kept up with the story so far, you'll get a pretty good idea of how it went, as everything from the car's recovery to the engine going back after its rebuild is summarised in one time-lapse.
How much is your car to insure? Find out in four easy steps.
Get a quote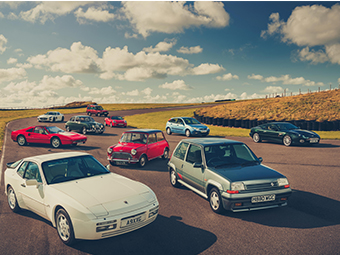 We've tracked the car's progress over the last few months, as host Davin Reckow discovered why the Cooper's A-series was creating clouds, the process of getting the block skimmed and honed, reassembling the bottom end and the head, rebuilding the gearbox, and giving the carbs and rockers a good going-over.
After all that, it's finally time to start it. We'll not give the game away here, but suffice to say the next Redline Rebuild video you see will likely be on another vehicle…
With that in mind, it's worth heading over to the Hagerty YouTube channel and subscribing, particularly if you've enjoyed following along with this project, as there'll be a lot more for the mechanically-minded in future. And you can head to our Redline Rebuild page to catch up with previous episodes from this Mini series and more.
Read more
NEW PROJECT! Our Mini rebuild enters the garage
Watch a full restoration of Honda's legendary Trail 70 mini bike in minutes
Mini announces official electric conversion for original Minis