You already know the Datsun 240Z was a significant car. For a time it was the world's best-selling sports car, it started of one of the longest-running nameplates in the industry, and it offered spectacular value for money too. What you might not have realised, explains Jason Cammisa in his latest Revelations video, is just how significant it was not just for Nissan, but for Japan as a whole.
Back in the 1960s and early 1970s, Japan was an industrialised nation, but still relatively small beans on the automotive export scene. That was particularly the case in the important United States market, where early exports from the likes of Nissan and Honda were popular but hardly dominant.
How much is your car to insure? Find out in four easy steps.
Get a quote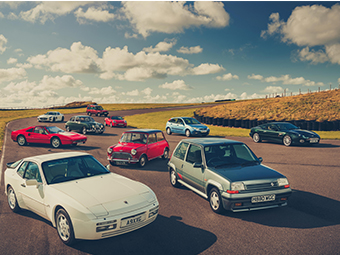 The 240Z changed all that, designed primarily to satisfy the nation's appetite for sports cars and priced to match or undercut virtually anything you'd consider a rival.
It looked great too, fit a pair of full-sized adults in comfort, and with an overhead-cam, 2.4-litre straight six up front and a relatively light kerbweight, could more than hold its own in performance terms – in fact, as you may have read recently, it could even show a Porsche 911T a clean pair of heels.
And it turned Nissan (or Datsun, in export markets at the time) from bit-player into a maker of sports cars that outsold the Corvette of the era. In turn, it gave Japan's car industry an image boost it had never before enjoyed.
A shame, then, that we never got the most special of the Zs, and that's the one you'll see in Cammisa's studio. Named the Fairlady Z432, it used a powerplant from the contemporary Skyline GT-R – and cost twice as much as a standard Z. Little more than 400 were built, and they're wildly valuable today as a result. Still, stay to the end of the video, and you'll get a sense of how its twin-cam, triple-carb six sounds…
Read more
The XT was Subaru's attempt to be normal | Revelations with Jason Cammisa
Datsun 240Z review: Is the original Z the best?
Review: 2023 Nissan Z