Have you ever seen a Panda bare its fangs? For more than 40 years, the small Italian hatchback has minded its place, content with its role on the road as a cheap and cheerful runaround that proved to be Italy's answer to the Citroën 2CV or Renault 4.
For one mysterious car enthusiast, however, that meek and mild mindset needed shaking up. So the unnamed customer challenged one of the world's most successful motorsport teams to give it some bite. The result is the 300bhp Panda 4×4 rally car.
How much is your car to insure? Find out in four easy steps.
Get a quote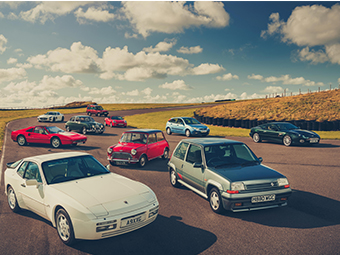 M-Sport, the rally and racing car engineering outfit founded by Malcolm Wilson in 1979 and based on the northern outskirts of the Lake District, took one Panda 4×4 bodyshell and subtly altered it – okay, comprehensively chopped it to bits – to fit on the platform of the Ford Fiesta R5 rally car.
It means that the shell of the original Panda 4×4, which was developed for Fiat by Steyr-Puch of Austria, had to be widened by 360mm. A great deal of that can be accounted for by the box-arches, which look comical enough to grace the cover of Max Power magazine.
M-Sport's director, Matthew Wilson, explained the Panda breeding program: "To not overstretch the original shape of the Panda, aggressively styled wheel arches were sculpted and fitted, with the added effect of giving the car that subtle Group B-esque look."
The '90s era Panda 4×4 donor car would have been fitted with a 999cc, four-cylinder FIRE petrol engine. Noted for its dependability, the humble 50bhp unit was meant to ensure a Tuscan farmer wouldn't have to worry about running costs and repair bills. By contrast, M-Sport's Panda 4×4 rally car is a monster. Its 1.6-litre turbo engine kicks out 300bhp and 332lb ft, and drives all four wheels through a five-speed Sadev sequential gearbox.
We can see and hear from the accompanying video why you'd create such a thing – it's hilarious fun. But beyond the 'mystery client' there is a reason for giving the humble hatchback a hardcore workout. M-Sport is launching MS-MV, a new department that will accept one-off commissions from clients who want to let their imagination, and money, run wild.
Matthew Wilson takes up the story. "I was very fortunate to complete the car's shakedown and put it through its paces; not only is it amazing to look at, it drives very well too.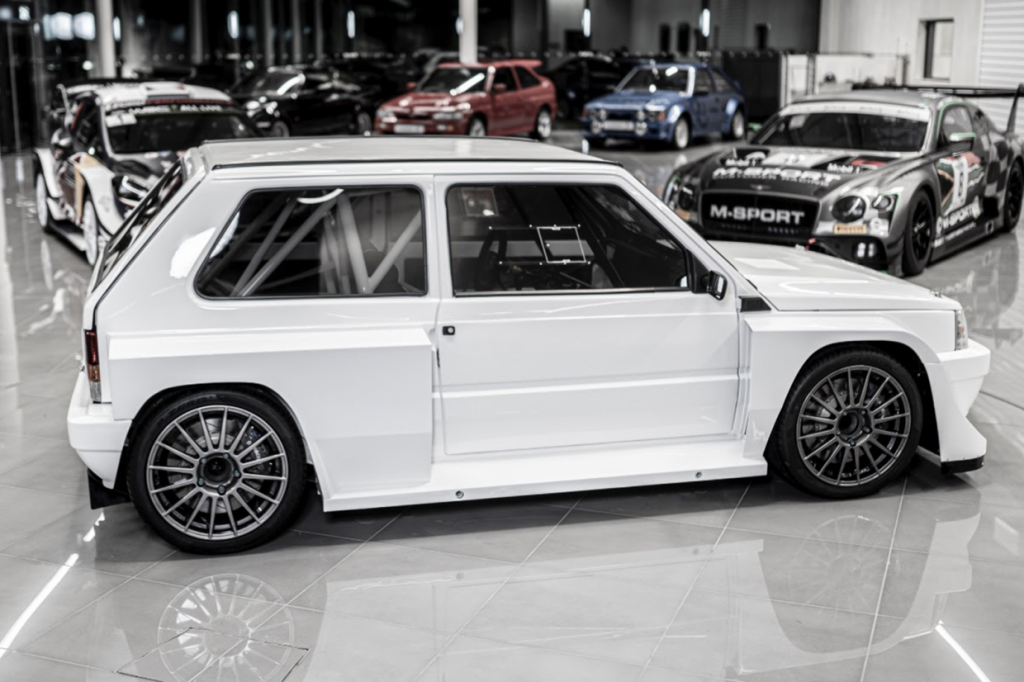 "It has been a very interesting project from an engineering point of view. It has provided M-Sport the perfect springboard to launch M-Sport Special Vehicles, highlighting that we are geared up and ready to accept new clients with unique commissions of their own. M-Sport Special Vehicles, or 'MS-SV', is our new bespoke car building service which is only possible thanks to the opening and introduction of our new test track and manufacturing facility that are within the Dovenby Hall Estate."
Whether or not M-Sport will continue to breed Pandas for other clients remains to be seen. In case it won't, may we suggest a Group B Rolls-Royce Camargue, or a rallycross Renault 4…?
Read more
Future Classic: Fiat Panda 4×4 MkIII
Small but perfectly formed: 40 years of the Fiat Panda
Volvo P1800 Cyan review: It doesn't get much better than this