We have to start this with a disclaimer. Well, not a disclaimer as such, more a frustrating reminder of the realities of the car business: Nissan still has no plans to bring its latest Z to the UK.
In some ways that makes the outcome of presenter Jason Cammisa's test somewhat academic, but it doesn't make the lessons learned any less important, nor the overarching message that sports cars really can't be beaten for driving pleasure – even if they can be beaten for practicality, price, or outright performance.
How much is your car to insure? Find out in four easy steps.
Get a quote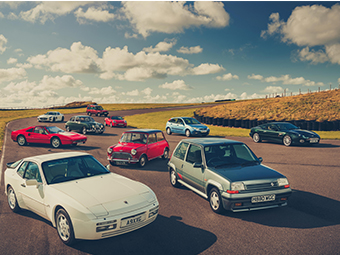 That mix of things beginning with P is why we don't drive sports cars so much these days. People have less income to spend on frivolous things like sports cars, and they can get similar performance and greater practicality by choosing cars from other segments.
Which is why you'll not just see a comparison between the new Z and the Toyota Supra in this video – two sports cars pitched at a very similar level, and for similar money – but the kind of cars people tend to drive instead these days, from a sports saloon (the Subaru WRX), a hot hatchback (Hyundai's Veloster N, equivalent to the i30N we get in the UK), and a hot SUV (the Jaguar F-Pace SVR).
It's perfectly understandable, reasons Cammisa, why people don't buy sports cars. But a proper sports car, be it the 400Z, Supra, or even a Mazda MX-5, is where our priorities as enthusiasts used to be – and still should be, in an ideal world. Because who wouldn't want a beautiful and entertaining sports car on the driveway?
One thing is for sure: we'll miss them when they're gone.
Read more
Review: 2023 Nissan Z
The Nissan 240Z changed the reputation of a whole country | Revelations with Jason Cammisa
Datsun 240Z review: Is the original Z the best?