Price: £5000 (offers)
Mileage: 20,000
Condition: FOTU-ready
Advert: Car & Classic
Among the highlights listed for this 1994 Vauxhall Corsa LS is that it would be "perfect for entry to Hagerty's Festival of the Unexceptional."
How much is your car to insure? Find out in four easy steps.
Get a quote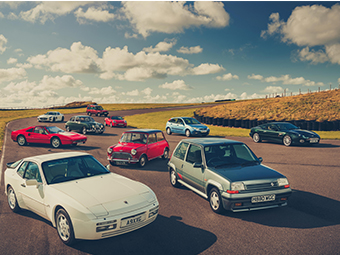 We're not going to argue there: After this year's event was won by a Vauxhall Astra Merit from the same year, it's clear that these unexceptional 1990s Vauxhalls are a favourite of punters and judges alike.
These Corsas weren't badly rated back in the day, either. Vauxhall followed Nissan in transforming its boxy 1980s favourite (in Nissan's case the K10 Micra, in Vauxhall's the Nova) into a much curvier, bubblier car for the 1990s, with the Corsa 'B' arriving in 1993. [And heavily promoted by the world's top supermodels – see advert, below. Ed]
Autocar described it as 'the shape of small cars to come', and called its styling 'instantly appealing and loveable', and while it had reservations with how the Corsa drove – neither its handling nor gearchange were near the top of the class – it scored highly on space, economy and performance.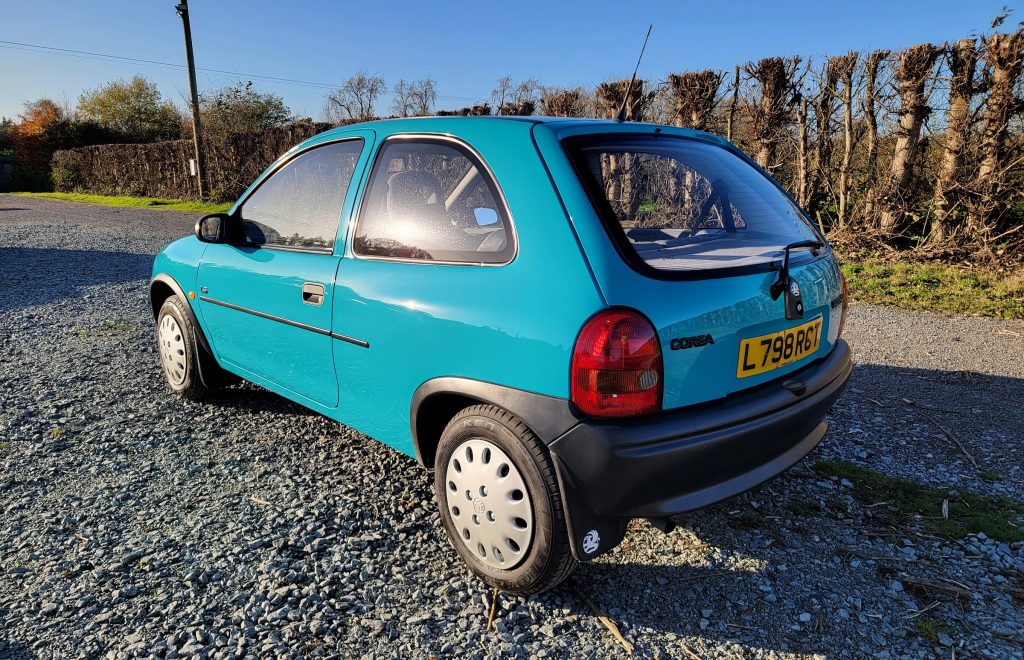 Vauxhall was an early proponent of using quite a different body style depending on whether the car had three doors or five, and the three-door was undoubtedly the looker of the pair, the five-door clearly more spacious but more upright and less cheeky.
Our classified car pumps up the cheek value higher still with its rare Aquamarine Blue paintwork, apparently offered for only two years, and with only 20,000 miles under its wheels it's not really had much time to deteriorate – the vibrancy of the paint makes us wonder whether it's been stored indoors for most of its life.
The eight-valve 1.2-litre four seen here served as the Corsa's entry-level engine to start with, replaced mid-way through the Corsa B's run with a three-cylinder 1-litre. At this time the Corsa's chassis was pepped up a little by Lotus, though it still fell short of Fiestas and the like, so you're better appreciating the Corsa for what it does offer, rather than what it doesn't.
In this case that's the car's condition, a comprehensively stamped service history and a recent service, though with all Corsas it's a comfortable and well-constructed cabin, low running costs, and of course that curvy 1990s styling.
This one apparently drives very nicely too. Sadly, your author's only hands-on experience with a Corsa has been with a very, very bent example on a stock car course, which perhaps isn't representative of those that remain. At the very least, this one should be quieter and a lot less draughty.
And while we can't guarantee you'll make it into the Concours de l'Ordinaire (and certainly can't guarantee a win), this vivid 1990s supermini would still look great parked on the lawn outside Grimsthorpe Castle.
Read more
Your classics: Ian Jephcott and his 1985 Alfa Romeo Arna
White Gold: The Vauxhall Cavalier SRi was 'a damn good car'
Top 10 'poverty-spec' cars