Price: £3950
Mileage: 85,900
Condition: Currently Calais, but the full Antibes with a little elbow grease
Advert: eBay
You might think that a special edition would diminish the unexceptional qualities of a car, but as 2021's Festival of the Unexceptional winner, a Proton 1.5 GL Black Knight Edition proved, the right kind of special edition can only add to a car's unexceptional appeal.
How much is your car to insure? Find out in four easy steps.
Get a quote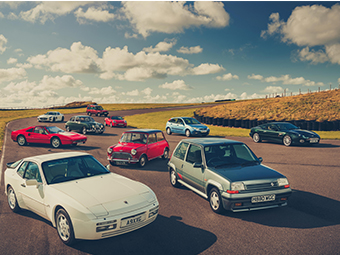 Ironically, cars that felt anything but 'special' or 'limited' when new have, by virtue of that contemporary disinterest, become some of the rarest around. We've featured Mk2 Vauxhall Astras as unexceptional classifieds before for instance, but who among us has ever heard of the Astra Antibes?
This not-so-special special gets off to a great start, since it's apparently based on the 1.3L – not quite the bottom of the mid-'80s Astra range, but that's only because Vauxhall saw fit to offer a Popular-rivalling Merit beneath it.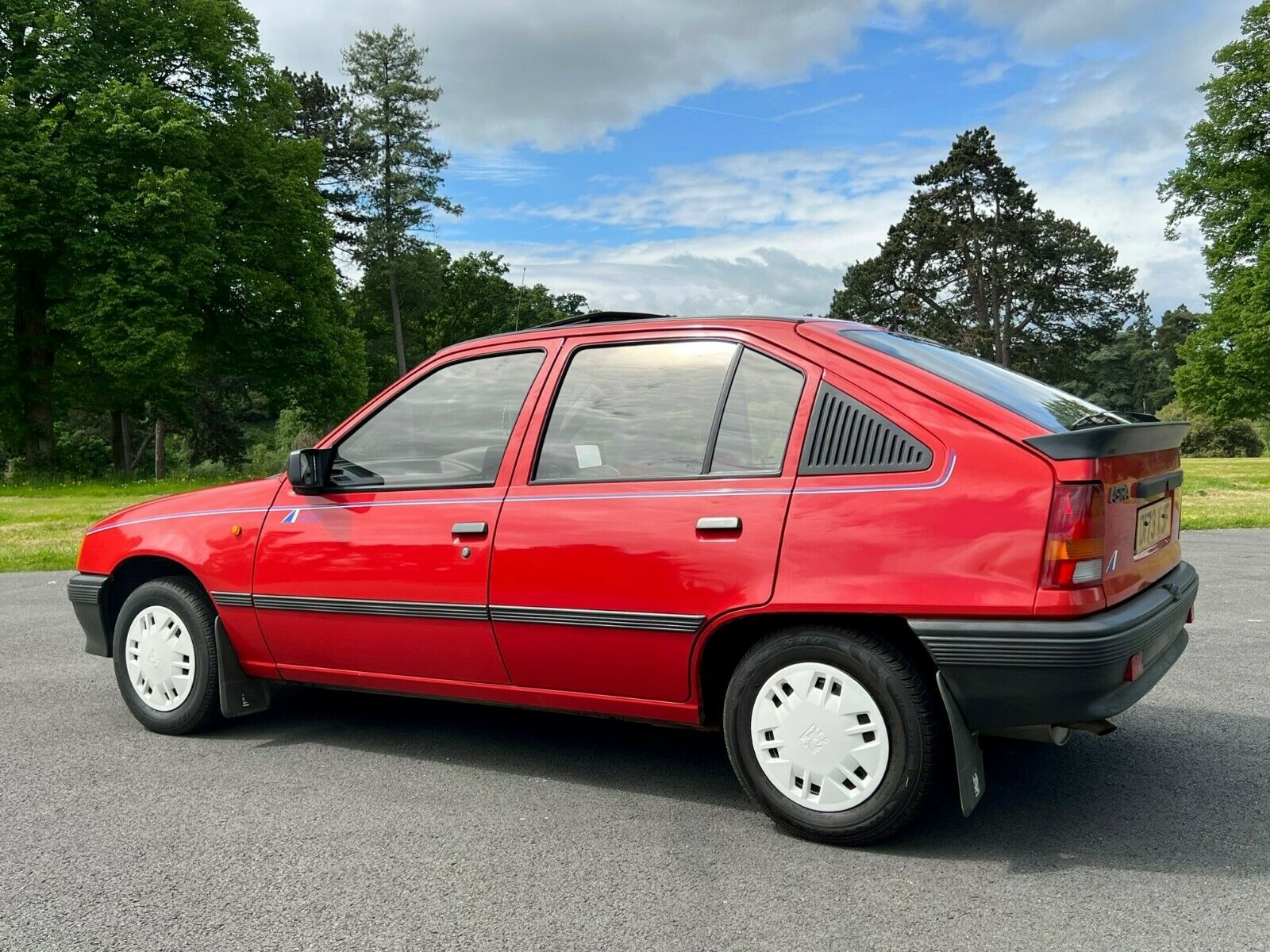 The single overhead-cam 1.3 too wasn't quite the least you could opt for in an Astra, with an ancient pushrod 1.2 still available at the time, but like the trim level, it didn't give you too much to be proud of. That said, Autocar did encourage a 1.3GL to 60mph in a respectable 12.1 seconds in its July 1985 road test, which seems far from shabby.
Antibes, though. That's where a splash of glamour came in. In reality, most right-thinking Antibes residents would probably be knocking around the Mediterranean coastal town in chic little Renaults and Citroëns, or maybe something Italian and flashy, but a buyer stepping into their Vauxhall dealer on a wet Wednesday in 1986 wouldn't know that.
And parked next to a regular 1.3L, how could you have refused the Astra Antibes? Check out those pinstripes and little "A" logos on the flanks and bootlid, the white wheel trims (re-sourced and repainted by the seller to replace some aftermarket jobs), as well as that plastic bootlid spoiler and a sunroof.
Inside arguably gets even better. The graduated stripes on the red seat centres and doorcards is great on its own, but combined with the light grey bolsters the effect is so brilliantly Eighties it takes us right back to a time of shoulder pads and cassette tapes.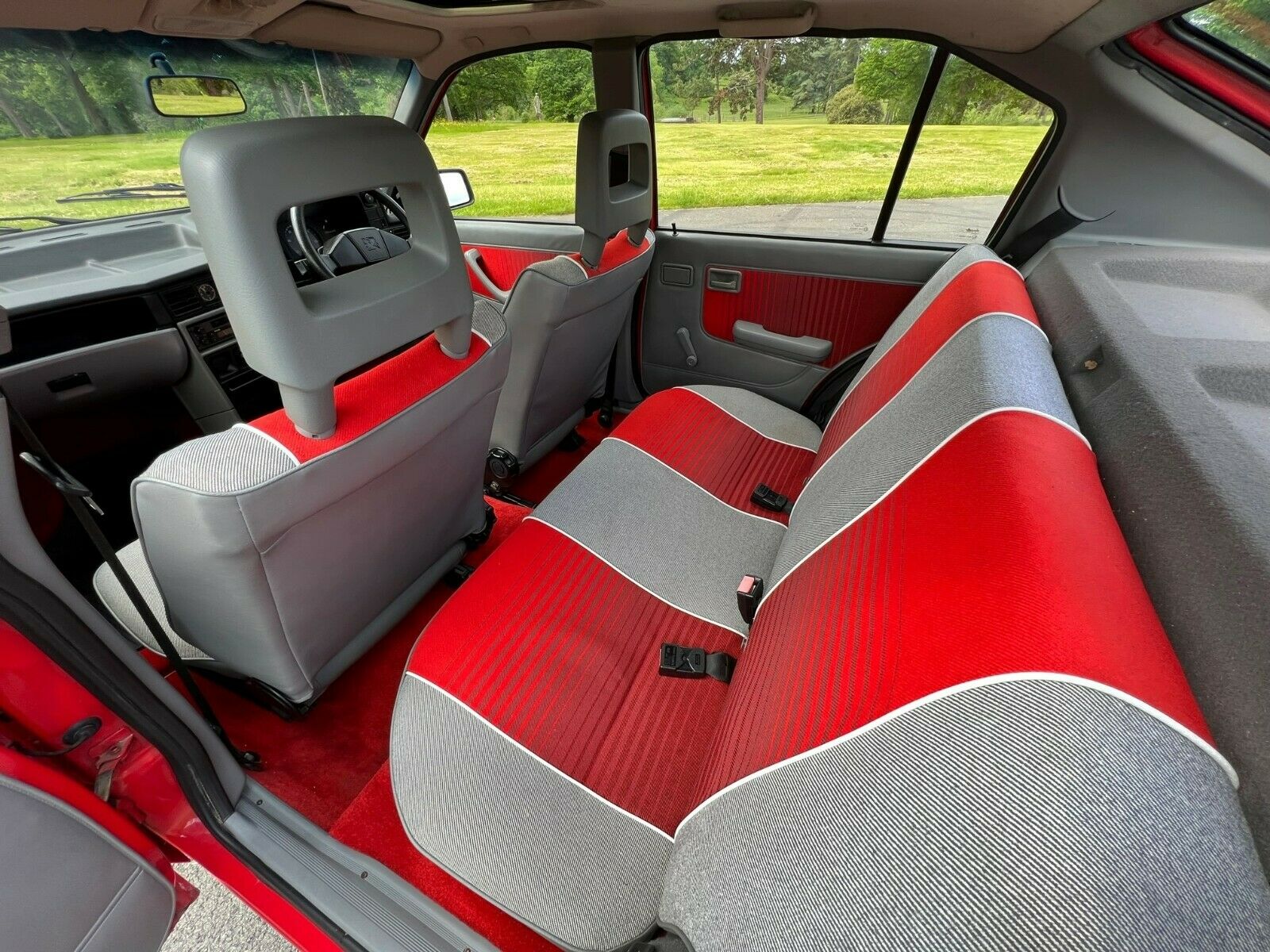 If we're not mistaken that three-spoke steering wheel is a bit sportier than you'd have got in the boggo L too, and there's even central locking – though we spy just a single large dial in the gauge cluster, suggesting no rev counter, and the telltale hand-cranks mean you'd have to wind down the windows yourself on a sunny day on the Côte d'Azur.
Visually at least it's all in fine fettle. The seller helpfully notes that it's not perfect, perhaps less so than the photos make it look, with a few mismatched shades of red here and there, some work needed to the rear arches, and there's a carb rebuild and cambelt change in its future.
On the surface though there's not a lot here that needs doing, and with just two Astra Antibes currently on the road (according to howmanyleft.co.uk), you're unlikely to see another at shows or events. Proof, too, that special editions can still fit right in at the Festival of the Unexceptional.
Read more
The unexceptional Astra Mk2 was vital to Vauxhall
How the Cavalier stole the Sierra's thunder
Driving Britain's first ton-up car: Vauxhall's 'Car of grace that sets the pace'