Price: £8990
Mileage: 32,400
Condition: Definitely never rallied
Advert: Hurst Cars
We must have unexceptional imports on the mind. Last week's find was the kind of American car you never expect to see on UK shores, while this week's car, despite a familiar nameplate, is quite different to the snarling performance machines that usually arrive on a boat from Japan.
How much is your car to insure? Find out in four easy steps.
Get a quote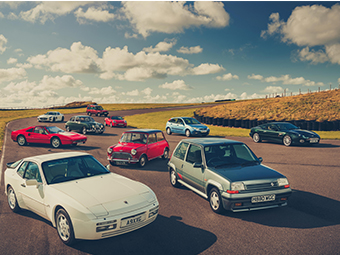 It's a Subaru Impreza, but not as most of us are familiar with. Bedfordshire-based Hurst Cars, which specialises in Japanese imports and Subarus especially, is offering an Impreza with neither wings, nor World Rally Blue mica paintwork, nor even a turbocharger on its flat four engine. Short of being front-wheel drive – this one still powers all four – it's about as basic an Impreza as you're likely to find.
Subaru did offer cooking Imprezas in the UK, which predictably found favour with those living out in the sticks but, in those days of the early 1990s, weren't yet served by a multitude of crossovers, and didn't fancy a large, lumbering 4×4.
But Subaru made its name with rallying homologation specials, so a little like the ratio of non-GTI Mk1 Golfs to the hot versions, it's vastly easier to find a fast Impreza than one like this. And while the mild Imprezas almost certainly weren't driven as hard, they also weren't as coveted, so haven't enjoyed the attention and money that enthusiast ownership brings.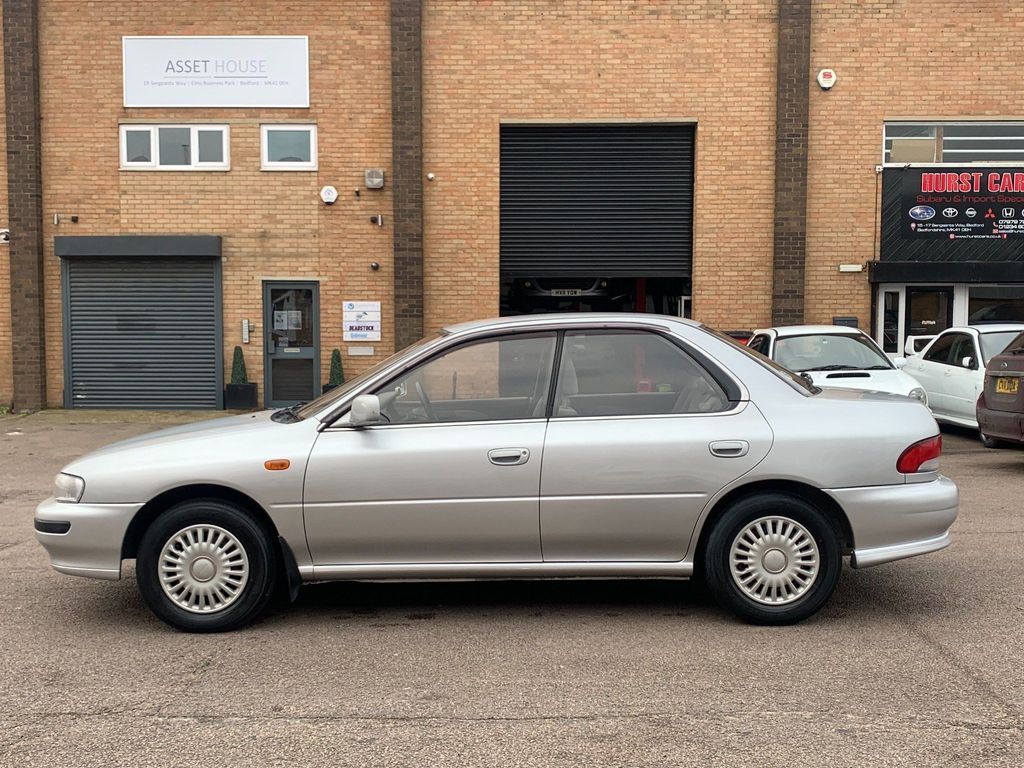 Apart from in Japan of course, where rigorous and expensive inspections mean that if an old car is still on the road by now, and hasn't lived its life in the northern regions of the country affected by heavy snowfall each winter, it's probably in reasonable nick.
This 1993 Impreza, with a 1.8-litre version of Subaru's EJ flat-four (108bhp, 110lb ft) looks better than reasonable, with seemingly unblemished paintwork, a set of original wheel trims (Festival of the Unexceptional points right there), and a gloriously back-to-basics interior with some squashy-looking velour-trimmed seats and a plastic-rimmed, non-airbag steering wheel.
It's interesting peering under the bonnet too and, if you're familiar with Imprezas, getting that strange mix of familiarity and something not quite looking right – realising, of course, that it isn't full of plumbing, intercoolers, and other turbocharged paraphernalia, leaving the extremely clean bay looking slightly empty.
Unlike last week's Chevy Cavalier, which sold for under a grand and might therefore have attracted floating interest, you'd need to be a real Subaru enthusiast to wish to pay the best part of nine grand for a non-turbo Impreza, however clean it is. But if you are that kind of enthusiast, it's unlikely you'll find another that better represents the less familiar side of Subaru's famous rallying platform.
Read more
Scrapyard Subaru WRX Engine Restoration | Redline Rebuild Time-Lapse
Buying Guide: Subaru Impreza Turbo (1994–2000)
Our classics: 1996 Subaru Impreza Turbo