Price: Auction
Mileage: 53,738
Condition: Worth saving
Advert: Car & Classic Auctions
When those in the classic car industry use the term "time capsule" it usually refers to a car in such immaculate state it could have been transported directly from the dealership in the year it was sold.
But all manner of things get put in actual time capsules, don't they? When a school gets kids to lock away trinkets of their time in a box that's then buried beneath the playground they're just as likely to stash away well-worn toys as something shiny and new.
So this Lancia Beta Berlina is a time capsule, in its own way, because its condition is likely how many people remember Lancias before their exit from the UK in 1995 – faded, and a little rough around the edges.
And it was too good a chance to highlight this one, coming up for auction soon with Car & Classic, because you really don't see old Lancias much any more, and particularly the mainstream 1970s and 1980s fare.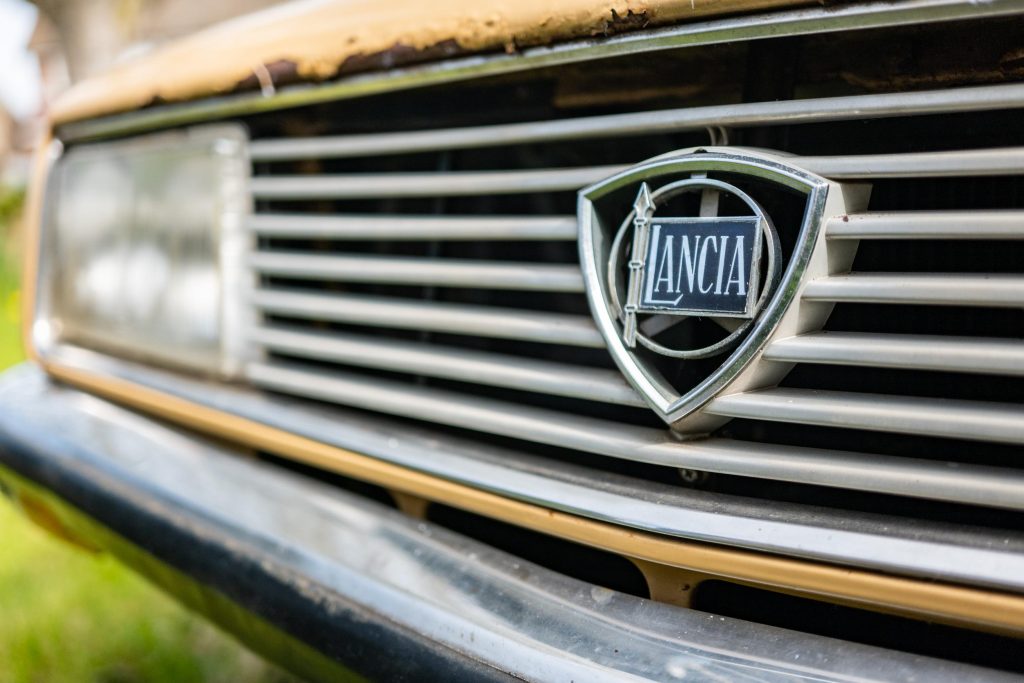 Go to a car show and it usually won't take long to find an immaculate Delta Integrale or beautifully patinated Fulvia, but Betas are almost extinct. There are thought to be among only 30 or so on UK roads, and there's a good chance that some of those are on their last legs.
This one's a little better, having been owned by one family from new. A 1978 car, it's a Series 2 model, apparently granted better corrosion protection. And while the bottoms of the doors, the leading edge of the bonnet and a few other areas are looking distinctly frilly, the car as a whole looks to be a little more solid, probably helped by the wax seeping out between some of its joints.
The Beta followed up the Fulvia in Lancia's range, as a kind of compact luxury vehicle – Cortina-sized, but pitched well above the Cortina in status. Whether it succeeded is a question best left to history but Lancia didn't go about replacing the Fulvia by halves, and the Beta nameplate could be found on a Berlina (saloon, though really a fastback), the Trevi saloon, a coupé, a Zagato-built Spider, a shooting brake HPE, and even a mid-engined Montecarlo.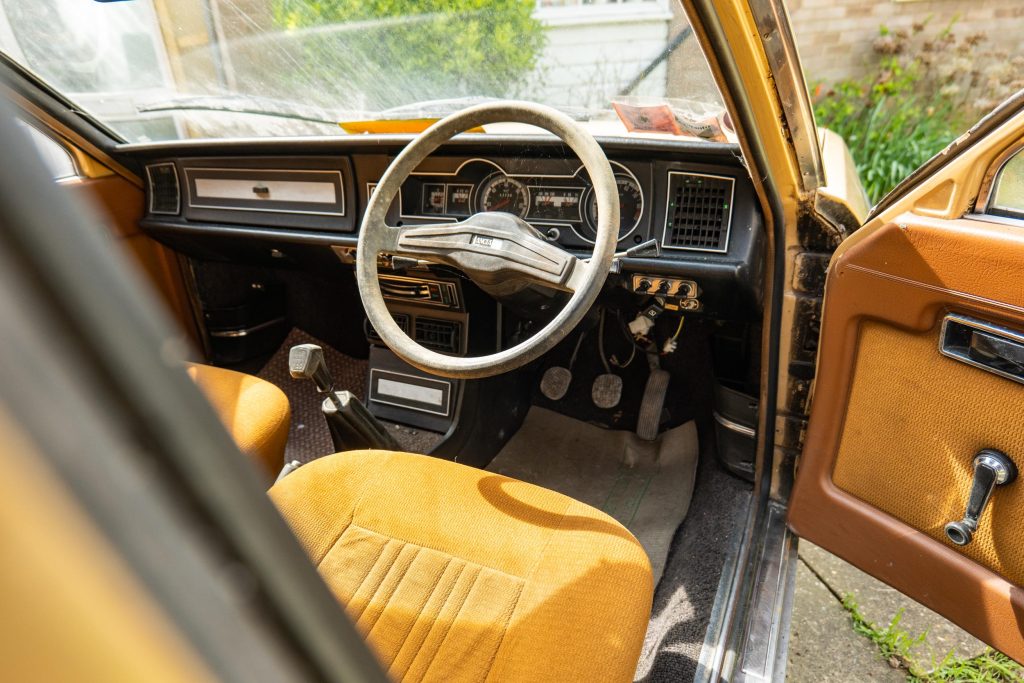 All came with Fiat-sourced twin-cam Lampredi engines, with this Berlina using the 1600 – good for just shy of 100bhp with its single carburettor. The auction listing states it'll need some mechanical recommissioning, as the car hasn't run for several years.
That recommissioning will apply to the entire car really. We tend to try and find cars in great condition for our Unexceptional Classifieds series – cars that might attain at least an "excellent" categorisation in the Hagerty Price Guide, and something you might happily enter into the concours at the Festival of the Unexceptional.
But like the well-worn Lancia Trevi that entered the concours in 2021's event, with Betas you really have to take what you can get. This one may not be perfect, but it's rare, unusual, and ticks so many of our unexceptional boxes, from its near-forgotten status to its beige paintwork. Hopefully, the buyer will give it the attention it deserves – and maybe turn it into that different, more perfect kind of time capsule we all love to see.
Read more
The Lancia Pu+Ra HPE goes back to look forward
Ad Break: This Lancia Thema's engine was something else
Lancia Fulvia: Driving a front-wheel drive great