Price: Auction
Mileage: 13,025
Condition: A few dings and dents away from showroom fresh
Advert: Car & Classic Auctions
The 1990s was, unequivocally, Honda's golden era. It was the time of the NSX supercar, Type-R Civics, Integras and Accords, a late appearance by the S2000 in 1999, and of world-class reliability and ease of use whichever model you happened to own.
Some commentators would argue this latter point eroded from the cars' character, as if being able to pop to the shops in your supercar rather than treat it with kid gloves, or daily-drive your sports car was somehow a bad thing. But for the mainstream models, it was undoubtedly a positive, provided you weren't chasing the last word in dynamics or excitement.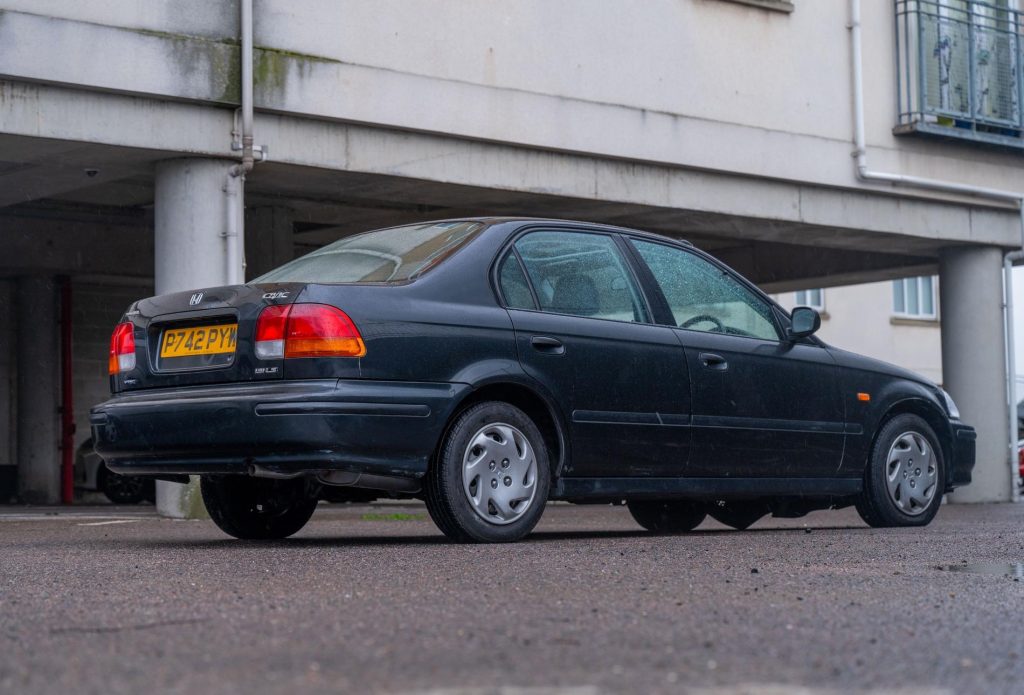 And so we come to the sixth-generation Civic, a 1996, LS saloon version of which is this week's unexceptional classified. Less pretty but more substantial than its predecessor launched in 1991, the 1995-2000 Civic has a cockroach-like reputation for longevity – at least, in climates where rain, snow and road salt haven't rendered the majority unroadworthy.
The car being offered through Car & Classic Auctions has avoided returning to the earth, a state almost certainly down to its tally of little more than 13,000 miles. That it's also a humble 1.5 LS saloon, and equipped with an automatic gearbox, surely helps too, as the only thing more likely to lead to a Civic's demise than rust is being a performance model, inviting the modification and ill treatment that so often entails.
Honda did offer a sportier version of the "EJ" Civic saloon (three-door hatchbacks were predominantly given the "EK" chassis code, such as the EK9 – the Civic Type-R), with the brand's 1.6-litre, twin-cam VTEC good for 160bhp.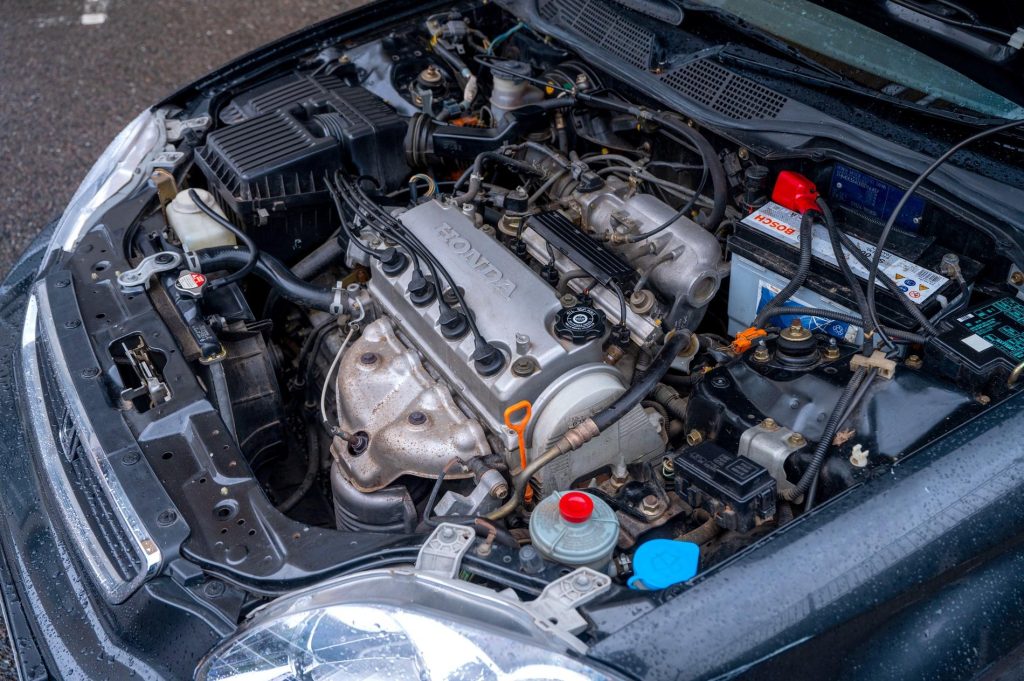 They're rare: Presumably the typical Civic saloon buyer preferred an easier pace of life, and they got it with this 1.5, single-cam VTEC-E unit, which instead used its variable valve control to operate on only three valves per cylinder at lower revs, to the benefit of economy. 113bhp was your lot, and 0-60mph in around 12 seconds.
Officially, economy was around 38mpg, 5mpg shy of the manual, which doesn't sound too high by modern standards but was perfectly reasonable in the mid 1990s. And just think how relaxing it is to drive; take a look around those interior photos and you can almost feel your pulse rate slowing, helped along by a reassuringly chunky airbag steering wheel and fuzzy fabric seats.
Brief experience of a 1.5 LS hatchback, albeit with the manual, leads us to expect similar from this one – namely that curious Honda feeling of being simultaneously lightweight and sturdy, with smooth and consistent control weights, and a fuss-free engine that, despite its economy slant, won't complain if you use a few revs.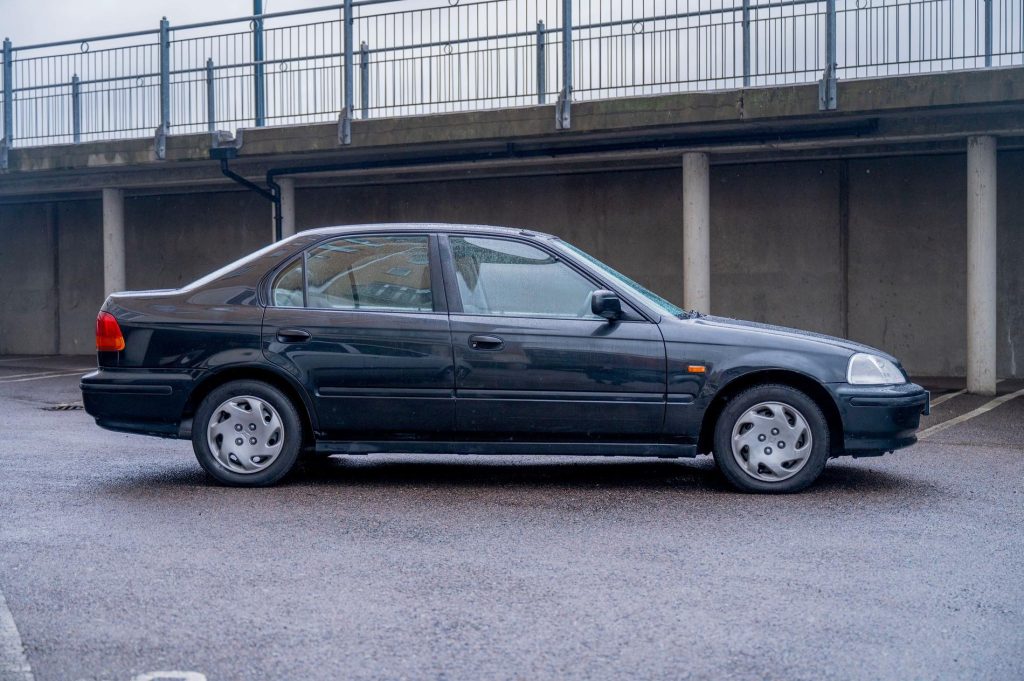 This car's the typical one-elderly-owner car and has been in storage between 2012 and recently, when it was recommissioned, which again explains its condition. There are apparently a few marks and scuffs, and a notable dent in the bootlid, but nothing to cause any real concern.
We reckon it'd fit right in at the Festival of the Unexceptional, particularly if you were to address those bodywork imperfections. The Civic saloon shape is a rare one these days and this is likely as original as you'll find. It might not be the most exciting car Honda produced in the 1990s, but it still offers plenty of their qualities.
Read more
The Logo was a no-go
Your Classics: George Brett's Honda Motocompo is a tiny, rad ride
2023 Honda Civic Type R review: Just keeps getting better