Price: £9250 ono
Mileage: 29,776
Condition: Never raced or rallied
Advert: Car & Classic
With prices of the sportier Mk1 and Mk2 Ford Escorts disappearing out of sight (if you sold a shovel-nose RS2000 for a few hundred quid in say, the 1990s, maybe don't spend too long looking at the Hagerty Price Guide) it's no surprise to discover that the value of more conventional variants has risen too.
How much is your car to insure? Find out in four easy steps.
Get a quote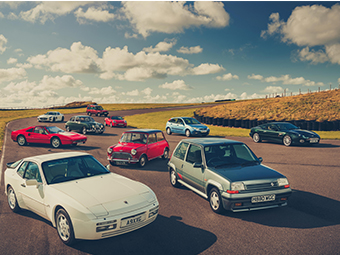 As such, the £9250 being asked for this 1976 Escort Mk2 1300 GL saloon is somewhat higher than many of the cars we feature as Unexceptional Classifieds. It seems about right, too, against Price Guide values of £7200 for a 1300 in Condition 3, "good" condition, and the £10,700 that a Condition 2 "excellent" example might attract.
But if you really want a rear-wheel drive Escort, then it pays to remember that much of what made the headline-grabbing models special is right there in the humbler examples too, and as such, a car like this 1300 GL may wind up being not just an appealing car to take to this year's Festival of the Unexceptional, but a fine classic in its own right.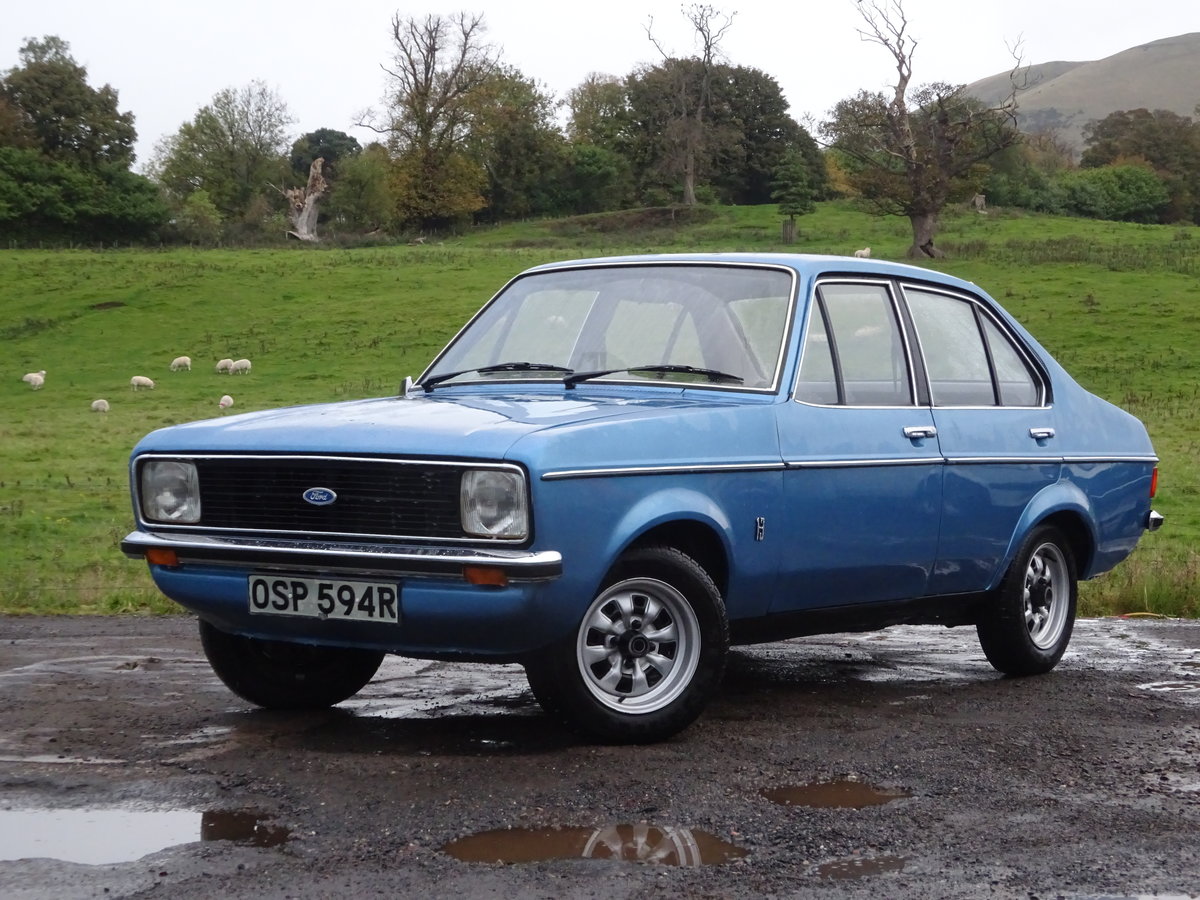 For instance, all Mk1 and Mk2 Escorts, provided they've been adequately looked-after, have both precise steering and a gloriously oily and well-defined gearshift action. The former comes courtesy of a rack-and-pinion setup, introduced on the Mk1, while the latter, in the best front-engined, rear-drive tradition, has just a short linkage before it reaches the gearbox.
This car left the factory as an automatic but has since been converted to a four-speed manual, which most potential owners will more than likely appreciate. Otherwise, it looks charmingly standard inside and out.
Being a four-door, it's avoided the fate of being used to re-shell a heavily-pranged rally car. The bodywork seems straight, at least as far as the photos tell us, and the amusingly compact 1.3-litre crossflow lurks in a similarly tidy engine bay. Other than some vibrant yellow HT leads, this too looks largely untouched.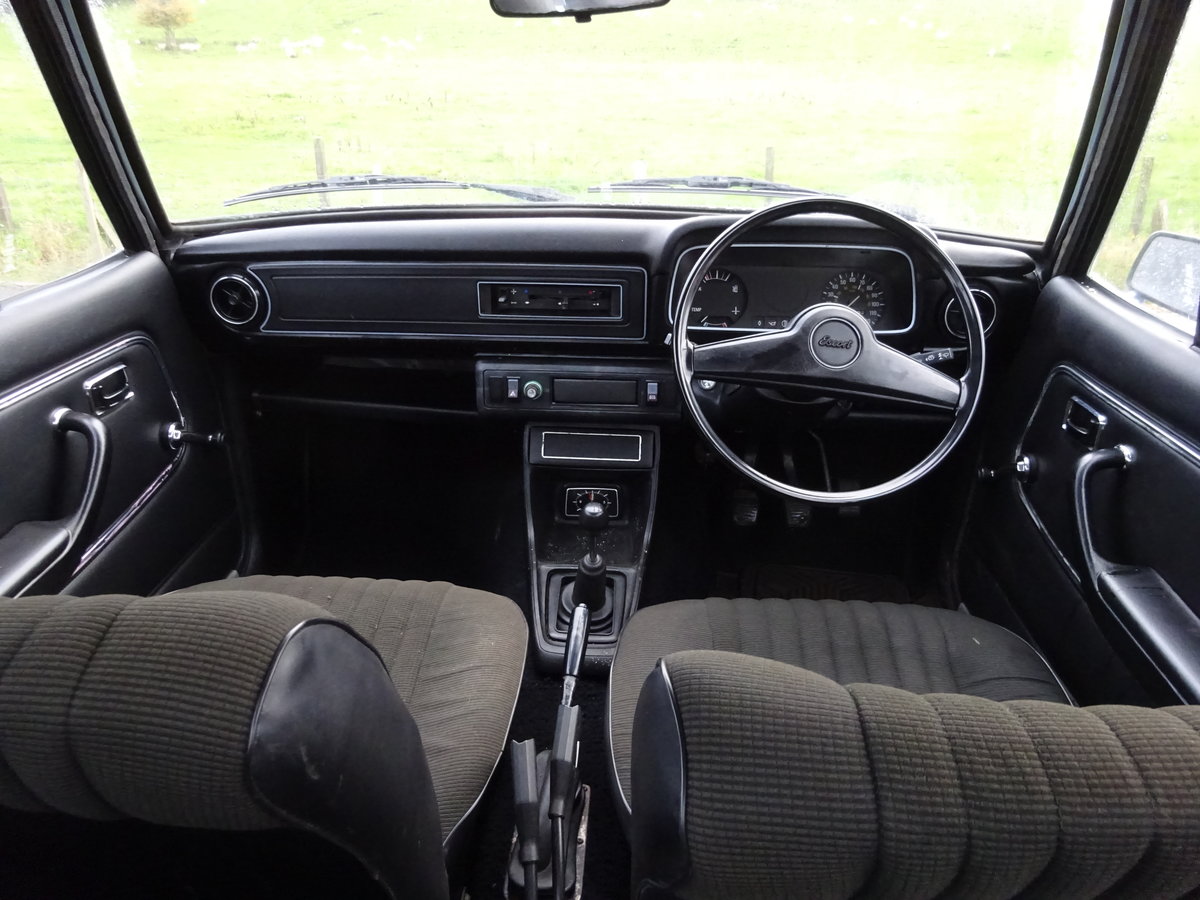 Inside, the corduroy trim and two-spoke steering wheel remain, and the instrument cluster is about as simple as they come; no need for a rev-counter, simply change up when the valves begin to bounce.
The ad is short but seems honest enough, describing the car as a one-lady owner vehicle, with some previous bodywork restoration work. It also notes that it's not concours – it'd be more expensive if it was – but very much usable. Our usual MOT check turns up nought; registered in January 1977 it's old enough not to need one these days, though tests prior to the 2018 change aren't shown either. As ever, go in with your eyes open.
Even low-end Escorts like this are outside the reach of many of us now, and on those sunny days it's brought out, it'll be pleasant rather than something to deliver the adrenaline hit of RS1600s and 2000s, Sports, Mexicos or Twin Cams. But an old Escort Mk2 is still a pleasure, and to own one is to preserve a once-ubiquitous element of 1970s Britain.
Read more
Unexceptional Classifieds: Ford Escort Diesel
Magnus Walker explores Fast Ford Fever with an Escort Cossie
Little red devil: MST Mk2 review