Price: £4995
Mileage: 23,665
Condition: Pride of place on the 1993 Ford dealer forecourt
Seller: eBay
This might be controversial to some, but I'm going to come out and say it anyway: The fifth-generation Ford Escort is looking rather handsome these days.
How much is your car to insure? Find out in four easy steps.
Get a quote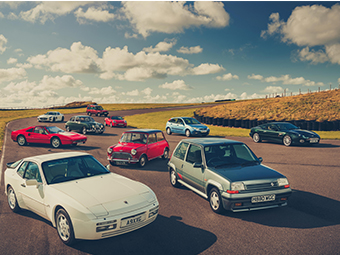 The 1990 Escort was of course legendarily underwhelming. Autocar panned it in the magazine's October 1990 road test, criticising everything from its thrashy and outdated 1.4-litre CVH engine to a chassis as bland as cheap white bread.
Yet even Autocar conceded that the Escort looked okay, calling it "neat and compact in the flesh with clean detailing and a glassy cabin." While they subsequently damned this faint praise by dubbing it a car of "studied anonymity" that fell "just the right side of blandness", it was far from being an eyesore on early-Nineties roads, and with the benefit of three decades and less familiarity, it's arguably improved with age.
Ford improved the Escort over time, not just where it really needed it (16v 'Zeta' engines and chassis revisions both perked it up as the years rolled on) but also its sheet metal. It rushed through a facelift in late 1992 (just a couple of years after the MkV's late-1990 introduction), pairing the mechanical improvements with a friendlier, rounded corporate grille and softer tail lights.
It's one of these we find ourselves staring at with this week's Unexceptional Classified. If the early MkV Escorts were relatively easy on the eye, then a facelifted three-door with a coat of Radiant Red paintwork, like this 1993 Escort Diesel, is a further improvement. Not quite a Cosworth or even XR3i, but far from plain.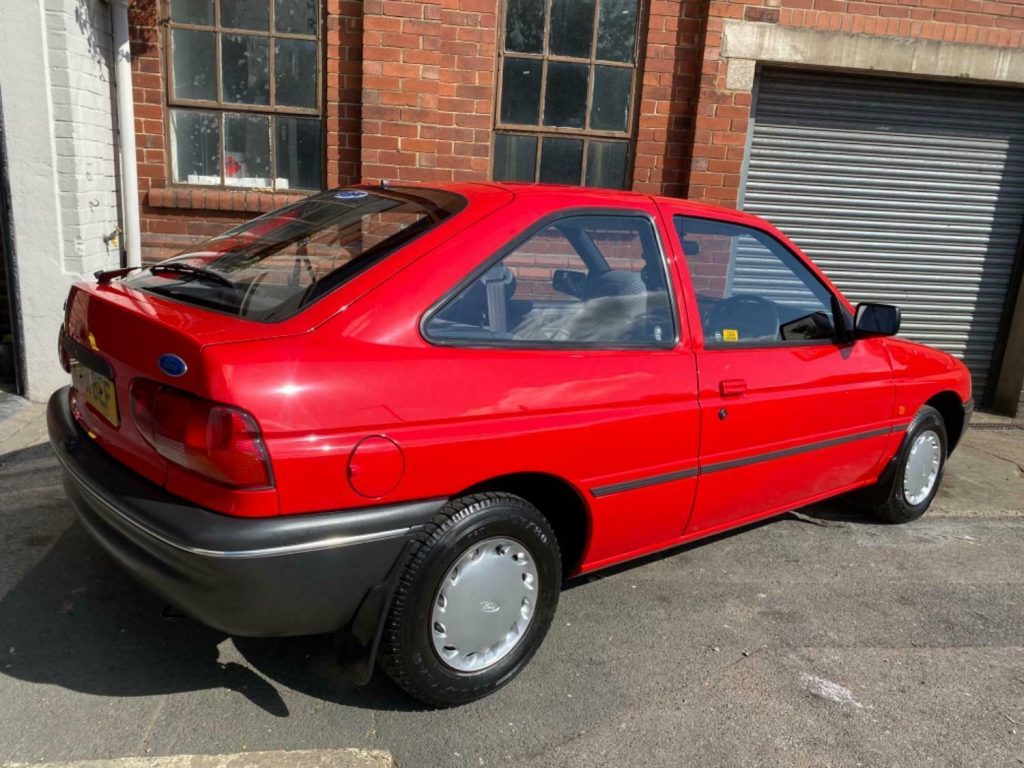 As is often the case with our Unexceptional Classifieds, this Escort is a real survivor of the period. For a car once found on every street, MkVs of all types are now vanishingly rare, so the fact a clattery old diesel has endured several rolls of the dice to end up on a forecourt 23,000 miles and 28 years later is quite a feat.
It's one of those legendary one-lady-owner cars, and said lady mustn't have been too interested in equipment, as this unbadged Escort is right from the bottom of the pile: unpainted bumpers, wheel trims, and plenty of button blanks. Ford fans will appreciate that base-model telltale of a graphic where the tachometer usually lives, with handily labelled idiot lights pointing to their respective locations on the car.
Opting for diesel wasn't necessarily a wise investment, given how few miles the car eventually covered, but it now makes the car even more unique among the CVHs, Zetas and other Escort powerplants that remain. The 1.8-litre Endura-D produced 59bhp in its day, so expect unhurried and probably quite clattery progress.
Up for sale in Ilkley, the price tag of £4995 seems robust, but given its rarity and condition, that's unlikely to deter anyone with their heart set on an Escort of this era. If you're one of them, make sure you bring this surprisingly handsome Escort along to the 2022 Festival of the Unexceptional.
Read more
Unexceptional Classifieds: Ford Sierra L
Magnus Walker explores Fast Ford Fever with an Escort Cossie
Little red devil: MST Mk2 review