For those of us locked down, temporarily deprived of the thrill of the ride, and with nothing much else to do, the TV series The Masked Singer provides some relative excitement when the moment comes to lift their showbiz lid and reveal the face of the voice.
And when a biker pulls up outside that cafe, petrol station or motorcycle dealership – at least in the days when we were allowed to – there's often that moment of anticipation: when the crash helmet comes off, what does the rider look like?
If his or her steed is something from two or many more decades gone by, then there's a fair bet it'll be somebody who looks somewhere north of 45 years old. At the very least.
How much is your car to insure? Find out in four easy steps.
Get a quote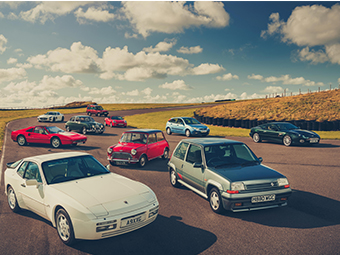 In the grand scheme of life in the 2020s, the average age of a classic motorcycle owner or enthusiast isn't a headline grabber. But for those of us to whom classic bikes and their longevity and legacy are important, there's a growing concern the digital generation just isn't interested in the real-life challenge and reward of old bikes, oil leaks, breakdowns, all-night online searches for That Last Bloody Part To Finish The Restoration – and the grin that breaks out when road, ride and revs all hit the sweet spot.
We biking dinosaurs will die out eventually. So who's going to pick up the baton, and, more importantly, how can the younger generation's interest in classics be piqued?
Enter two British twins, 27 years old, and with no apparent leaks or wiring problems. No, not reconstituted BSAs: they're Scott and Chris Linford from Dundee.
Explains Scott, an electrician: "I've been involved with the Scottish Classic Motorcycle Club (SCMC) and a few other classic clubs since I was 16 years old. And unfortunately I'm still the youngest club member in the SCMC and my local Vintage Japanese Motorcycle Club (VJMC) section too. No new 'young' blood has joined since, which is a shame. I fear for the future of classic bike clubs, if I'm honest. The younger enthusiasts are few and far between."
Meanwhile, down in Oxfordshire, 21-year-old William Fothergill, who has several running and partly-restored BSAs and is Area Co-ordinator for the BSA Bantam Club, is doing his bit to nudge the average owner age lower.
"I don't know anybody else my age who is into what I'd call classic bikes – by that I mean anything with a triangular sprung seat and girder forks – but my friends do like my bikes. Closest to a classic any of my friends have is my best friend who has a 1992 Yamaha XT225 Serow, but I've never considered plastic to be classic," said William, an aspiring railway engineer.
"I also like the idea of enacting the era from which my bikes come. I have a 1958 ex-GPO BSA Bantam D1, and have the clothing to match. I like the idea of getting the big coat and flying helmet for the right bike."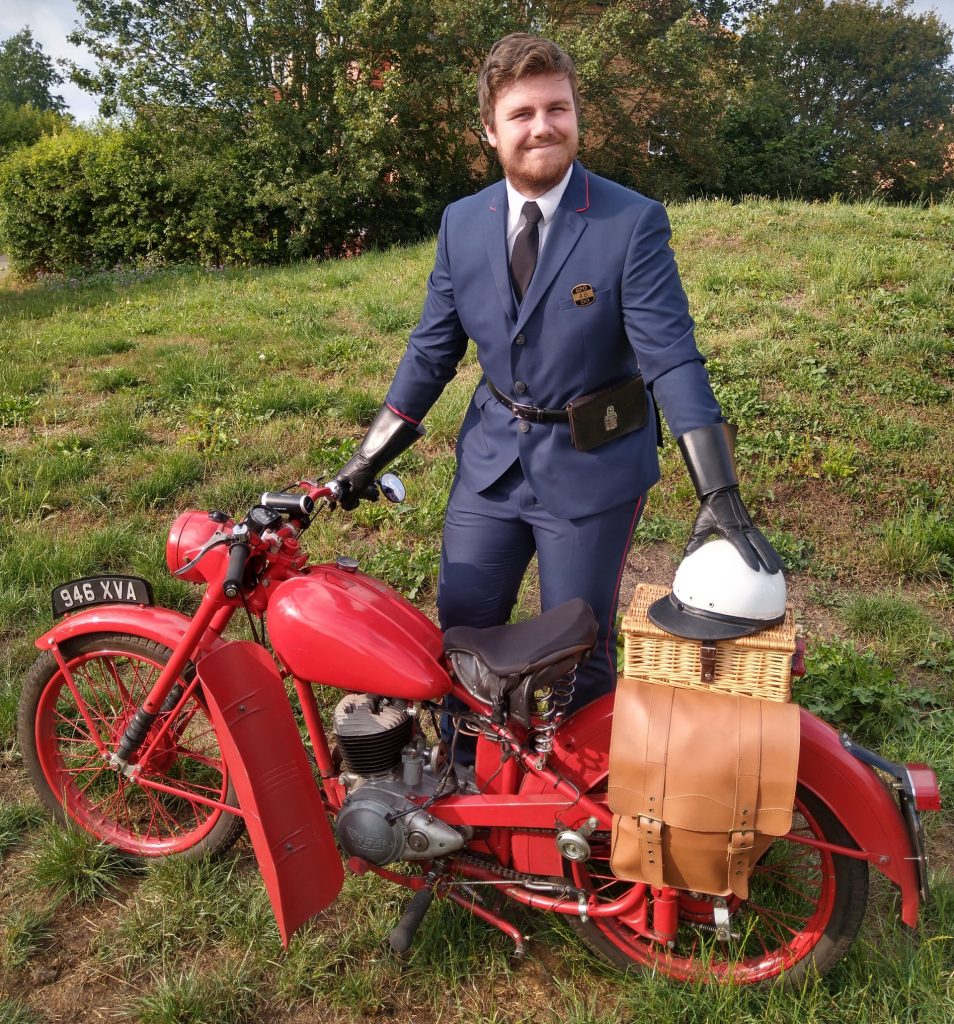 So, much as vinyl records – upon which Cliff Richard's 1961 hit "The Young Ones" was released – have made comebacks amongst the younger generations, and locked-down box-set addicts are discovering or rediscovering the likes of Rik Mayall and Ben Elton's anarchic 1980s sitcom of the same name, could there be a trigger point for younger bikers getting into, and on to, older bikes?
"Old bikes simply need to be promoted and made cool in the same way vinyl records, music cassettes and past decades' fashion have grabbed the imagination and attention of younger people," said psychologist Nick Petrovic, a multiple car and bike owner.
"But older bikes may be seen as less accessible to younger riders. From a licence perspective, it's much easier for many new riders to buy a bike from the dealer knowing it meets A1/A2 licence requirements.
"In terms of how you can encourage under-25s to develop interest in classic bikes; that's a very tricky and multifaceted thing to consider. Everyone will have their own reasons to like or not like something.
"Perhaps playing on the eco aspect of re-using something older, promoting a vintage vibe, tying in to retro-themed electronic trends may help, and promoting a positive social scene, post-Covid of course, and focusing on online exposure associating old bikes with cool people and lifestyles may help consolidate classic bikes in younger people's consciousness."
Scott and William got into classics via uncle and father respectively. The common element was engineering-related. Scott's uncle was a bike mechanic, and William's dad is a railway engineer.
From a young age, they were each surrounded by bikes being repaired and restored: William's first holiday, at aged two, was to the Isle of Man TT. He became classic conscious at around five, and was given a 1969 BSA B25 – for restoration – at 16.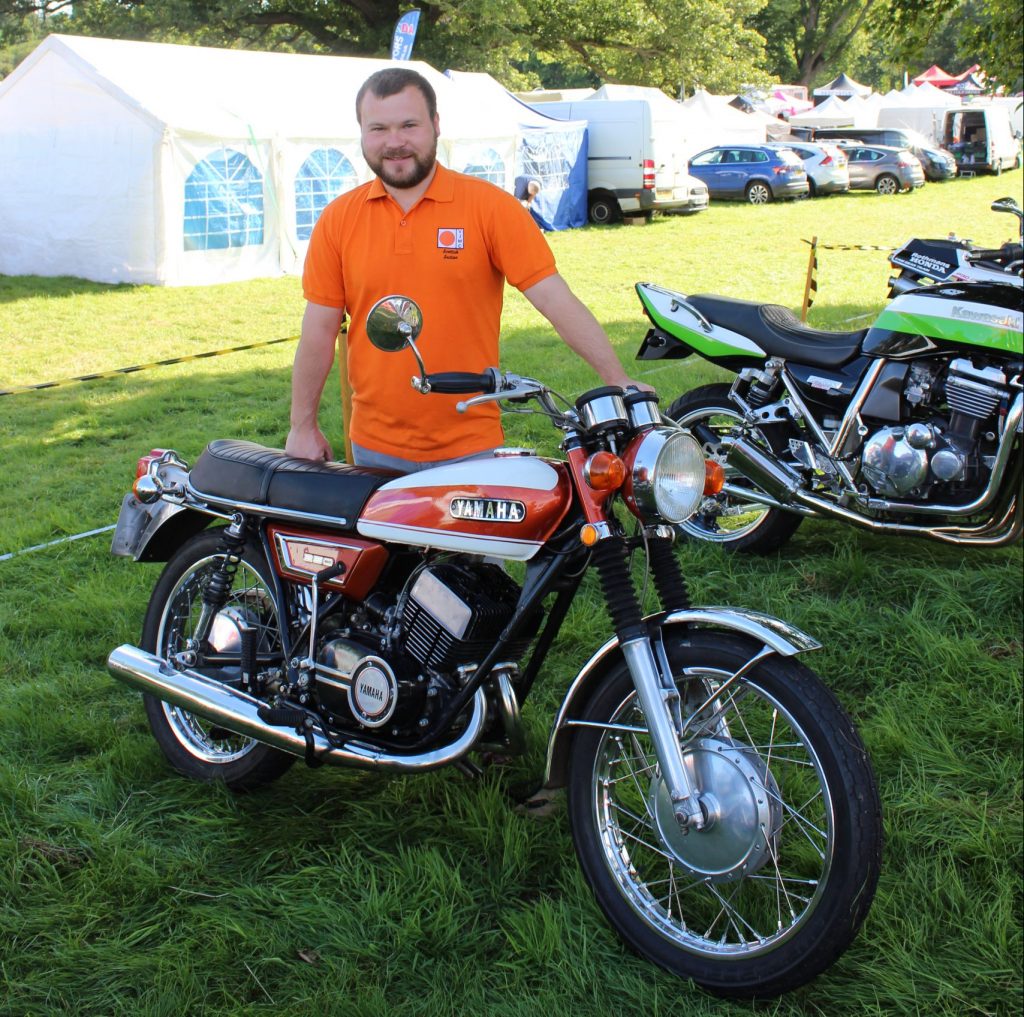 Scott was riding at 12, restoring bikes at 14, and has a concours Honda SS50 he restored from age 14 to nearly 17.
"I've had around 30 bikes. Right now I have two 1975 Honda SS50 sports mopeds, a 1970 Yamaha YDS7, 1975 Suzuki T500, 1985 Suzuki TS250X, 1959 Matchless G80 and a 1960 Matchless G3LS which is an ex-auxiliary fire service machine," he said.
"The Brits are a completely different experience to the Japanese bikes, but I love them both. Can't beat the sound of a Brit thumper on full chat. My regular rides are the YDS7 – on which I did the North Coast 500 – and the T500, which is a great relaxed bike for a long ride.
"It was tales of my uncle's '70s sports moped days that initially got me into classics though. He had a Yamaha FS1-E at 16. Not being restricted to 30mph was a big attraction. I lusted after a Fizzy, but even back in 2008 when I was 14 years old, prices at that time seemed high and I settled for the more sedate Honda SS50.
"My twin brother Chris started out on a Honda SS50 5-speed I found for him in the local paper. But he later moved on to modern bikes which I've never really been a fan of. My interest in bikes stops around the mid- to late-80s. He has since gone back to the older stuff after I got him into the two strokes; he bought an '88 Yamaha TDR250 which I ended up restoring for him, and he loves that.
"I suppose I live in the past. I possess some modern tech, but I don't have a modern car – I have a 1966 Hillman Minx."
William believes he was born in the right era: "I like the age in which I was born. I can, if I could, today buy a 100-year-old bike and run it."
And what does he aspire to? A Brough Superior.
So the future of classic bikes appears to be down to three-way challenge: being exposed to fixing them and getting hooked, waiting for young people to become older and nostalgic, or making them retro-cool – like fashion or vinyl.
Could genuinely classic bikes be the only things that haven't yet been discovered by retro fashion and lifestyle addicts?
We can be heroes: meet the classic bikers riding to the rescue during the pandemic