There was a time when, without being threatened with the removal of his driving licence, Jeremy Clarkson declared a Lexus to be the best car he'd ever driven.
Needless to say, it wasn't any old Lexus. It was the LFA, the Japanese car maker's answer to the earlier Porsche Carrera GT, and it was, by all accounts, a remarkable car from a company that had, until that moment, been best known for making sumptuous, fuss-free luxury saloon cars, like the original LS400.
How much is your car to insure? Find out in four easy steps.
Get a quote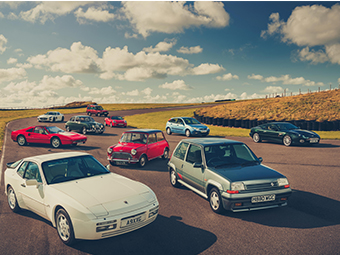 "If somebody were to offer me a choice of any car that had ever been made, ever, I would take a dark blue LFA. That's how much I love this thing," said Clarkson, on Top Gear, in 2012.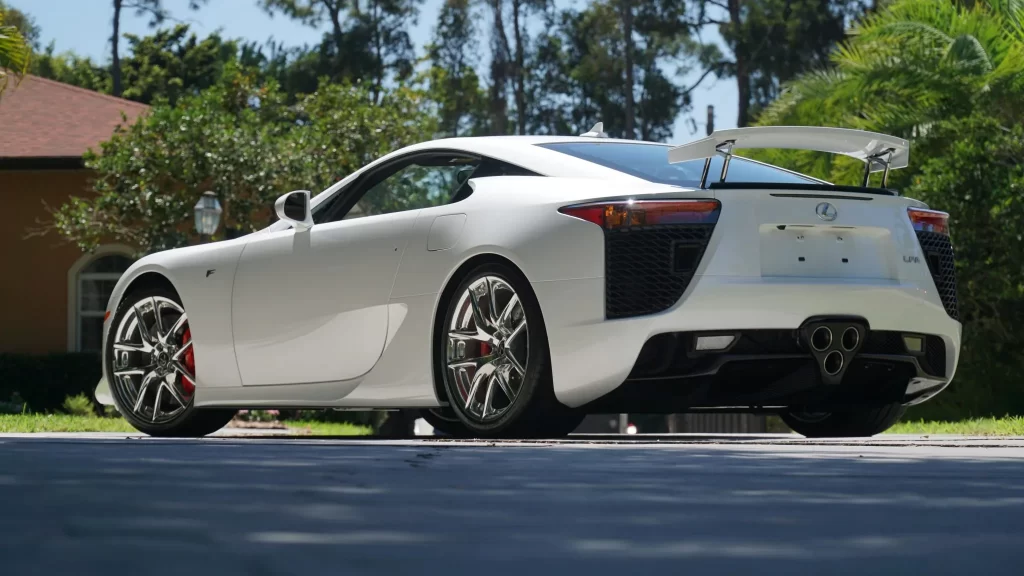 A little context. Reviewing the V10-powered LFA for The Sunday Times, Clarkson said, 'This is not a car that shouts or growls. It howls. Up there, on the moors, it sounded otherworldly. Like a werewolf that had put its foot in a gin trap.'
Summing up, he reckoned it's '…an intelligent car, built by intelligent people. In some ways it's raw and visceral; in others it's a lesson in common sense. Engine at the front, two seats in the middle and a boot you can use. And yet, despite this, there's a sense that you're in a real, full-on racer.'
That's some praise from the journalist who's driven most interesting cars – and some pretty dull ones too – and always tells it like it is.
So you can imagine how car enthusiasts, dealers and wealthy collectors will be watching with interest the sale of a 2012 Lexus LFA – with just 850 miles on the clock.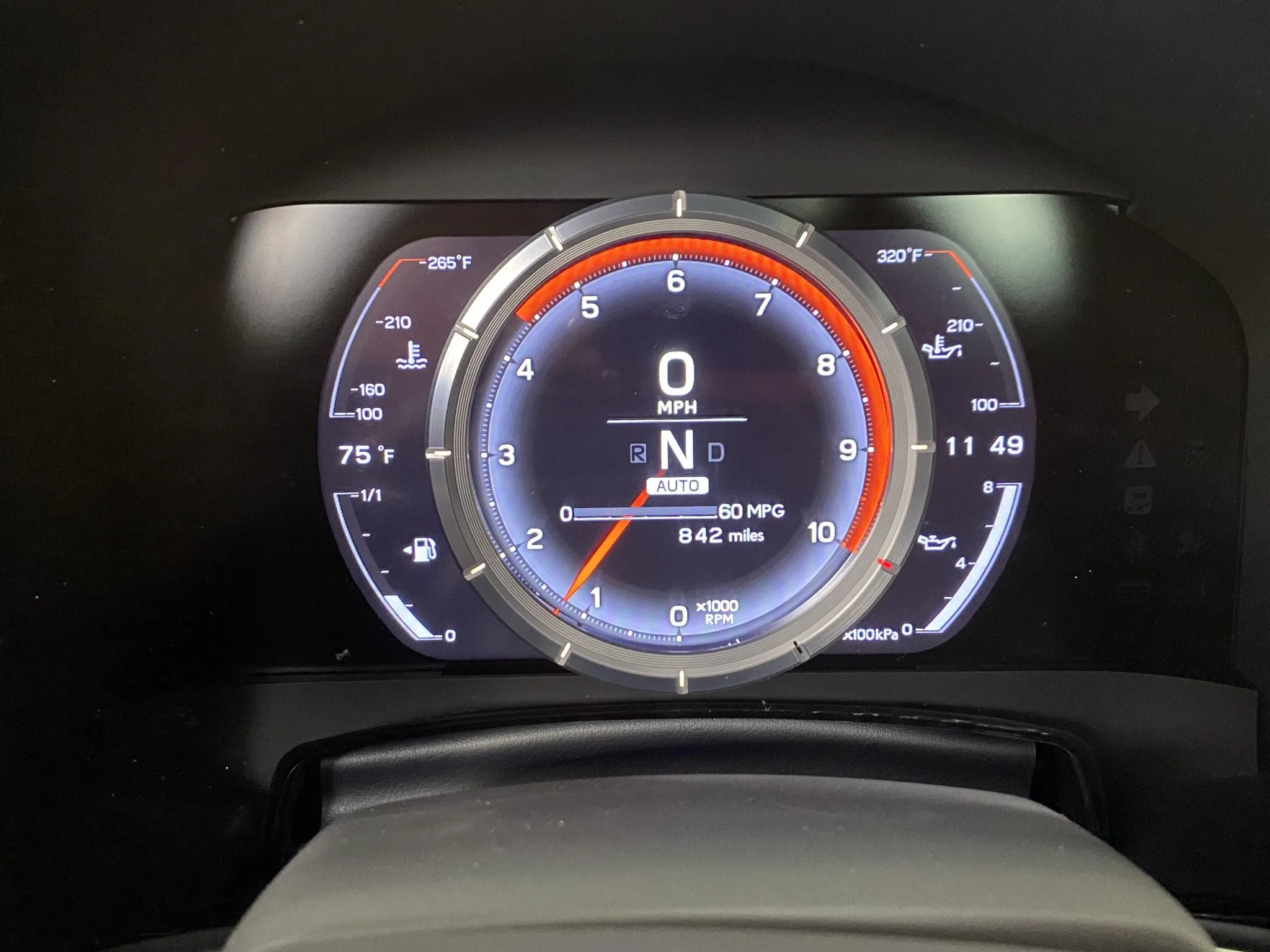 The white-painted LFA is rapidly racking up bids on auction site Bring A Trailer. The car is number 235 of 500 and, despite spending time in California, Arizona, Ohio and Florida it has covered less than 100 miles a year.
Finished in Starfire Pearl with a white leather interior, featuring red and black accents, it sits on 20-inch BBS alloys, behind which are red Brembo calipers and carbon-ceramic discs. The 4.8-litre V10 engine, developed in partnership with Yamaha, is barely run-in and, one would hope, has never been stretched to its epic 9,000 rpm redline to deliver the full 552 hp to the rear wheels. We suspect that the Aisin six-speed single-clutch automated sequential gearbox has never been asked to fire through its fastest 200 millisecond shifts and that the car's 3.7 second 0-62 mph time and 202 mph top speed have never been put to the test, either.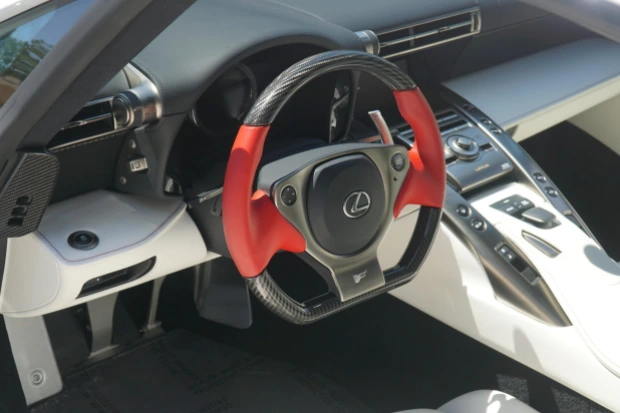 Is that a good thing? Only you can decide – each to their own, and all that. However, it will be fascinating to follow the sale of this rare supercar. Especially as, in America, there have been some big prices achieved for Japanese performance cars over the past year or so. Will this LFA set tongues wagging?
At the time of writing, it had reached $700,000 (£538,000). According to the Hagerty Valuation Guide, a #1 Concours Condition LFA, such as this almost-undriven example, is worth $988,000 right now, about £754,00 at current exchange rates. However, LFA prices have been rocketing in 2022 and it's likely to tip over the million-dollar mark.
Who knows. Perhaps one of those watching the sale will be a certain Jeremy Clarkson, momentarily distracted from lambing, ploughing, brewing beer and life on Diddly Squat farm…
Read more
The grandest of Grand Tours: Lexus LC500 Convertible review
Good news! Smash hit Clarkson's Farm confirmed for second series
Richard Hammond exclusive: 'From rolling cars to rolling the dice on The Smallest Cog, my biggest gamble yet'