There's a look. You'll be familiar with it. Spend any time talking to another car enthusiast about brawny old V8 engines and you'll have seen it. It begins with a slightly distant, wistful gaze, before the resigned shrug of acceptance and forlorn smile that comes with knowing the end is nigh, and then the inaudible but inescapable whirring of mental cogs while said enthusiast ponders how they might add such a car to their garage.
It's all depressingly fatalist, isn't it? You can't halt the tide of progress, so instead you cling onto the flotsam of V8s and jetsam of open-topped sports cars and ride the wave for as long as possible before being dragged under.
How much is your car to insure? Find out in four easy steps.
Get a quote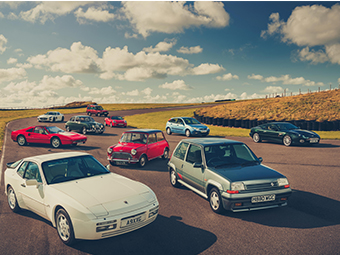 I daresay a few high-performance Lexus models will serve as buoyancy during this transitional period, and you can't blame people for gravitating towards them. The old IS F, the RC F and the Lexus LC 500, all powered by the same naturally-aspirated 5-litre V8, are stonking methods of transport, and the new IS500 offered in some markets looks like being similarly appealing.
But they may not be the best cars powered by that motor, because the car I've missed out is one that needs no fall-of-the-combustion-engine justifications for buying, because it is one of the great overlooked sports saloons of the previous decade: the Lexus GS F.
We need to rewind for a second, because Lexus took a bit of a run-up before unleashing a nominal BMW M5 competitor into the wild. It took four generations in fact, and a whole 24 years between the original GS making its 1991 debut and a true performance model arriving in 2015.
It wasn't through want of trying: I spoke to the brand's chief engineer emeritus, Yukihiko Yaguchi (also a lead engineer on the A80 generation Supra, among others), on the model's launch in Spain in 2015. He explained that the team had wanted to put together an F model as early as 2007, the same year in which the IS F made its debut.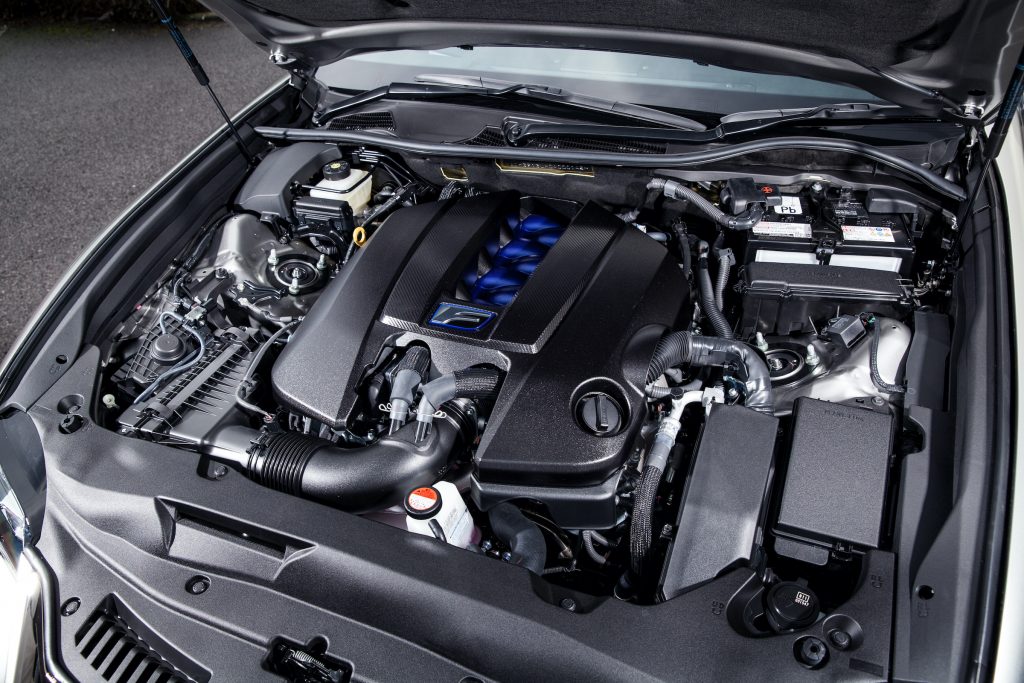 Inevitably, budget and market forces got in the way, and even today sporty Lexus seem slightly off-brand for a company whose products predominantly focus on wafting folks around with minimum stress, and using as little fuel as possible while doing so. To paraphrase the old saying, comfort, efficiency, excitement; pick two.
Yaguchi-san eventually got his wish, and in the nick of time too as the GS is no more, rationalised out of existence and replaced by its closest (but cheaper to produce) analogue, the front-wheel drive, Camry-based ES. And the team really did things properly, because here was a 5-series-sized sports saloon that weighed only 25kg more than the smaller RC F coupe. That still meant 1790kg, or three and a half Caterhams, but also 200kg less than the F10-generation M5 available at the time.
It also had less power than the BMW, the V8 making 471bhp and 391lb ft, but neither figure is exactly weak, and where the Lexus differed from every contemporary was in its delivery – creamy smooth and Lexus-silent at low revs, morphing into a strident bellow above 3000rpm as the 5-litre came on cam to deliver a note far more exciting and tuneful than its German equivalents. Elsewhere, Lexus used a clutch-based torque-vectoring differential and a button to relax the stability control, but also the slightly old-school (but indicative of confidence in the setup) use of passive dampers and iron rather than composite brakes.
You click with some cars more than others, and the Lexus and I really clicked. In the mountains surrounding Madrid it was intuitive in a way I've not experienced in many other sports saloons, save one: the E39 BMW M5. Every rival you'd care to mention punches harder out of corners, thanks to their turbochargers, but the linear delivery and instant throttle response of the 5-litre, and the relative lack of mass, gave the big GS a confidence-inspiring flow.
Both the steering and automatic gearchange were imperfect, but neither was a dealbreaker. And it really was a deal, too, at a notch under £70,000. An M5 or Mercedes E63 was only around £4000 more expensive at the time, but both spiralled by five-figure sums once you delved into the options (as most buyers would), while the GS F was a WYSIWYG deal.
On the chance you find one today, you're looking at half that, and since even standard GSs are relatively rare, there's little chance it'll be mistaken for an M-kitted diesel like the average F10 M5. Lexus's relative lack of image might even be seen as a benefit. Asked for a great car with a spectacular engine to hang onto until it is no longer possible to drive, I'd stumble over recommending recent M5s, E63s or Jag XFRs. But I could build you a pretty solid case for the Lexus GS F.
Also read
Future Classic: Bentley Continental GT
Future classic: Aston Martin V12 Vantage
The grandest of Grand Tours: Lexus LC500 Convertible review