Porsche is surging towards the electrification of its entire product range – with one key exception: the 911.
By the year 2030 the German sports car maker has pledged that 80 percent of its lineup will be fully-electric, however, according to Porsche's e-fuels team leader Karl Dums the rear-engined icon will escape. "We will produce the 911 as long as possible with a combustion engine," he told Reuters.
How much is your car to insure? Find out in four easy steps.
Get a quote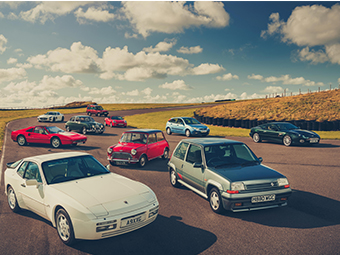 Porsche has invested heavily in e-fuels, with carbon-neutral petrol – produced in conjunction with Chilean energy firm HIG Global – already powering several of its racing programs. Porsche, alongside Ferrari, recently pushed European lawmakers into providing an exemption to allow ICE-powered cars to continue into the 2030s as long as they run on e-fuels and, if that gets ratified then the life of the car's character-defining flat-six in the 911 would be extended.
While the 911's main motive power will – for the foreseeable future at least – be from combustion, the next generation is expected to feature at least some electric accentuation when the Turbo S hybrid is launched in 2024.
As for the rest of Porsche's plans, an all-electric Macan SUV will be on sale in 2024, followed by the 718 (Boxster and Cayman) and the company's best-seller, the Cayenne.
As it gears up for this rapid expansion the company has also announced that it will be building a network of Porsche Charging Lounges where owners can relax or work in luxurious surroundings, with drinks and snacks on offer, while their cars charge at speeds of up to 300kW on renewable energy. Germany, Austria and Switzerland will be the first to get these high-end charge stations, but other regions may well follow.