It's not often I nominate a brand new car in this spot. Usually a car's future classic potential becomes more visible with a little age and a few years off sale to allow its contribution to be assessed with a little hindsight and its position in the natural order of things to become apparent. But just occasionally, it's pretty obvious from the off. And this is one of those cases.
Now, when the talk is of future classics in general and the eligibility or otherwise of a Porsche 911, it would be too easy by far simply to nominate a GT3 RS or some other slice of automotive esoterica from the 911 stable. But that would be a trifle obvious and perhaps a little less interesting as a result. So in fact I'm going to the completely other end of the range and suggesting one of the cheaper models from the current range: the 911 Carrera T.
How much is your car to insure? Find out in four easy steps.
Get a quote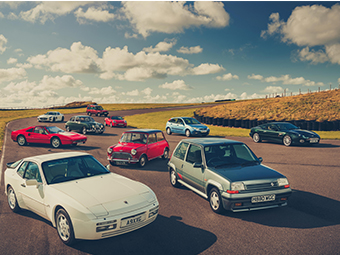 For those of you not completely au fait with the dizzying number of 911 variants, the 'T' is meant to be the slightly more sporting yet still (relatively) affordable one. This is at stark variance to the original 911T of the 1960s which was merely a detuned bottom of the range model with all its good bits removed – fifth gear, anti-roll bars, crankshaft counterweights, alloy pistons, internal brake ventilation and so on – for customers who couldn't afford the real deal.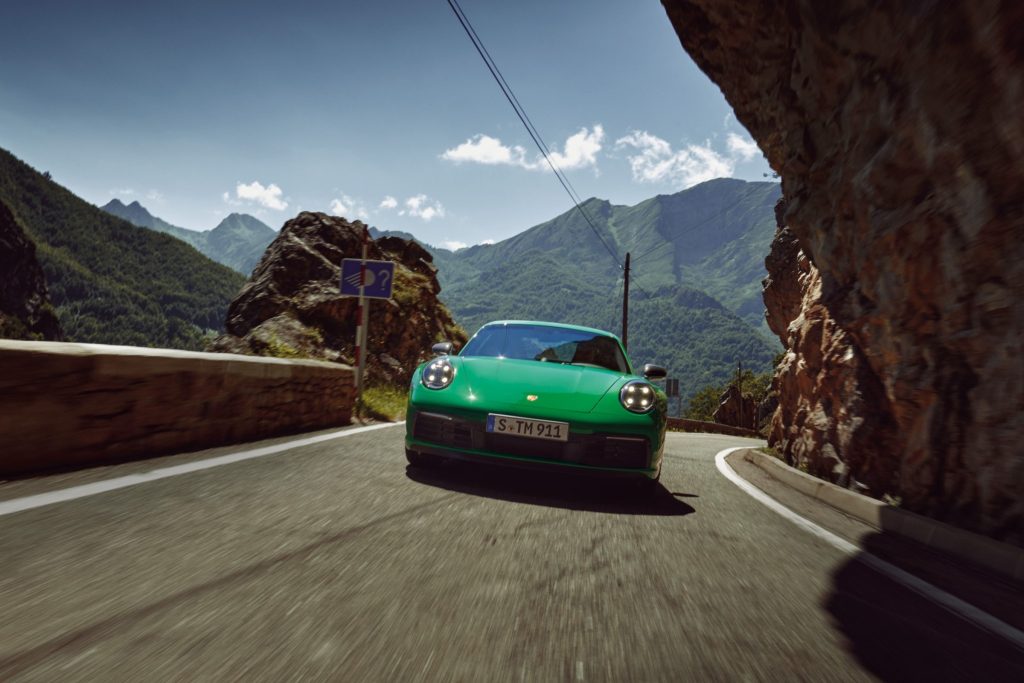 The modern 911 Carrera T made its debut in 2017 as a run out special for the previous '991' generation of 911 before it was replaced by the current 992 series. And that 'T' was pleasant enough but, looks aside, was nothing you could not have created from ticking the right boxes on the options list. However when Porsche launched the 992 it did so without making a manual gearbox even an option on the base Carrera model. If you wanted three pedals in your footwell, you had to buy a Carrera S. It seemed strange at the time, but now we know why: Porsche was saving it up for the Carrera T.
So what we have here is a 911 with the standard Carrera engine, but also a seven speed manual gearbox. But that is not all by any means. The specification also adds active damping, sports suspension, sports exhaust, a limited slip differential and thin glass while removing a load of sound deadening and the rear seats (which can be optioned back in FOC) to make this the lightest 911 this side of a GT3. Also four-wheel steering becomes an option (and a highly desirable one too), while it cannot be had on a normal Carrera for any amount of money.
It is entirely true (and perhaps a little cynical) that Porsche deliberately omitted the manual gearbox from the standard Carrera spec from the outset so it could give the 'T' a USP, but when the result is a car as good as this, it's not hard to find forgiveness.
What's so great about it? It's something that 911 bores like me have banged on about for decades. So often when the subject is the world's greatest sports car, the best versions are among the simplest and least unaffordable, just nicely specified with a small number of choice upgrades to really bring out the best in it.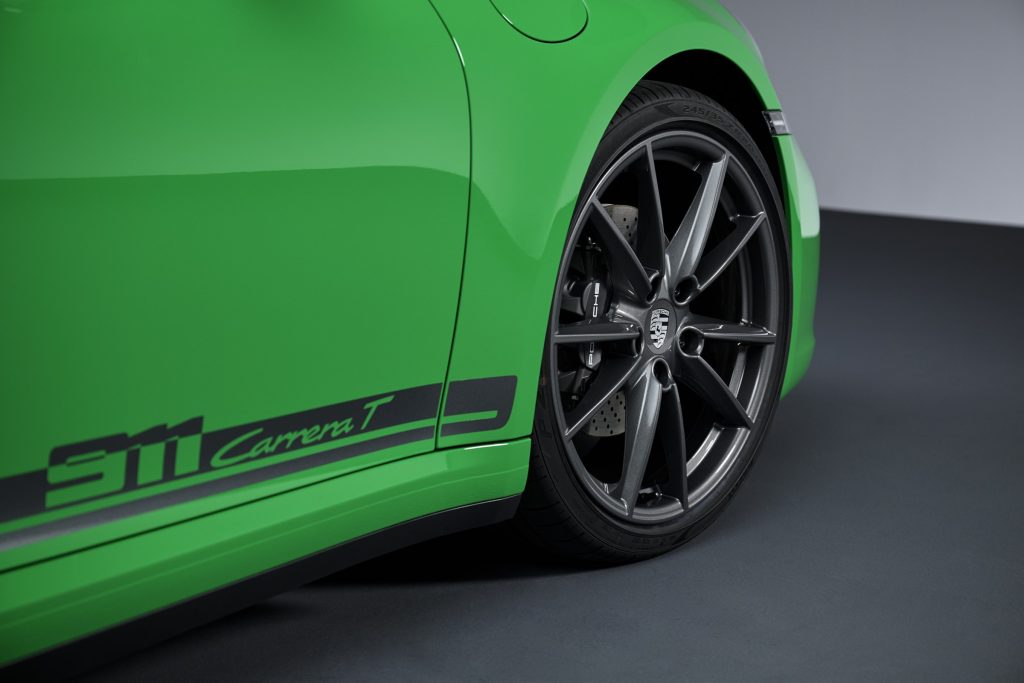 Which is precisely what we have here. And you feel the benefits at once. The car is almost a quarter of a tonne lighter than certain other 911s, conferring a feel and agility you cannot synthesise. Because the engine is not required to produce much turbo boost, it can flatten out its torque curve over a wider area, so while it might not ultimately kick as hard as some of its stablemates, its performance potential is easier to access. And there's less turbo lag too, which means better throttle response. With the sports exhaust it sounds brilliant too.
But even this does not readily explain why the Carrera T is such a joy to drive; the answer to that lies in another quirk more commonly seen in the 911 than any other model of car of which I am aware: somehow this new standard specification, together with the optional four wheel steering just come together to create something that gels extraordinarily well, like a chef taking some high quality but otherwise unremarkable ingredients and combining them in a way and into a form that puts magic on your plate.
For however good it looks on paper, in reality the 911 Carrera T is better still, to the point that leaves you wondering why on earth you'd spend any more any other 911 until you reach the realm of the specialist versions like the GT3. The Carrera T really is that good, and as sure fire a future classic as you'll find among the 'normal' 911s on sale today.
Check out the Hagerty Media homepage for daily news, features, interviews and buying guides, or better still, bookmark it.