Perhaps the outrageously popular Clarkson's Farm series on Amazon was the tipping point. Farming is rarely in the public eye – unless something goes wrong – but it can't be merely coincidence that the BBC, once the home of Jeremy Clarkson, has now announced a farming-related TV show that will be turbocharged by tractor racing.
To herald the return of its BBC Three network, the public broadcaster is launching The Fast and the Farmer(ish). It is not a farming show in the traditional sense, be that the somewhat genteel nature of Countryfile. Instead the show pitches teams from around the country against each other in… well, tractor races.
How much is your car to insure? Find out in four easy steps.
Get a quote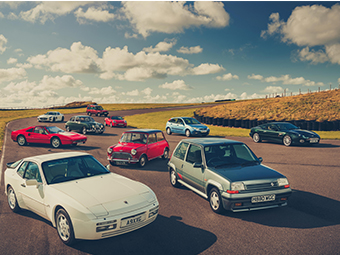 It doesn't sound like there'll be much ploughing, drilling or harvesting going on – think Total Wipeout for tractors and you're probably about right, with the BBC promising challenges like obstacle courses, ten-pin tractor bowling and good old-fashioned head-to-heads.
The show will be presented by Tom Pemberton, a young farmer who has managed to amass more than 400,000 YouTube subscribers through vlogging his day-to-day exploits over the last five years.
A seven-episode run is scheduled, with teams from across England, Wales, Northern Ireland and Scotland. Competition will take place in a tournament style with heats, semi-finals and a grand final.
There's a risk the show will appear somewhat half-hearted next to the surprising depth of Clarkson's Farm – which has proven popular within the farming community as well as with the wider public, thanks to its depiction of some of the stark realities of farming.
If you're looking for tractors quicker even than Clarkson's needlessly large Lamborghini though, this might be a series worth watching when it airs on Wednesday, 9th February.
Read more
Good news! Smash hit Clarkson's Farm confirmed for second series
The Grand Tour returns with a distinctly French theme
Don't buy a car to make money – buy one to make memories