Coupé, or Spider? Like an optometrist asking you to choose between two very similar lenses, deciding between the closed-roof and new open-topped version of the Ferrari Roma two-plus-two might be tricky for some.
Less tricky will be deciding between the Roma Spider and the Ferrari Portofino M, since the former will soon replace the latter as the brand's entry-level convertible. Not that any Ferrari is really entry-level, but with the F8 Spider starting at £225,000 and the tin-top Roma currently around £172,000, it's clear where the new Spider will sit in the lineup.
How much is your car to insure? Find out in four easy steps.
Get a quote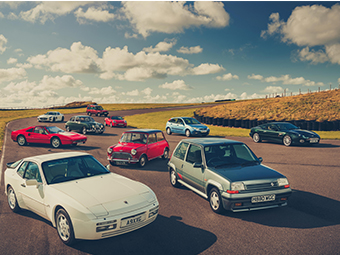 The new soft top, retractable in 13.5 seconds, keeps the Roma's power-to-weight ratio competitive, its 612bhp, twin-turbocharged 3.9-litre V8 probably not struggling too much with a 1556kg dry weight (make that mid-1600s with fluids), or only 84kg heavier than the coupé. Ferrari quotes 0-62mph in 3.4 seconds, and a top speed "greater than 320km/h" – so somewhere in the region of 200mph.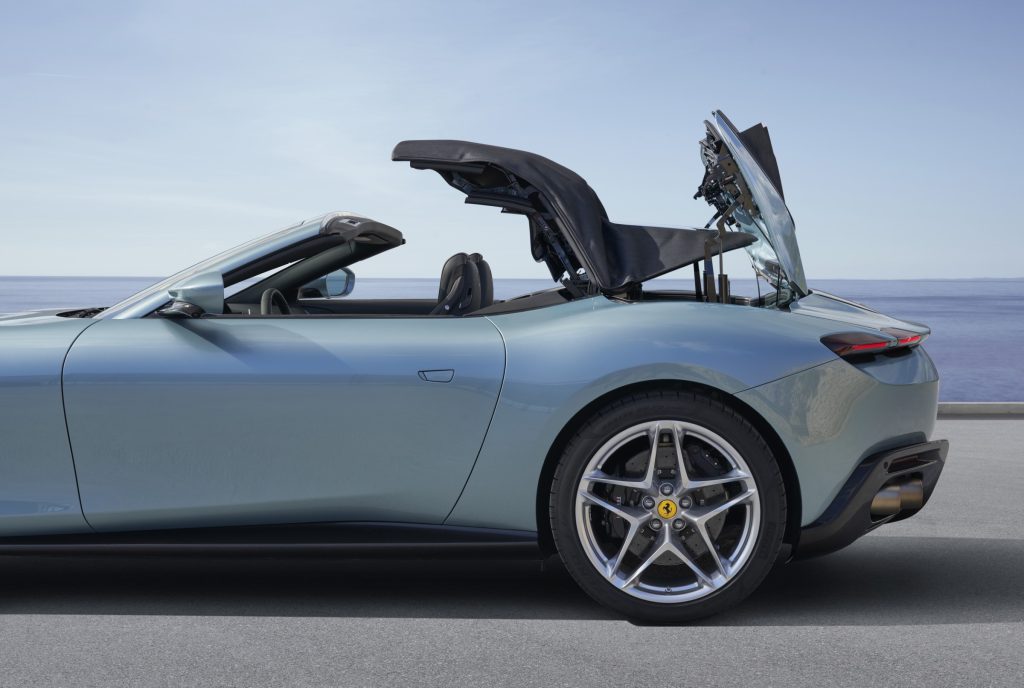 It probably gets a bit blustery at that speed, even with a new wind deflector integrated into the rear seat backrest – yep, it's still a plus-two – but Ferrari's engineers have worked to reduce the soft-top's impact on the car's aerodynamics and drag. It features a redesigned active spoiler at the rear, with three positions calibrated to the Spider's new aero profile top-down, while there's also an element on the windscreen header rail to create a bubble of calmer air inside the car.
Dynamically the car should be similar too, extra weight or not. New sills are appropriately strengthened to maintain the Roma's rigidity, and the Spider retains Ferrari's Side Slip Control system – version 6.0 in this instance – which already works wonders for driver confidence (and deploying all that power) in every other Ferrari.
For all this tech, the Roma will sell as much on its styling as its powertrain or chassis. That fast-retracting soft-top (the first time Ferrari has returned to a fabric roof since the F430 Spider, and the first with its engine up front since the 365 GTS4) is offered in different fabric weaves, with one "technical" fabric even having an iridescent finish.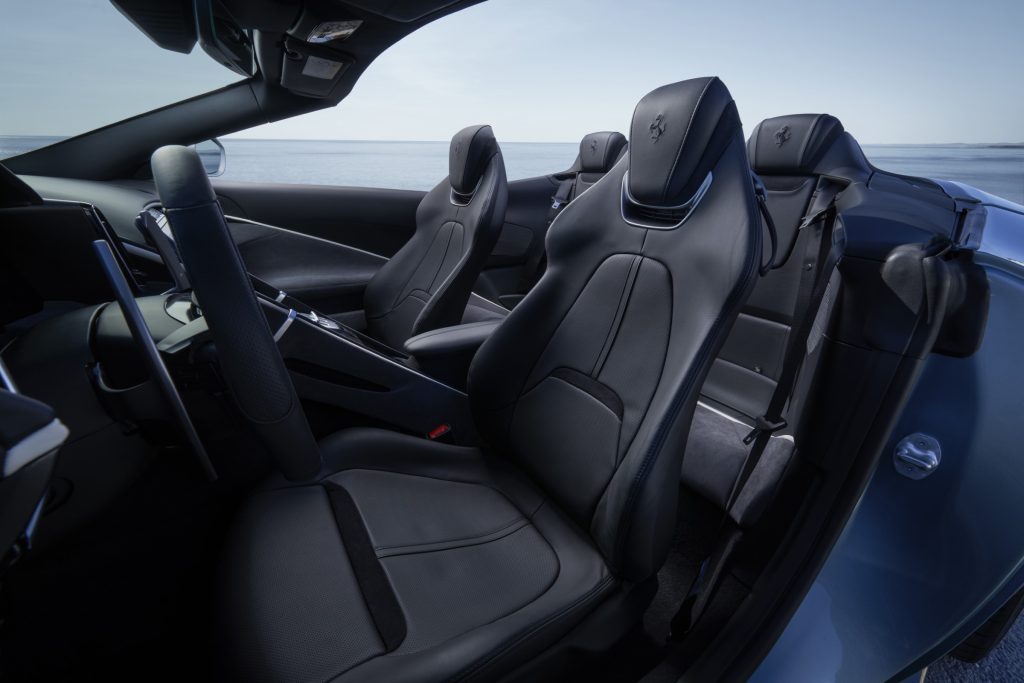 The compartment in which it stows is better viewed from some angles than others, at least in photographs. From front angles it's fairly well hidden, but like a Porsche 911 Cabriolet, it's rather bulky just behind the passenger compartment, and the filler panel on the boot lid looks less well integrated here than it is on the coupé, where it flows into the rear window. Still, there's a reasonable 255 litres of boot space, which Ferrari will help you fill with tailored luggage.
The rest is pure Roma, and with the top down there's a better view of that twin-cockpit cabin too. Ferrari's Tailor Made programme should give customers plenty of ways to swerve the usual red and tan combination. For a price, naturally.
And soft-tops sell. There's a reason the old California, Cali T, and more recently the Portofino and Portofino M existed, and it's the same reason Ferrari is now replacing them with the Roma Spider. Don't be too surprised if choosing between coupé and Spider is a lot easier than it looks.
Read more
2023 Ferrari Purosangue review: SUV or not, we like it
Our classics: 1983 Ferrari Mondial QV
10 classic four-seat Ferraris for sale – and three wildcards