With a base in California, the likes of former F1 World Champion Jenson Button behind it and Lotus lending engineering expertise, the ingredients for the new Radford Type 62-2 have seemed mouth-watering. Now another flavour of the mid-engined sports car has been mixed-in, after the reborn car company revealed the interior of the Type 62-2 coupé.
The cabin features lightweight materials, an exposed gear linkage and bespoke Bremont timepieces – just the thing for impressing friends when on a hot lap of Laguna Seca or indeed our very own helter-skelter circuit, Brands Hatch.
How much is your car to insure? Find out in four easy steps.
Get a quote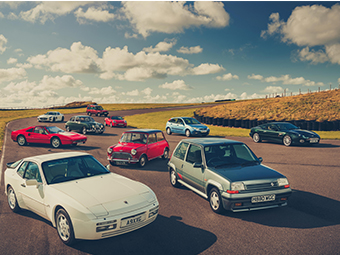 Shown here in John Player Special livery, with its predominantly black design decorated with gold accents, those colour schemes are carried across to the cabin, with black leather, carbonfibre trim and gold accents for the stitching and sports seats.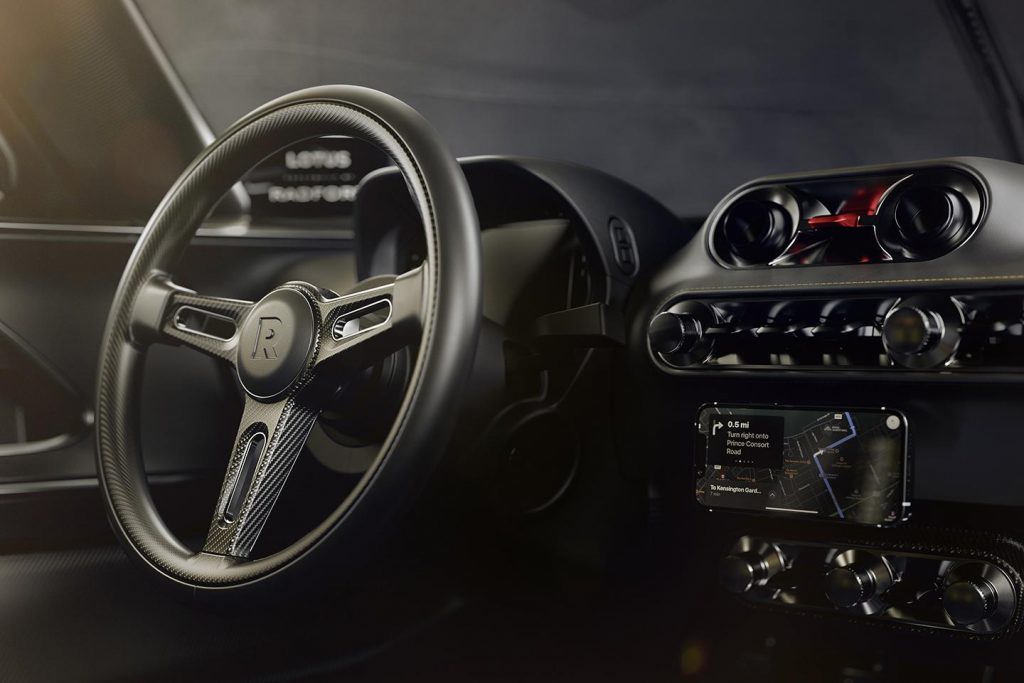 And what's this…? A steering wheel without a sea of buttons and haptic-feedback controls? Anyone would think that the steering wheel is only there for driving.
Such a statement, perhaps, speaks volumes about how the team behind Radford want to put the focus back on driving for driving's sake. While the Type 62-2 is said to be vaguely practical, with enough space for two people's luggage, the main entertainment will come through the fingertips, seat of the pants and ears.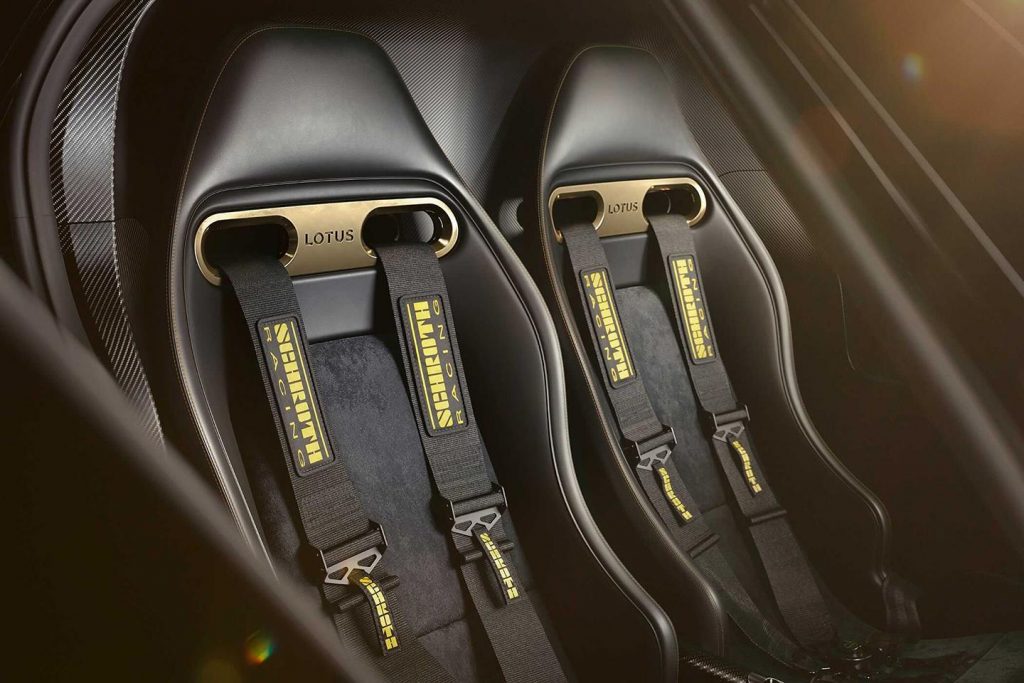 Behind the simple, carbon-fibre and leather-wrapped steering wheel is a six-inch digital driver's display screen, while screens at each end of the dashboard serve as wing mirrors, and the rear-view mirror has also been replaced with a display and camera, to compensate for the lack of a rear windscreen.
It's nice to see handcrafted, physical switches – said to be customisable – controlling the car's major interior functions. And we're already rubbing our knees at the sight of the Lotus touches, such as the exposed gear linkage, while each model features a plaque with its build number (a total of 62 will be made). A wireless phone charger dock, five-speaker audio system, Bluetooth and wi-fi connectivity mean you're not entirely cut off from the outside world.
To power the V6 engine – which, by the way, will be offered in 430bhp, 500bhp or even 600bhp tune – a start button sits ahead of the gear lever.
As for the Bremont watches, one is a clock and the other a lap timer. Given the mouth-watering ingredients of the Type 62-2, which you can read all about here, we'd rather put the lap timer to good use, please…
Read more