On hearing the news that Steven Spielberg is set to direct a spin-off of cult classic movie, Bullitt, there's only one question on the minds of fans: how can you top one of the greatest car chase scenes of all time?
Bradley Cooper is set to star as San Francisco cop Frank Bullitt in a Spielberg-directed remake of the 1968 car-chase classic Bullitt. They've both got some big driving boots to fill, with Cooper taking over from King of Cool Steve McQueen, and Spielberg following Peter Yates in the director's chair.
How much is your car to insure? Find out in four easy steps.
Get a quote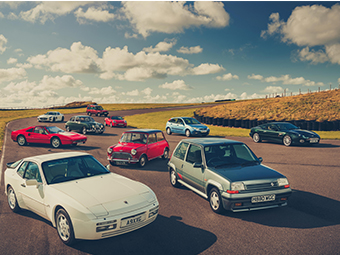 As for that question, there may not be the pressure to better the San Francisco-based car chase. According to Variety, instead of being a risky shot-for-shot reissue the new Bullitt will be a different story, scripted by Josh Singer who co-wrote Spielberg's The Post. The original film was a huge hit, generating $42 million in ticket sales on a $4 million budget and winning an Oscar for Best Film Editing (for the chase sequence we hope).
Much of the driving and stunts performed in Bullitt were done by McQueen, a keen motorbike racer who also competed in sports cars, even partnering with Peter Revson in the 1970 12 Hours of Sebring race, where they finished second. (McQueen, with a broken left foot in plaster following a fall from his bike, shared a Porsche 908/2 but couldn't hope to match the lap times Revson put in.) We can't imagine Cooper will take on any stunt driving duties in Spielberg's Bullitt spin-off – he might ride a Ducati and drive a Mercedes G Wagon, but he's no wannabe racer.
While Cooper and Spielberg are a promising pairing, what about the cars? A Shelby Mustang GT500 and a Charger Hellcat would be the obvious choices but if the eco-police are involved the new Bullitt could debut the first on-screen EV car chase with the Mustang Mach-E GT. Good luck to the sound effects team with that.
Check out the Hagerty Media homepage so you don't miss a single story, or better still, bookmark it.