Buy an old Land Rover and you're buying into decades of heritage and the down-to-earth, rufty-tufty image of someone who ventures out into the countryside to get stuff done. Sheep shearing maybe, or putting up a dry stone wall.
If that image isn't for you but the idea of an old Landie still appeals though, there's always the custom route. We've not seen anything like Falcon Design's Miami project before, which is rather more light hearted than most and would look right at home in front of the hotels on Ocean Drive.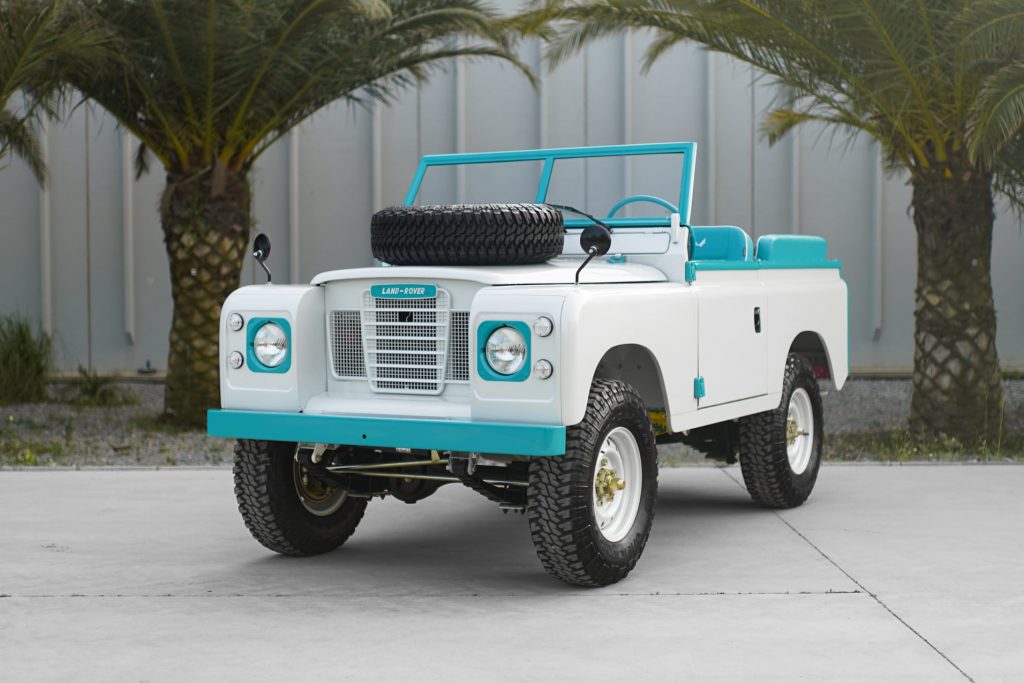 Oddly the project comes not from Florida but Munich. Falcon Design has been working on Series Land Rovers and Defenders for the past five years, restoring them with a view to improving their abilities and durability, but also turning out something a little more unique to demonstrate the company's scope.
The Miami project, based on an 88-inch Series III, is definitely that. Crisp mineral white metallic paintwork stands out on its own, and already suggests more of a beach life than a muddy lane. Contrasted with turquoise details, an interior fully retrimmed the same colour, and then hand-painted artwork on the car's frame, the aesthetics here are clearly just as important as any off-road chops.
It's all rather joyful. The frame details include images of palm trees, flamingos and pineapples, snow cones, coconuts and macaws, among other images. From the exterior they're nearly hidden, but the beauty of an old Landie is being able to stick your head under a wheelarch or clamber underneath the car, where the full extent is visible.
Some might grumble it's no longer suitable for green-laning or carting around bales of hay, but then there are plenty of those already and it's not like the numerous Series Landies and Defenders covered in diamond plate and LED lights do much of that either. And, frankly, this is a lot more interesting.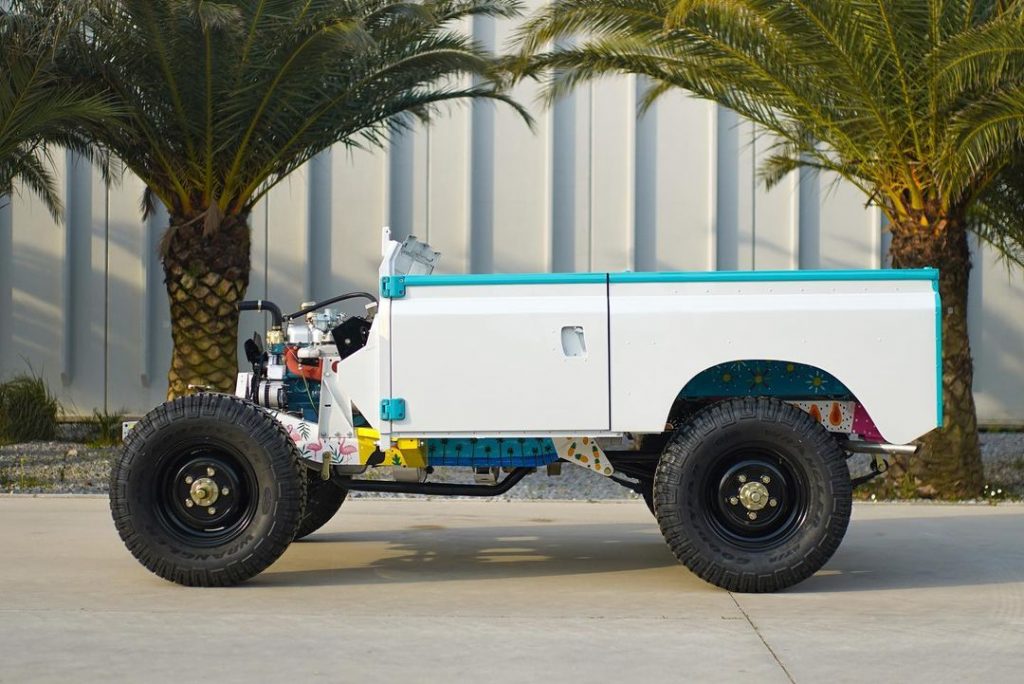 The one thing it doesn't have is a buyer, as the project was created in-house rather than being commissioned, but Falcon Design is inviting potentially interested parties to get in touch.
Also read
Surf 'n' turf Land Rover is as cool as they come
Oldest Land Rover Series II up for auction
Buying Guide: Land Rover Series 1 (1948-1958)