Pick just three icons of the British automotive scene and, while the debate could rage on for eternity, we'd humbly suggest you'd struggle to do better than Jaguar's E-type, the original Mini in its many guises, and of course the Land Rover.
A particularly special example of the latter is coming up for auction on March 26, as a car believed to be the earliest Land Rover Series II in existence is being offered for sale through Classic Car Auctions.
How much is your car to insure? Find out in four easy steps.
Get a quote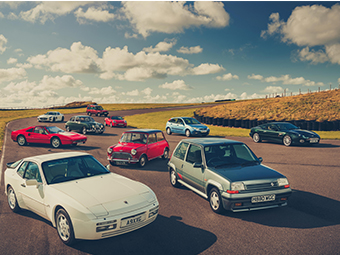 The 1958 Series II wears the chassis number 142-8-00002 – simplified, chassis number two, and according to the vendor the car was originally dispatched to the Engineering Department at Land Rover.
So early is this car in the Series II production run that it packs a prototype 2.25-litre engine, rather than the 2-litre of production models. There's also a one-off heater and an early brake servo setup (only fitted as standard to later models), while the original Birmingham registration number YOG 306 has been retained.
YOG 306 actually started off as a Bronze Green soft top but was later turned into a Station Wagon in its current sandy shade. A full restoration was undertaken in 2011, on a new galvanised chassis – with invoices for £12,500 in work – and since that date its mileage has been fully documented, and currently sits on 9560. It's covered just under 1000 miles per year since it was restored.
The listing notes a large history file too, as well as the all-important Heritage Certificate, a Series II owner's manual, and original promotional material.
The Landie carries an estimate of £18,000-£22,000, which puts it somewhere between the £16,000 of a condition 3 ("good") example and the £23,600 of a condition 2 ("excellent") car in the Hagerty Price Guide.
The final price will likely depend on the value bidders put against its early build number and prototype features, weighed against the non-original chassis, but importantly it's a usable classic that should draw plenty of attention at shows – and its unique features are sure to attract hardcore Landie collectors.