The 964-era Turbo is the latest Porsche 911 to be be reimagined by the specialists at Singer in California.
Inspiration for the DLS (Dynamic & Lightweight Study) Turbo comes from the Porsche 934/5 endurance racers which annihilated the opposition in the 1977 SCCA Trans American series. Porsche won six out of the eight rounds and sealed the championship, and, as a youngster, Singer founder Rob Dickinson was profoundly impacted by Porsche's performance.
How much is your car to insure? Find out in four easy steps.
Get a quote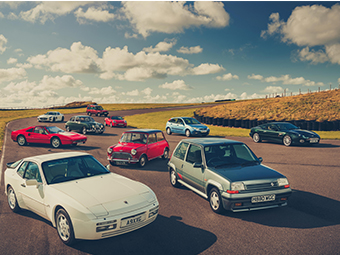 "I was 12 when my father's friend showed us his Super 8 film of the 1977 Watkins Glen 6 Hours," he says. "As the familiar face of a Porsche 911 morphed into impossibly boxed hips, gaping intakes, and a giant double-planed rear wing, I can still remember the shock and the realisation that this was the other life of the 911 – the racing car. Since Singer began, I've wanted to return to that moment, collaborate with our clients and celebrate that car – the 934/5."
Now Singer customers supplying a 1989-1994 Porsche 911 can have it transformed into a tribute to Dickinson's childhood hero. The process begins with all-new carbon fibre bodywork to cut weight and increase stiffness. Designed with the aid of computational fluid dynamics the new body also cuts a cleaner path through the air, with added intakes and NACA ducts optimizing cooling and turbocharger breathing.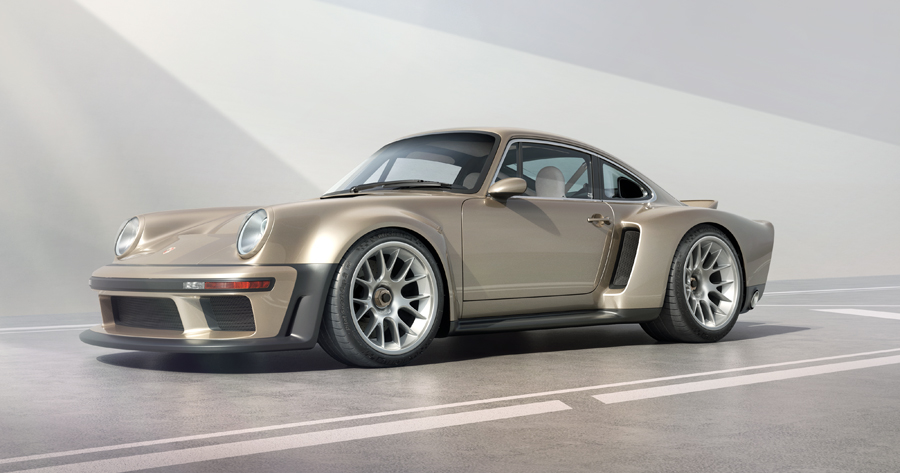 Two aero options are available: a road-centred version (above) with a small ducktail rear spoiler and drag-reducing front fascia, or a track-ready spec (top and below) with an adjustable high downforce rear wing and a ground-hugging front splitter. Either option is wildy wide and far more flamboyant than the company's DLS or Classics models.
The engine is completely stripped and rebuilt into the most powerful unit Singer has ever produced. Unlike the Williams Advanced Engineering-fettled DLS motor, the flat-six in the Turbo remains at 3.8 litres capacity, however, with four valves per cylinder, and twin turbochargers with electric wastegates and air-to-water intercooling it is boosted to 690bhp at 9,000 rpm.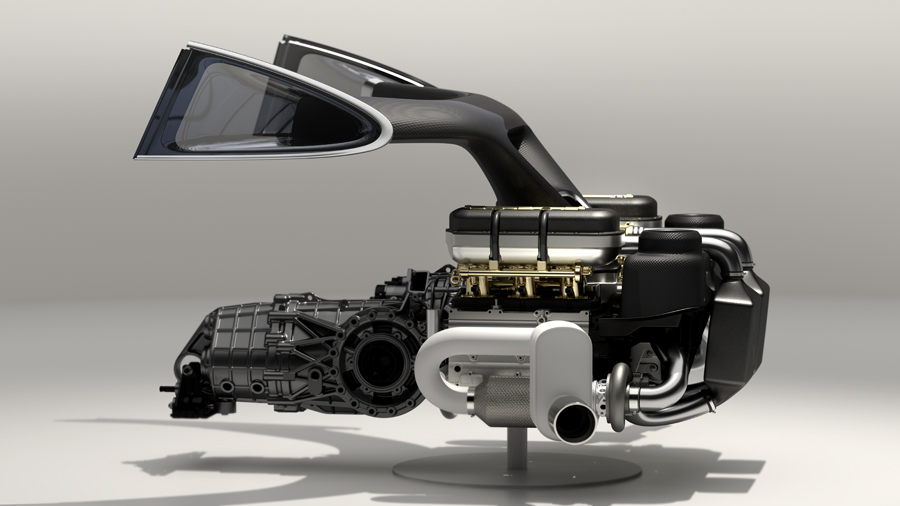 A six speed manual transmission is installed, there are carbon ceramic disc brakes at each corner, and forged centre-lock magnesium wheels wearing Michelin Pilot Sport Cup 2 or Cup 2R tyres. Customers can specify a track-focused suspension system with bespoke dampers and remote adjustment.
Like all Singers each DLS Turbo will be built in close collaboration with its owner, based on an almost unlimited choice of exterior and interior finishes.
As for price, well, if you need to ask, you can't afford it, but you can at least look at one at the Goodwood Festival of Speed.