The Stars and Stripes will be flying over Goodwood in September as the annual Revival classic car races are held in tribute to Carroll Shelby.
Shelby would have been 100 years-old in 2023 and the West Sussex circuit has been linked to the racer, carmaker and entrepreneur since the early days of his career. In 1959 Shelby won the RAC Tourist Trophy in an Aston Martin DBR1/300 which he shared with Jack Fairman and Stirling Moss. Shelby had just won Le Mans with Roy Salvadori in the same car and victory at Goodwood wrapped up the World Championship for Aston.
How much is your car to insure? Find out in four easy steps.
Get a quote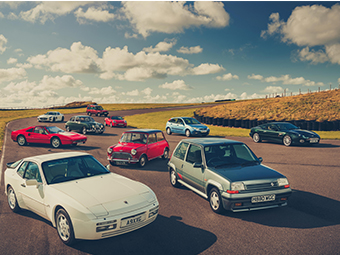 Born in Leesburg, Texas, in 1923, Shelby won the first road race he ever entered and went on to cap his career by winning the 1959 Le Mans 24 hour race for Aston Martin.
But it was what he did after he hung up his helmet for which he will be most remembered. Even in the early 1960s it was not a new idea to put an American V8 in a nimble European roadster. But it took someone with Shelby's charm to make it work. In this case, to convince one of the world's smallest car makers and one of the largest to cooperate with one another on what would become the legendary Shelby Cobra. And it happened in large part because Shelby was able to convince Ford that AC was committed to the idea and AC that Ford was committed to the idea long before it was, strictly speaking, true.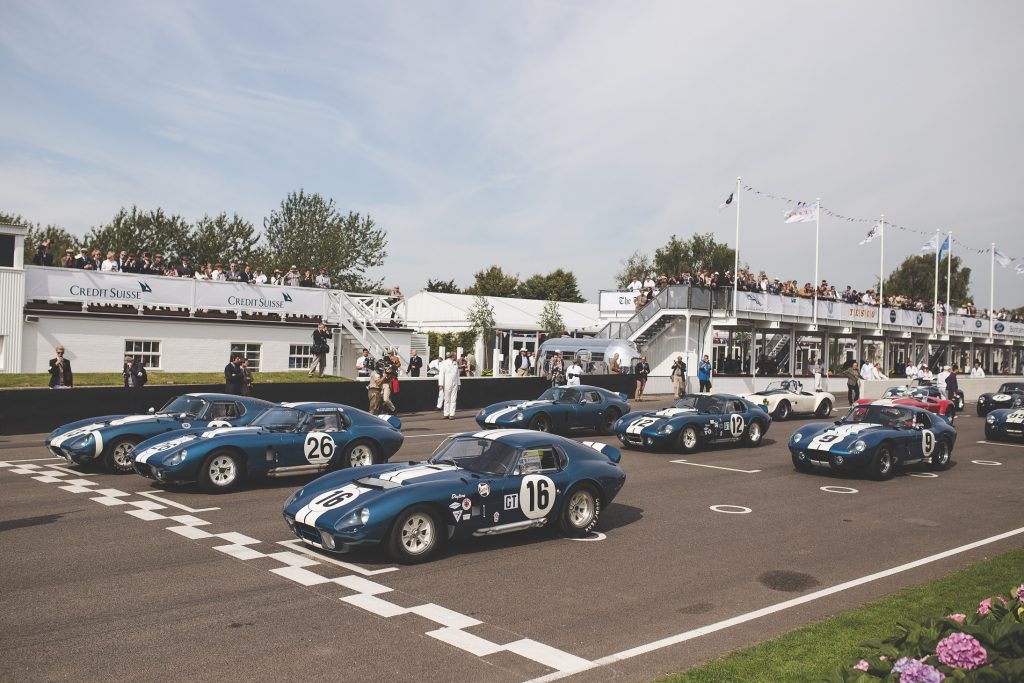 Once the Cobra was born, even greater successes followed. In 1965 the Cobras would go on to be the first American team to win the world championship for sports cars. That same year, at the behest of Ford's Lee Iacocca, the Texan debuted the Shelby Mustang. And in 1966 and 1967, Shelby played a key role in helping Ford's international racing program take a win at Le Mans.
Goodwood will honour Shelby with feature races and exhibits featuring cars he raced, including the MG TC he first campaigned in 1952, along with the cars he went on to design and develop.
"Goodwood held a very special place in my grandfather's heart," said Aaron Shelby, board member of Carroll Shelby International. "He competed there as a driver in an Aston Martin and returned to race at the Circuit with the Shelby American team cars during the 1960s. Carroll attended the Goodwood Revival with his Shelby Cobra Daytona Coupé, and as a Word War II aviator he especially admired the vintage warbird exhibit. We're honoured that the Duke of Richmond and his team have chosen to honour the 100th anniversary of Carroll's birthday this year. We look forward to a marvellous weekend at the Goodwood Revival."
Check out the Hagerty Media homepage for daily news, features, interviews and buying guides, or better still, bookmark it.