What do you do with a purpose-built commercial vehicle once it's outlived its purpose?
For Paris's fleet of Citroën U55 Cityrama coaches, commissioned in the 1950s, the scrapyard beckoned when their services were retired. Thought long lost and last seen stored safely indoors in 2008, a surviving U55 Cityrama built in 1959 is now set to be restored.
With a design inspired by the iconic Bateaux Mouches that toured the River Seine, the 50-seat, glass panelled Cityrama buses, built by Paris's oldest coachbuilder, Carrosserie Currus, offered unmatched views of Paris in eight languages – but a string of breakdowns (and a fire which burned a U55 to the ground) meant that they had to go.
Cityrama, a new and upstart tour operator, riding high on the publicity the buses created, plumped for a new fleet of Saviem coaches for the 1960/61 season, running the U55s alongside the new buses until the 1980s.
In one last hurrah for the U55, however, an example appeared in Louis Malle's 1960 film, Zazie dans le Métro, before they were sold on or broken up. Records vary as to how many Currus built; as few as three and as many ten may have existed.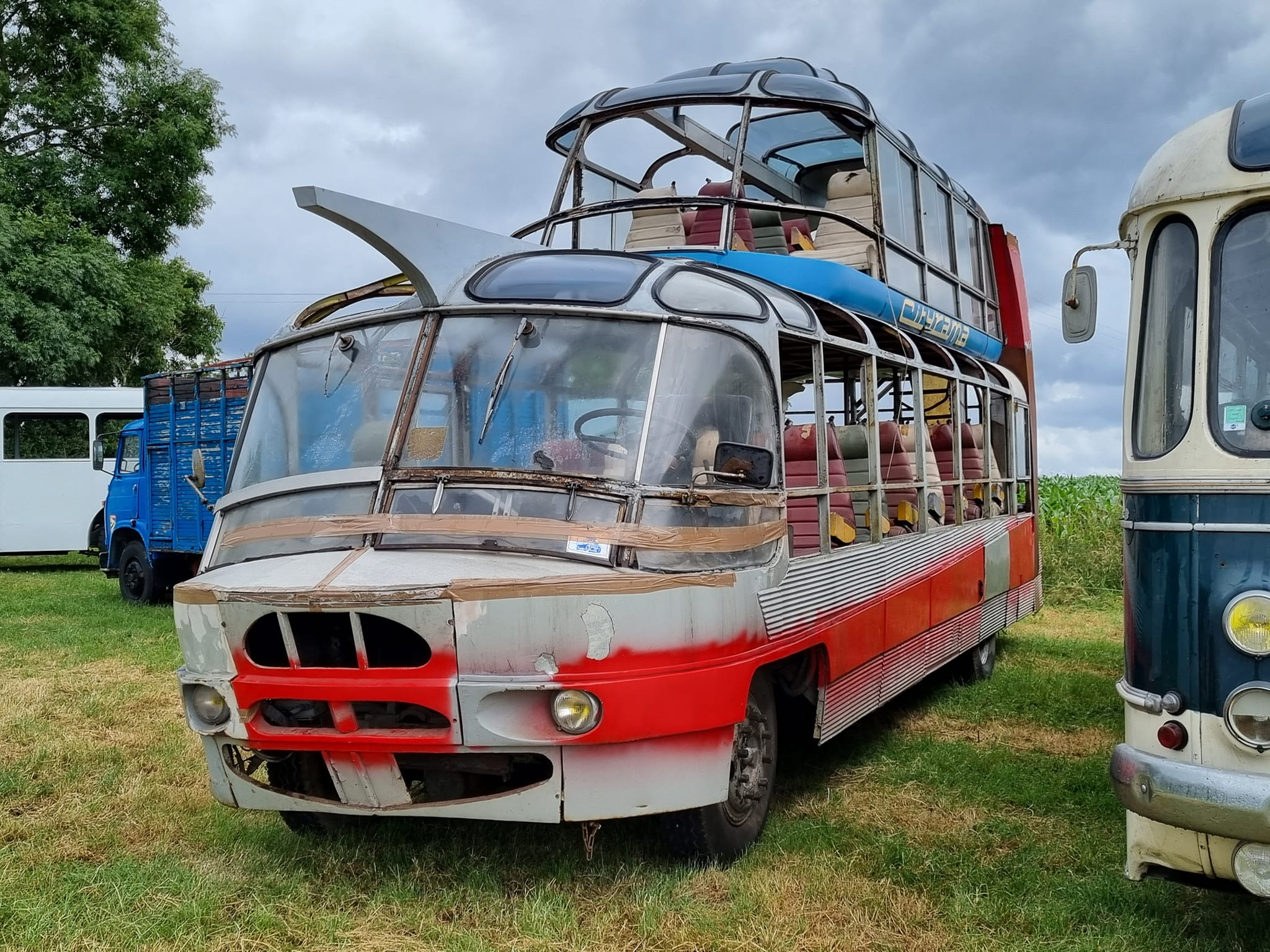 Faced with rebuilding the last known U55 Cityrama, heritage association, Fondatione de Patrimoine, has been drafted in to help pay for its restoration, supported by the Association Normande d'Anciens Utilitaires (ANAU, or Normandy Association of Former Utility Vehicles).
Owing to its unique construction (and advanced dilapidation), specialist Normandy Classic told newspaper L'Argus that it would take four years, 2000 hours of work, and 400,000 Euros (approximately £338,000) to return the bus to its former glory.
The price doesn't seem surprising when you see the work required. It will need to be completely stripped and sandblasted for a start, and the missing glass windows – enough that the Cityrama resembles a kind of rolling Crystal Palace – remade.
As a result they're welcoming donations, and you can contribute to the restoration pot here – fundraising efforts have already raised 18,000 Euros (approximately £15,200) of the 50,000 Euros needed to cover the initial round of work.
In June, travelogue channel, The Tim Traveller, shot the bus at a French commercial vehicle show in its first public appearance for decades, having run a retrospective on the U55 Cityrama legacy four months earlier.
The finished bus will be unveiled at the 2026 Rétromobile show in Paris and at that year's Le Mans Classic. We can't wait to see how it turns out.
Read more
The One That Got Away: Fuzz Townshend's double-decker bus
Freeze Frame: Routemaster changes London's roads forever
The sad story of a stranger's Citroën scrapping