If you've ever heard someone from North America say "Peugeot", you'll be aware that countries often have unique ways of pronouncing particular car brands.
The UK has long stood out for its pronunciation of Hyundai, but the Korean brand has now made it official: We've been doing it wrong.
How much is your car to insure? Find out in four easy steps.
Get a quote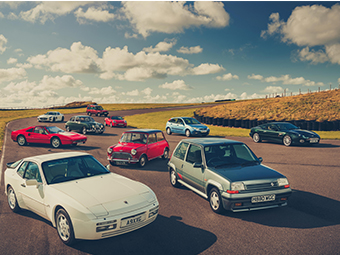 Well, not technically. Because just as car advertisements in the US genuinely urged local customers to pronounce Peugeot as "Poo-joe", the UK's three-syllable "Hy-un-dai" has long been the official pronunciation over here, incorrect or not.
Now though we're being urged to go with the more global "Hyun-day", accompanied by a TV ad amusingly poking fun at the old method, as people struggle to find their local Hyundai dealership as their sat-nav leads them to similar-sounding businesses.
We suspect it might take a little while for the new pronunciation to take hold – just ask Dacia how the official "Da-cha" line is going, compared to the more phonetic "Day-see-ah" – but as the brand's wares crawl ever higher up the sales charts, don't expect it to go away either.
Still, more of you are bringing Hyundais along to events like the Festival of the Unexceptional each year too, so perhaps the Pony, Elantra and Atoz owners out there can help spread the word. Or fans of the Hyundai Coupé pictured above.
Though given Hyundai spelled its Elantra-based two-door without the traditional accent over the "e", perhaps we've been saying that one incorrectly, too…
Read more
Unexceptional Classifieds: Hyundai S Coupe MVi
Hyundai built the modern-day Pony we didn't even know we wanted
Cars That Time Forgot: Kia Clarus