The Volkswagen Camper was launched as the Fifties rolled in, found itself being adopted by the free-roaming, free-lovin' flower power generation in the Sixties, and – like joss sticks and tie-die shirts – has endured against all odds, becoming a sought-after classic vehicle of our times. Now, 52 years on, its spiritual successor is here, in the shape of the new Volkswagen ID Buzz.
Volkswagen has teased us with revivals of that original Microbus more than once, and with the new, electrically-powered ID Buzz, has finally made good on its intentions. All memories of 2001's Microbus Concept and 2011's Bulli can now be cast aside. The ID Buzz is for real, arriving in Europe in the autumn, with order books opening in the UK in May and prices estimated to start at £50,000 for the passenger model and £40,000 for the van version.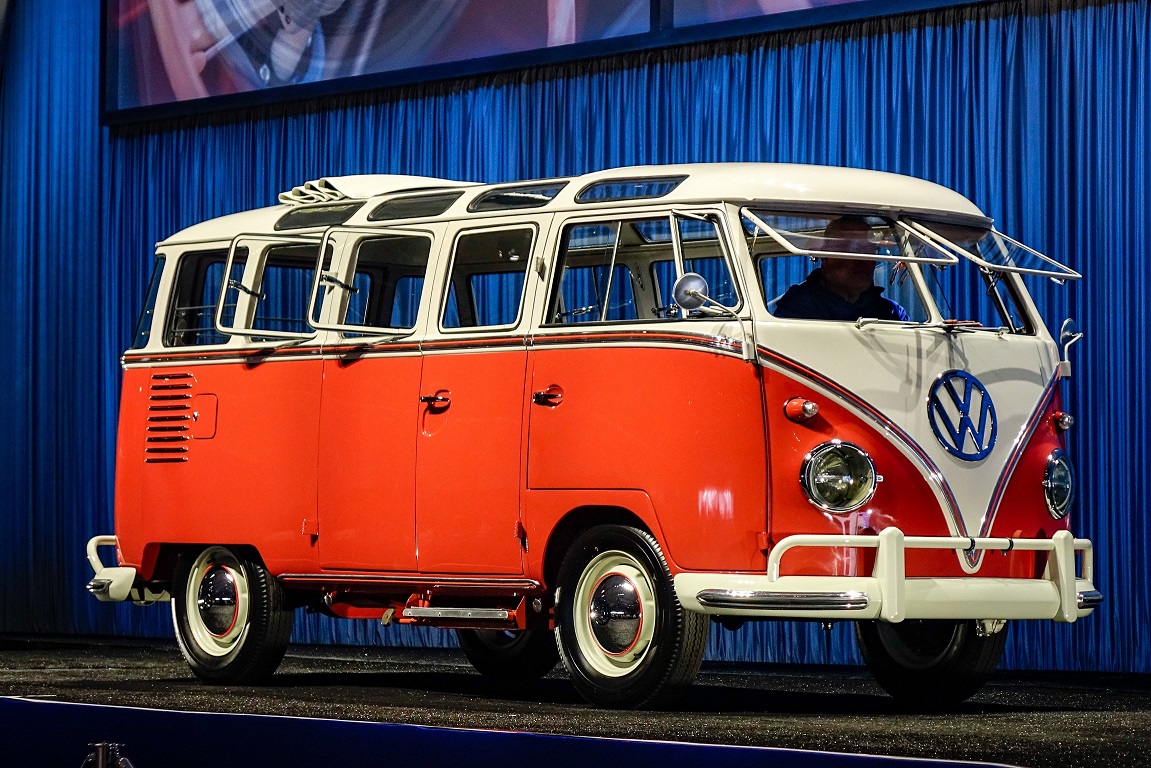 VW's first few ID models, the ID3 and ID4, had all the personality of a wet weekend in Wolfsburg. The ID Buzz is similar under the skin, but clothed in a shell that walks the careful tightrope between retro and modern, it appears jaunty enough to evoke memories of the original without compromising on the requirements of the modern day.
We'll get the obvious stuff out the way first: Yes, the ID tag means it's electric. This won't appeal to everyone, though with a 77kWh battery pack and a surprisingly slick drag coefficient of 0.285 (equal to many cars), an estimated range of around 250 miles (an official range isn't yet quoted) should suit plenty.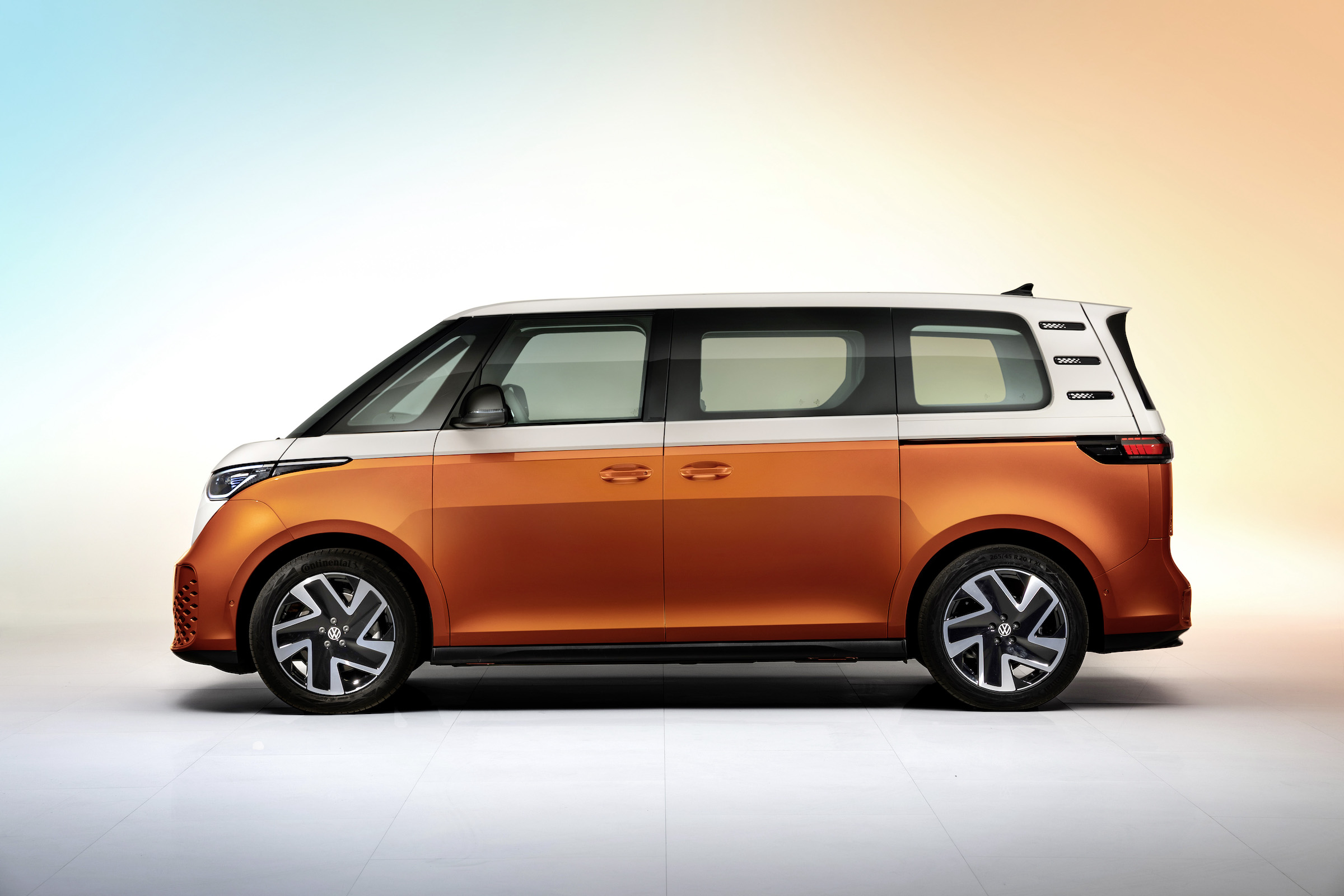 Charging should be straightforward enough too, with a 170kW on-board charger allowing a rapid charge from 5-80 per cent in around half an hour. The ID Buzz does give you the option of feeding power back into your house though, something that sounds increasingly reassuring these days.
As you can see, the styling is more or less a box with the edges rounded off, which is what you want from a vehicle designed with maximum interior volume in mind. VW's done the rounding-off bits well, we reckon, with a hint of that Microbus "vee" shape at the front marked out in two-tone. It's not clear whether single-tone paint schemes will be offered.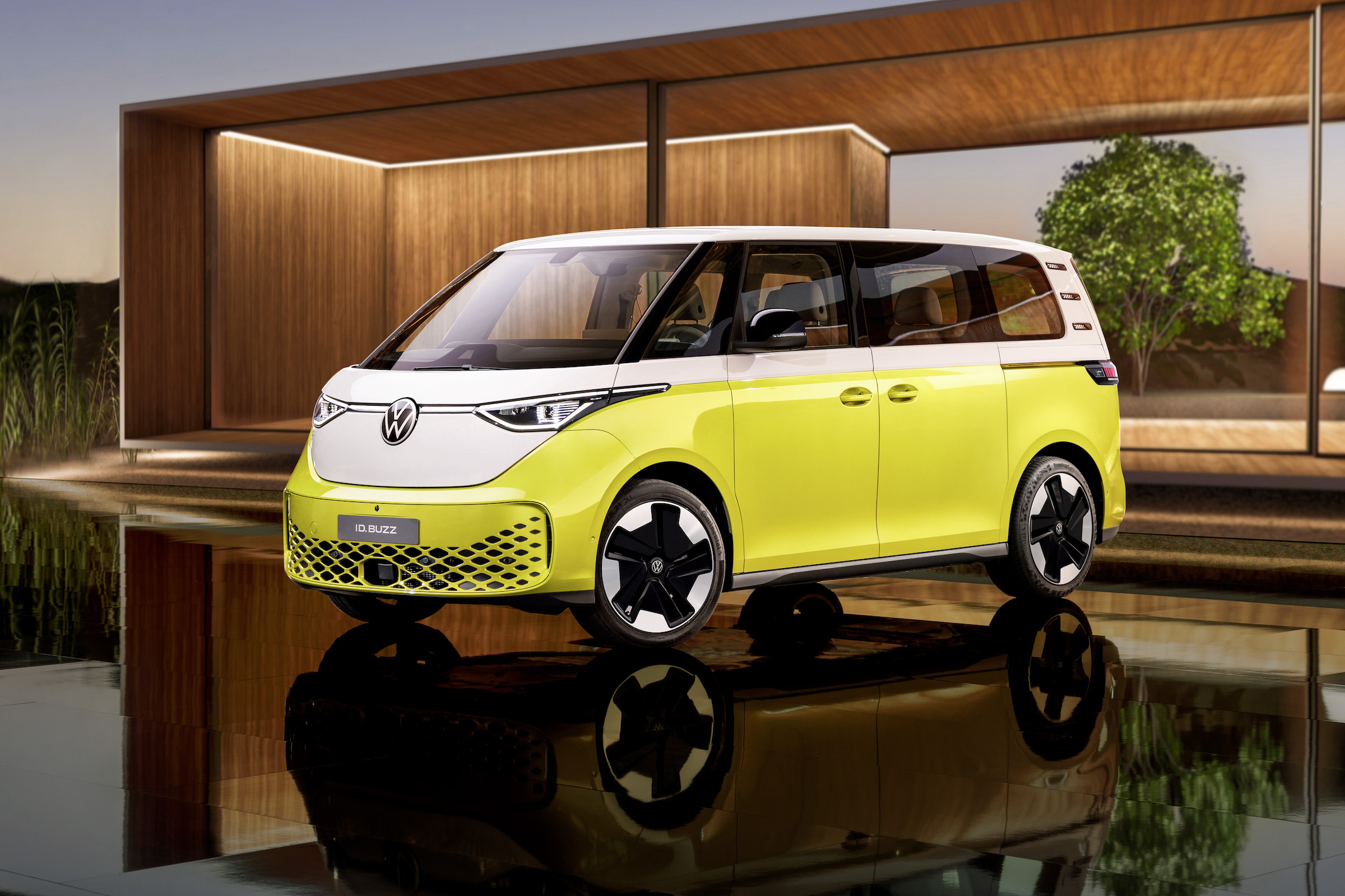 A lower grille hides all the grubby parts, like the forward-facing radar and the few cooling requirements an EV still needs. There's another interpretation of VW's full-width daytime running light bar at the front too, split by a VW badge that isn't quite on the scale of those original T2s, and might be harder for the Beastie Boys to prise off.
There's a lot of glass, which is good, and sliding rear passenger doors, which is also good. The rear door is a tailgate, but while the bus is rear-drive like those originals, the compact electric drivetrain means that tailgate is full-height rather than just a small door above an engine compartment.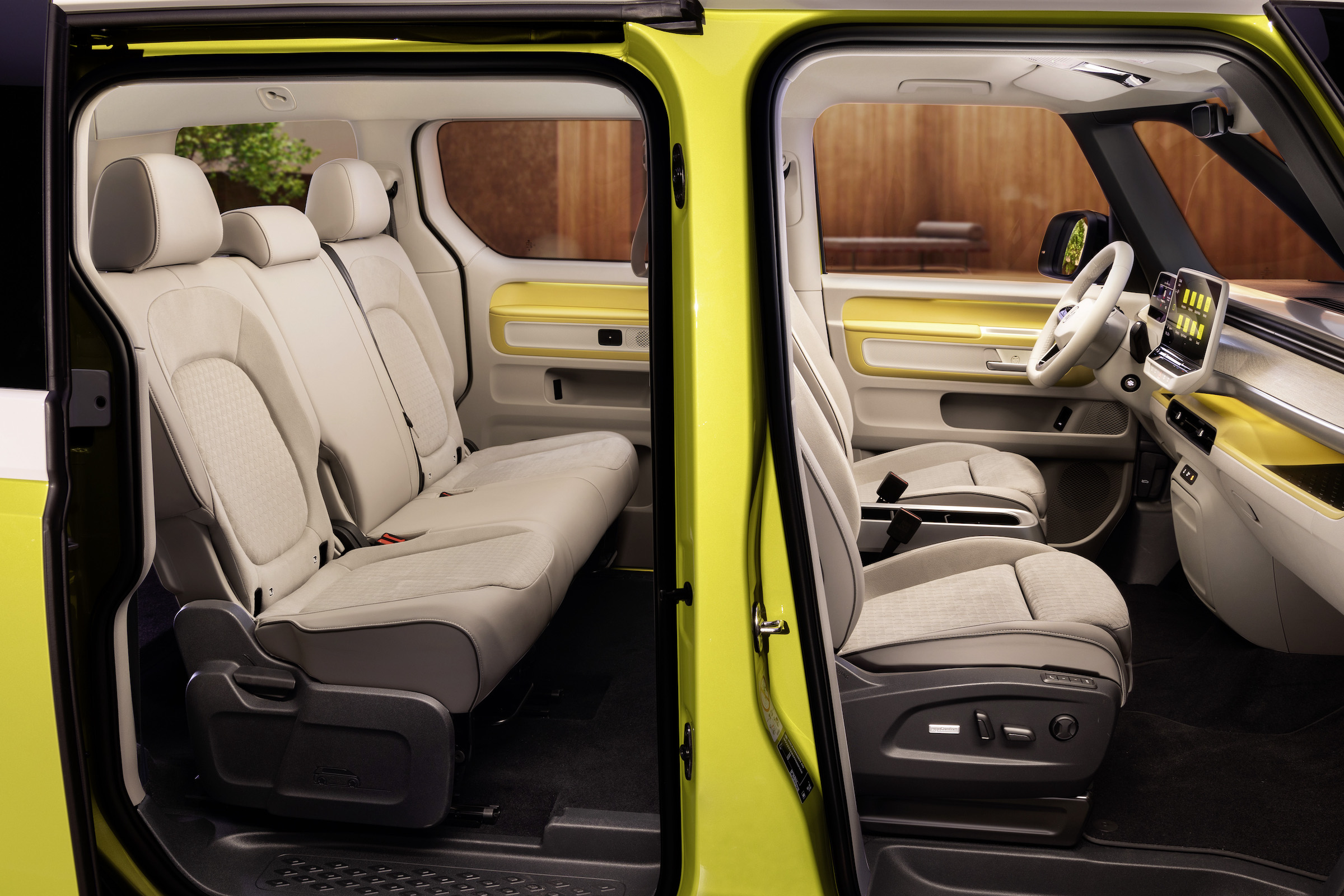 The cargo area is enormous at 1121 litres with the rear seats in place and 2205 with them folded (the van variant, named ID Buzz Cargo, will have the space for two euro pallets), though in its current form the ID Buzz is only a five-seater, three fewer than you can squeeze in an original split-screen.
That interior space doesn't come without a cost either, as it's around 4.7 metres long, has a wheelbase similar to the current T6 Transporter, and is 81mm wider than that T6. We can see that width being a problem for some: a T6 is 1904mm wide without its mirrors, making the ID Buzz a snip under two metres wide.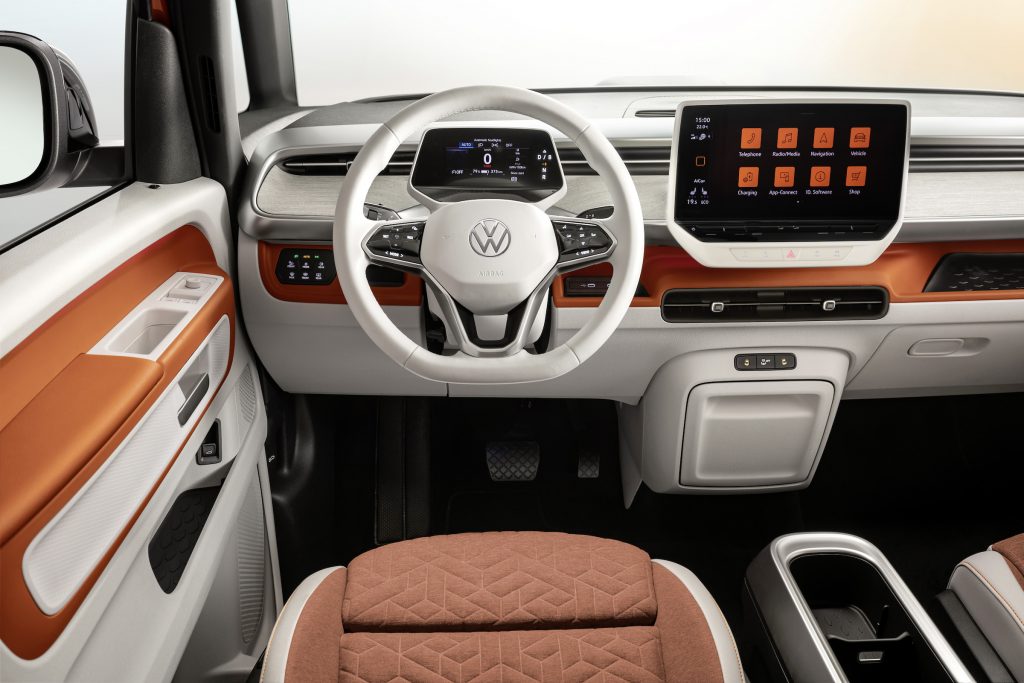 The other cost is that the ID Buzz uses the same infuriating combination of touchscreens and touch-sensitive controls as the ID3 and ID4 (and indeed vehicles like the Mk8 Golf). You get a flat floor at least, and it's a good-looking interior even if all the tech will drive you spare. There seem to be plenty of ways to customise and match it to the exterior paintwork, too, while the Cargo's cabin is a bit more sober, since white trim and dirty jobs don't mix. A road-tripping-friendly camper version, known as California, will also be part of the range.
That's more or less all we know at the moment, but expect more details (performance and range in particular) in May when the order books open. That should give you a little time to plan the charging stops on the way to your next camping adventure.
Read more
Volkswagen T25 video: "You'd make memories in it" | Hagerty UK Bull Market List
The One That Got Away: Drew Pritchard has finally stopped selling the cars he loves
Your classics: The Thompsons and their 1961 Volkswagen T2 split screen 'snail'