The next Mini Cooper will be automatic-only – irrespective of whether it's powered by ICE or electricity.
Mini has just revealed the fifth generation of its three-door in EV form with up to 215bhp, but it will be the combustion powered version which packs the most punch. Sadly, the option of rowing your own gears will be gone, however.
How much is your car to insure? Find out in four easy steps.
Get a quote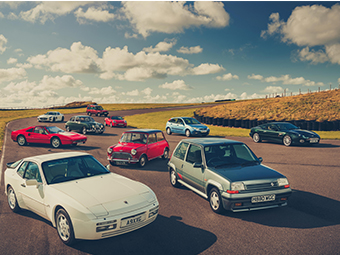 "We won't have a manual unfortunately," Mini boss Stefanie Wurst told Top Gear.
Currently even the most potent 231bhp John Cooper Works can be specified with three pedals and a stick, but it seems like it will be the last time a six-speed manual features in the Mini line-up.
While the Mini Cooper E sits on a whole new platform, it's believed that the gas-powered Cooper will be on an updated version of the existing chassis, suggesting that installing a stick isn't a technical issue, rather it's down to a lack of demand.
If even buyers of the go-kart like Mini Cooper aren't into self-shifting then there seems little hope of saving the manual transmission from an untimely end.
In slightly more promising news Wurst suggested that Mini would be making a return to motorsports soon, although he has yet to decide on exactly what form that will take. "For me it's just really difficult to judge right now because not all new forms of electric motorsport have been successful," he said. "Which is a good platform for the future? We'll see what evolves and plan to join something."