The Mini might be an old stager, but it is not yet 75 years old. The Cooper Car Company is though, and has launched a limited run of tuned classic Minis to celebrate its three-quarter century milestone.
Commissioned by Mike Cooper, John Cooper's son and current proprietor of the Cooper Car Company, the car has been developed in conjunction with the restoration and preparation experts at Brightwell Motor Company. The Cooper Car Company will sell just twenty examples of the 75th Anniversary Edition, each based on original Mk1 Mini Cooper and Cooper S cars from the 1960s.
How much is your car to insure? Find out in four easy steps.
Get a quote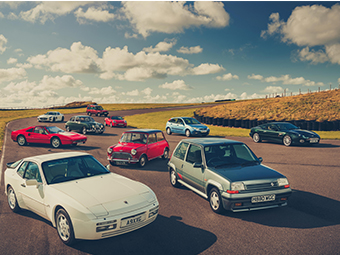 If you're fretting that this means a bunch more of the dwindling supply of original Coopers will now be rendered non-standard, then just remember whose name is on the badge, and exactly who is involved in this project. Mike Cooper, along with John Cooper, oversaw the development of the Mini 1.3i S John Cooper Works in the 1990s. So arguably, these twenty anniverssary cars will be more Cooper than ever.
There's some proper old-school modification going on too, with the 1275cc engine (either original, or from a 1275GT block) bored out to 1380cc, fitted with Powermax or Omega cast pistons, a Swiftune camshaft, and with the pistons, crankshaft and clutch assembly all balanced.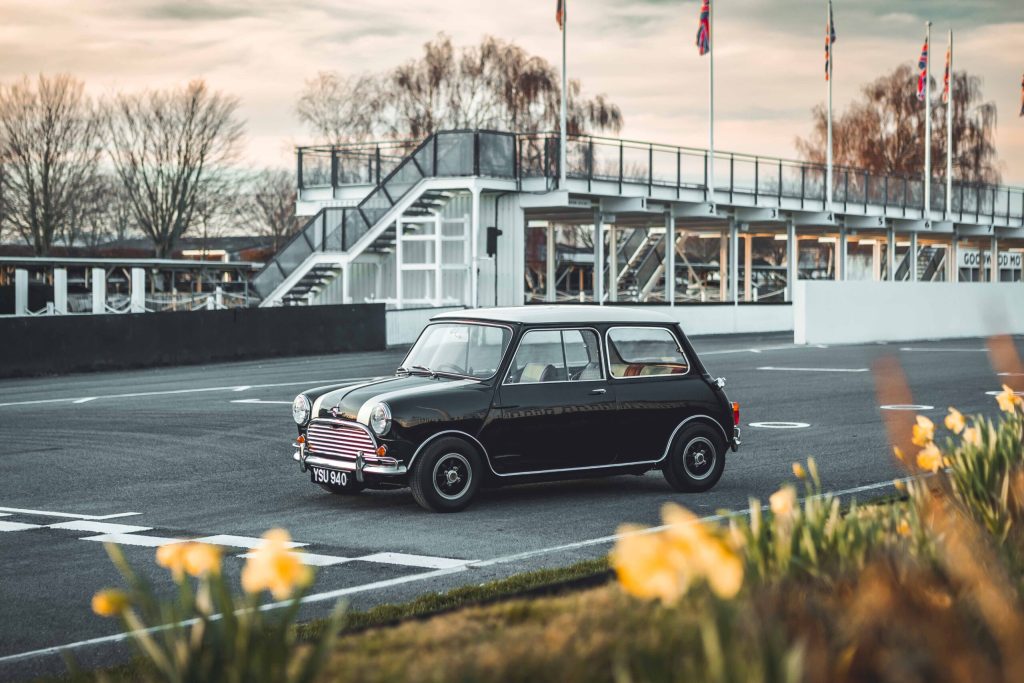 Breathing through a pair of SU carbs and an 11.0:1 compression ratio modified head from Brightwell, the end result is 95-100bhp, which should give a useful extra kick over standard (we've driven Minis around this figure before and trust us, they really fly), any extra thirst offset by twin fuel tanks. The gearbox gets attention too, with a close-ratio gearset to keep the A-series growling away.
Underneath, the rubber cone suspension is upgraded with new height-adjustable items from Evolution, alongside adjustable Koni dampers, while owners can play with camber and caster at both ends for the ideal setup. Brakes are Cooper's own grooved discs and four-pot callipers up front, and finned alloy drums at the rear, squeezed behind a set of custom Cooper wheels.
The twenty buyers are sure to appreciate the styling too. Customers can mix and match specification to a degree, but Connaught Green with an Old English White roof (and bonnet stripes, of course) is the only exterior colour scheme, echoing the works racers of the '60s.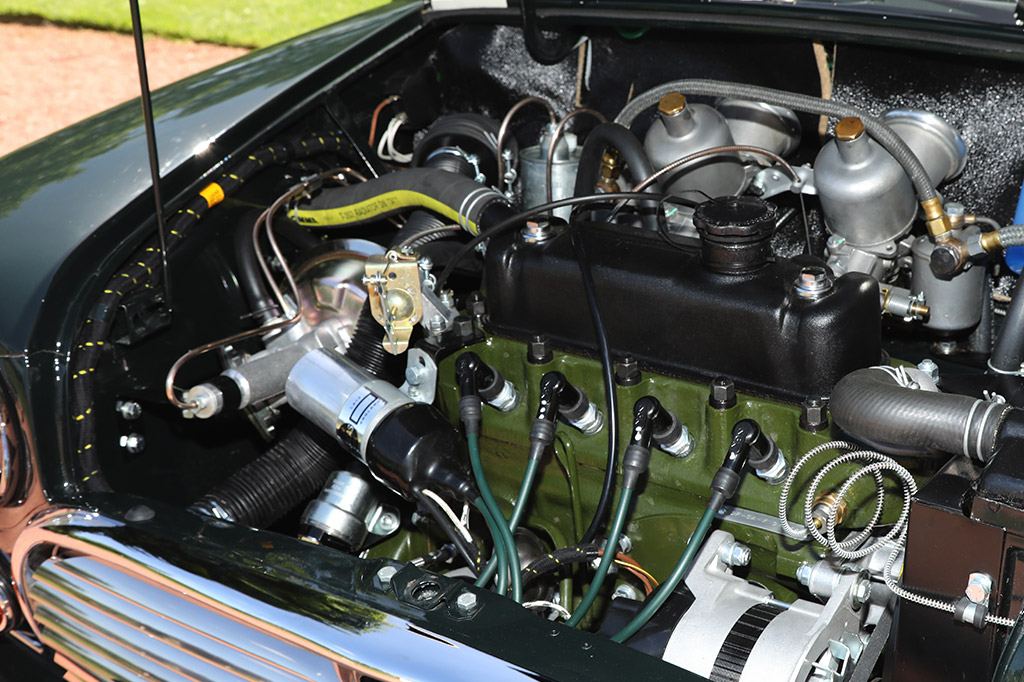 Inside is a mixture of grenadine and gold brocade trim, red carpets, a Cooper-badged Moto-Lita steering wheel like the 1960s F1 racers, and several small detail tweaks – including a useful, and usefully hidden, USB charging port, since not everything must be grounded in the Sixties. The same applies with the LED headlights.
It is, in pictures at least, very lovely indeed, but then what well-prepared classic Mini isn't? Each car will come with plenty of provenance too, with a numbered certificate and presentation pack signed by Mike Cooper, as well as a Heritage certificate, a history of the Cooper Car Company, and photos of the car in build.
Now to answer the inevitable question… how much does it cost for a complete 75th Anniversary? It's a £100,000 plus VAT, which is most likely £120,000 to you and me. That's similar territory to the Mini Remastered Oselli Edition, a hilarious bundle of fun reviewed here.
For the twenty lucky individuals who put their name down for one, Minis probably don't come much more desirable.
Check out the Hagerty Media homepage for daily news, features, interviews and buying guides, or better still, bookmark it. Or sign up for stories straight to your inbox, and subscribe to our newsletter.