They're cute, compact and set to be a blast on a backroad or charging through the city. Electric iterations of two of the hottest nameplates in the hatchback scene – the Mini Cooper and Volkswagen GTI – have just been revealed.
VW's ID. GTI concept car is the first of its new electric sub-brand to wear the tantalising TLA (Three Letter Acronym) that made its debut on the Golf in 1975. Based on the little ID. 2all VW is promising "a new, powerful GTI feeling in the way the first electric GTI unleashes its dynamic capabilities."
How much is your car to insure? Find out in four easy steps.
Get a quote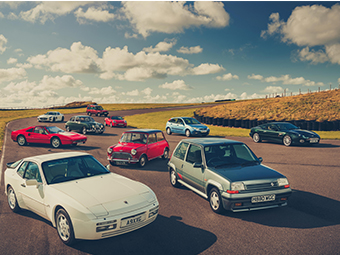 In the original car, "I" stood for injection, but now it means "Intelligence," says VW. The ID. GTI has an electronically-controlled locking front differential like the latest Golf GTI and a Vehicle Dynamics Manager that offers a wide range of driving profiles. The car's performance, steering, sound and even simulated gear shifts can all be set, with the latter modelled on the original GTI, the MkII 16v and the 25th anniversary editions.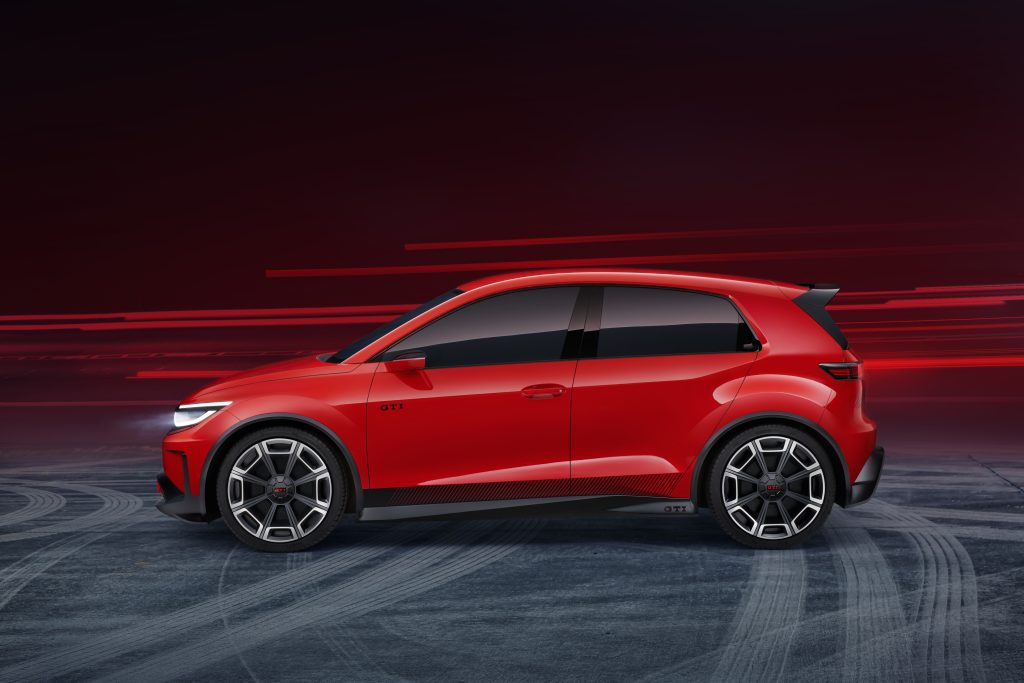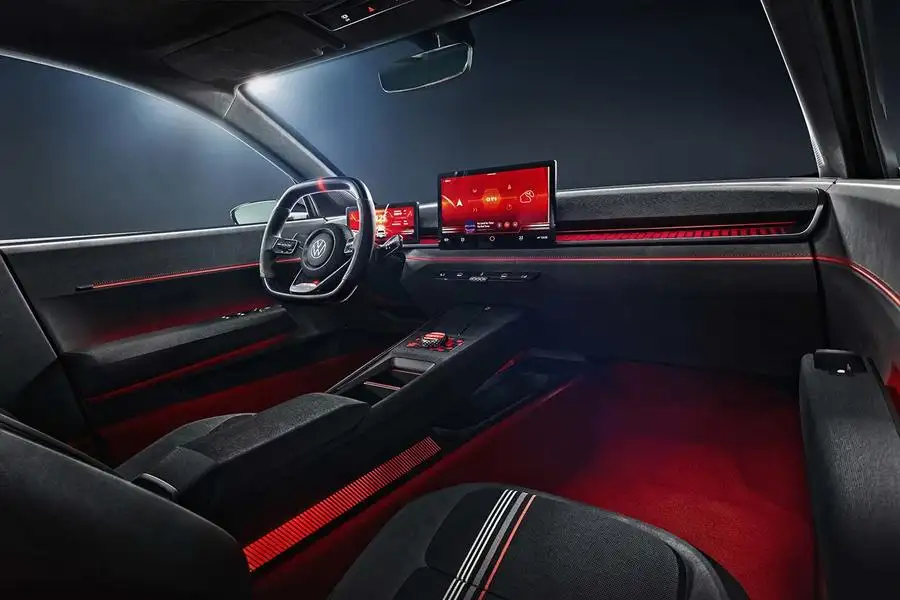 The car's exterior has all the trademark features we've come to expect from a red-surrounded radiator grille, to inspired bumper, side skirts, roof spoiler, diffuser, and 20-inch alloy wheels. Meanwhile, inside the new ID. GTI goes back to its roots with a simple interior featuring checkered upholstery and the drive selector even apes the original golf ball style gear knob.
Power is a healthy 226bhp which means the ID. GTI should sprint to 62 mph in 6.9 seconds, while its range is claimed to be 273 miles when it goes on sale in 2027 priced from €30,000 in Europe.
You won't have to wait nearly as long for the next electric Mini Cooper, which is set for sale in spring 2024. This fifth generation of the Mini may look like a minor evolution from the outside, but beneath the skin it's a whole new car.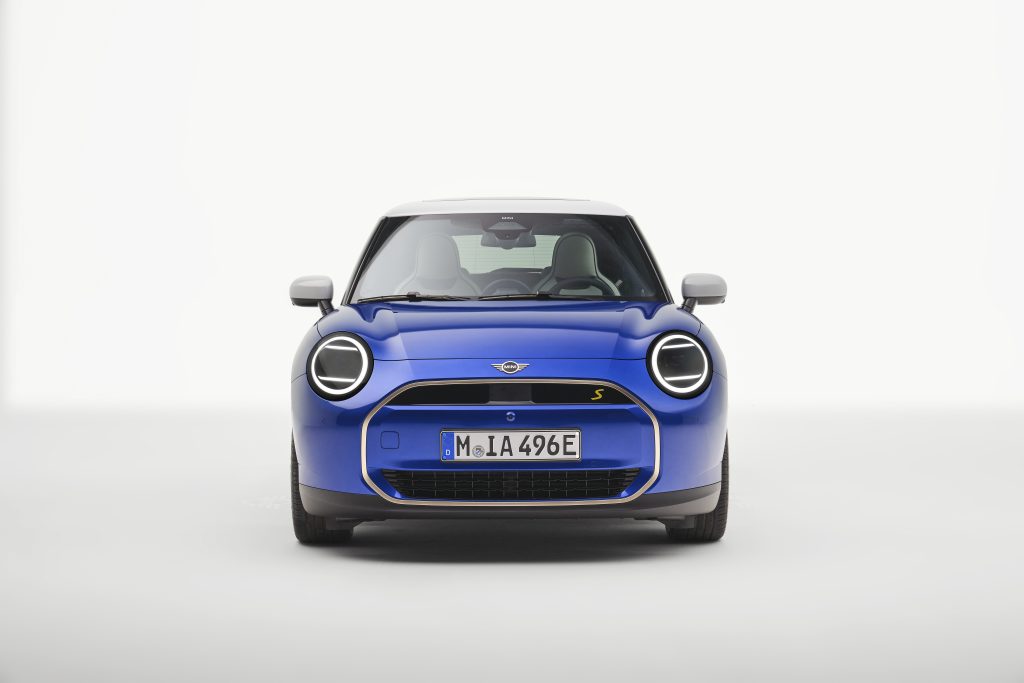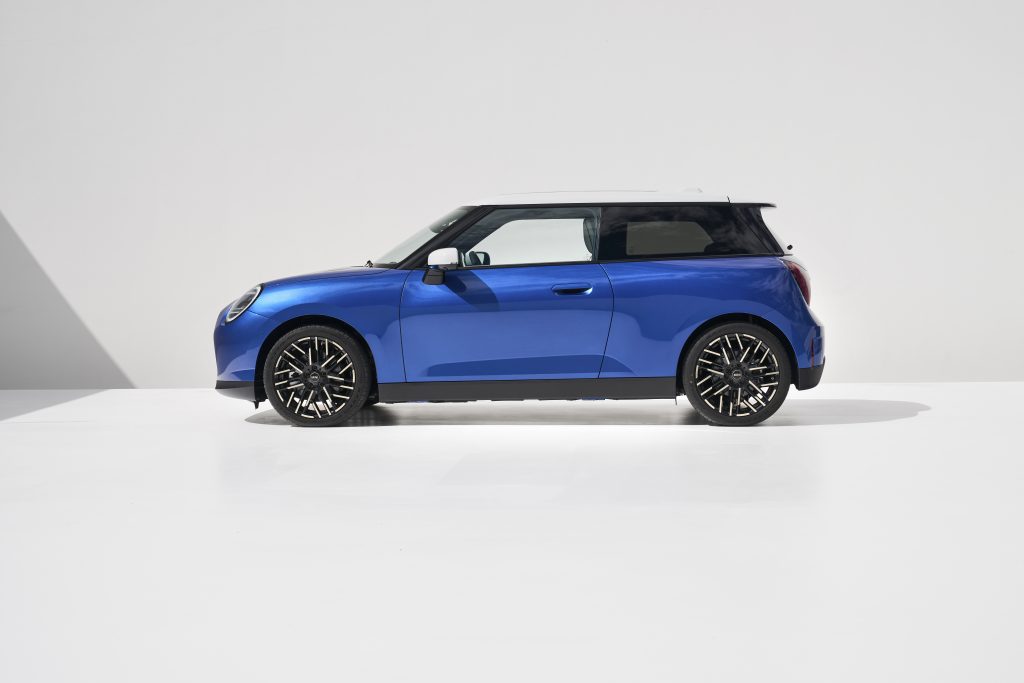 Now sitting on a purpose-designed EV platform, which will be built in China under a joint venture with parent BMW and Great Wall, the Mini Cooper will come with two powertrains. The entry-level E will get 184bhp plus a 40.7kWh battery that will see it to 62mph in 7.3 seconds and on to a top speed of 99mph, while delivering a range of 190 miles. The more potent SE version gets 218 hp from a 54.2kWh pack, cuts the sprint to 62mph down to 6.7 seconds and increased range to 250 miles. Among seven drive modes are a Go Kart setting, which provides maximum performance, sharpened steering response and reduced intervention from the car's traction control.
The Mini's cabin is dominated by a huge circular central OLED screen, but there are a few reassuringly tactile switches as well, plus a voice assistant to take care of a variety of controls if you wish. The interior features recycled polyester materials, and Vescin synthetic leather for the sports seats.
The Mini Cooper E looks set to be priced on a par with the VW ID as well as coming close on performance. With the Abarth 500e already available and Alpine's A290 coming along the new world of electric hatches is hotting up.