What you're looking at here isn't a production car. But at some point an electric Caterham Seven very well could be, and this concept gives both us, and Caterham, a window into how that might look.
Well, we say 'look' – obviously it looks like a Seven. It's a shape that's been around for more than 60 years, so there are few surprises with the car's appearance, EV-themed livery aside. Caterham will, in time, surely create other sports cars that go their own stylistic direction, but there's something reassuring that the Seven as a recognisable shape will remain.
How much is your car to insure? Find out in four easy steps.
Get a quote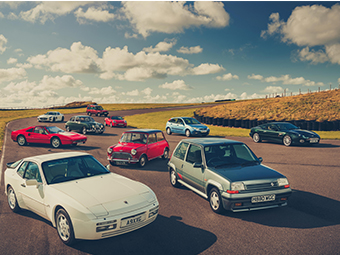 It's the look in a more metaphorical sense we're interested in, the car's ability to be conceptually similar as well as just visually, and the specifications of the concept suggest this might get closer than some of us expected.
To get one aspect of EVs out the way, it is unlikely with current technology at least that those long and crazy road trips that Caterham owners like to take will continue in their current format. A Seven isn't an aerodynamic device and 40kWh of useable battery capacity, while quite impressive for such a small vehicle (the biggest pack in a modern Fiat 500 Electric is 42kWh), isn't likely to give the car the 200-plus miles (plus quick refills) that most four-cylinder Sevens are capable of when touring, and certainly not the 400-plus of the absurdly economical kei-car-engined Seven 170.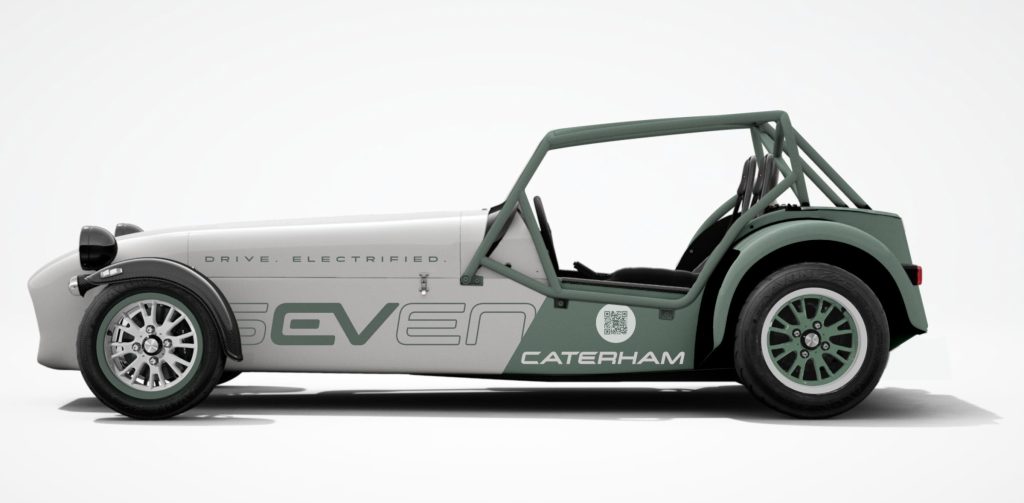 Instead, Caterham has an eye on the Seven's other strength, that of track driving. 40kWh should give the car what Caterham is calling a 'repeatable 20-15-20 drive cycle'; in other words, the ability to drive flat out for 20 minutes, come in for a 15-minute recharge (at up to 152kW of rapid charging speeds), and then head out for another 20 minutes of madness.
The 40kWh usable capacity is actually drawn from a larger 51kWh pack, and this fairly hefty buffer should ensure the battery can take this demanding charge and discharge cycle with rapid charging.
An electric Caterham's potential appeal though is in its performance, and together with Swindon Powertrain and its E Axle, the electric Seven makes 240bhp at 9000rpm, and 184lb ft of torque from a standstill. Power-wise that puts the electric concept somewhere between the 210bhp Seven 420 Cup and the barmy supercharged Seven 620, while torque is likewise between their 149lb ft and 219lb ft outputs.
Caterham claims 0-60mph in around four seconds, while interestingly, the motor has been tuned to be similar in feel to an existing production Seven, albeit not one available here: the Seven 485, a 234bhp, 151lb ft 2-litre model available on the continent. More than 0-60 times though, this instantly-accessible torque should make an EV Seven even more of a controllable drift machine than petrol-powered versions.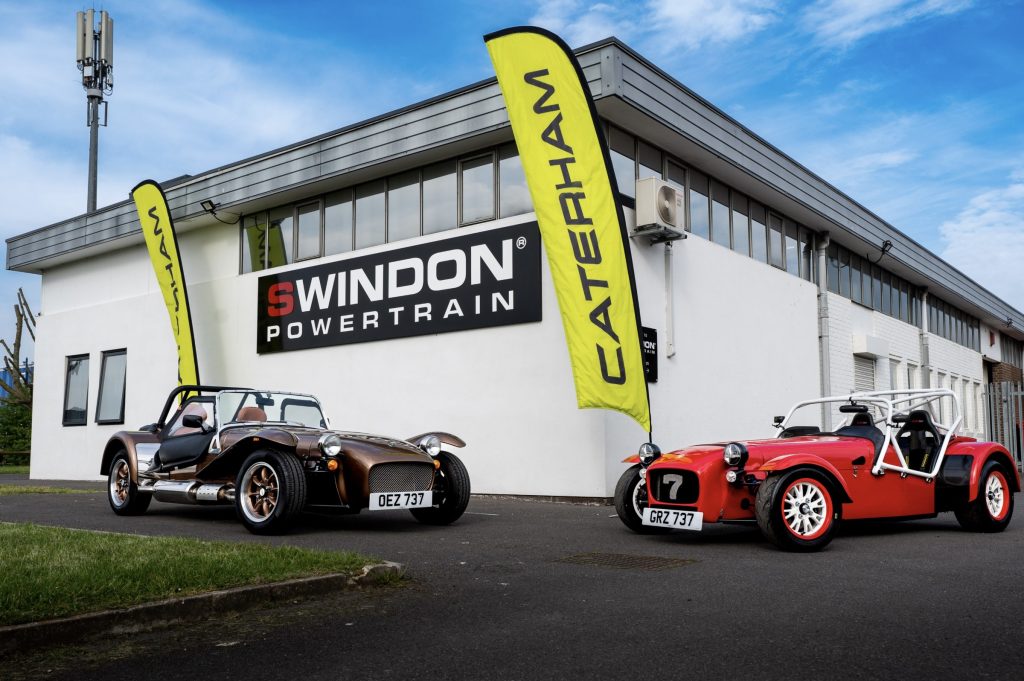 Weight is the other major electric Caterham concern, and here the company has worked hard too, for an all-up kerbweight of 'under 700kg'. When a Seven 170 is well under 500kg that might not sound impressive, but the only vehicle remotely comparable in the production car sphere right now is the 485kg Citroën Ami, and that won't even top 30mph. It also looks a little better against the heavier current Sevens – that 485 Caterham benchmarked comes in at 560kg.
And underneath, it's all as per a regular high-performance Seven, with a limited-slip diff, adjustable Bilstein suspension from the 420 Cup, 13-inch alloys, Avon ZZR tyres, and ventilated discs all round. The EV Seven does sit in the larger SV chassis though, to make space for the immersion-cooled battery pack, which occupies the space where the engine and transmission would usually sit. Those who prefer a slimmer Seven may have to give up that, at least.
You'll get to see the EV Seven in the metal at the Goodwood Festival of Speed, and learn more about it – hopefully, including its production viability, and when such a thing might be available – in the coming months. Our perfect Seven still has an engine, but we're still more than a little intrigued.
Check out the Hagerty Media homepage for daily news, features, interviews and buying guides, or better still, bookmark it.