Why take the Last Train to Clarksville when you could drive a Monkeemobile instead?
This perfect recreation of the Dean Jeffries-designed, 1966 Pontiac GTO-based quirky convertible was built for the Monkees in 2011 by New York's James Benken. Mickey Dolenz, Michael Nesmith, Peter Tork and Davy Jones marked 45 years of monkeying around by touring Britain in the V8 drop-top, and the car remained here afterwards in the ownership of the tour driver.
Presented in the same specification as when it was built, it is powered by the original rumbling V8 mated to a manual gearbox. The extravagant body, soft top and spacious interior are said to be in fine condition. Perhaps of more interest to anyone into Monkey mania, it has been signed by the band and comes with a selection of tour photos.
Offered for sale on May 21 by Historics auctioneers at Ascot Racecourse, the Monkeemobile is estimated to fetch £60,000-£90,000. Hey! Hey!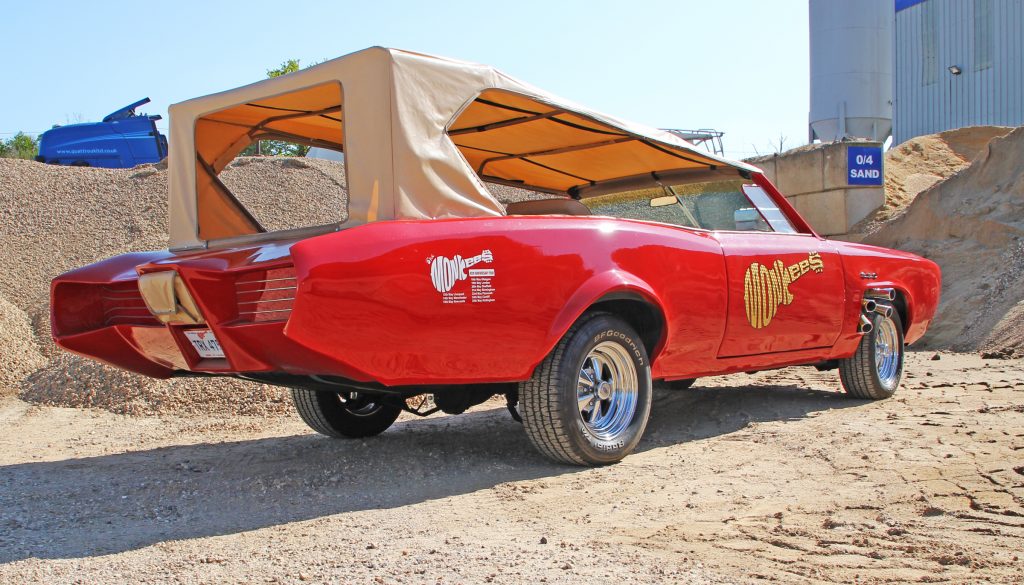 Those who want to get the funniest looks from everyone they meet will need to get registered to bid on the Monkeemobile – and they might even bag a bargain. An original fetched $360,000 at Barrett-Jackson's Scottsdale auction in 2008 (£184,100 at the time), while Historics reports that similar replicas have sold for more than $240,000. Fans clearly don't monkey around.
Here's a tour of an original Monkeemobile to get prospective bidders in the mood…
Read more
Sleep well, Tel: Dennis Waterman's most famous motors
The Hagerty Power List 2022: Movies
Barn-find Range Rover convertible by Wood & Pickett for sale