With a huge back-catalogue of classic models to riff upon, it's no surprise that as carmakers are looking for ways of injecting their new electric models with a little character, many are choosing to turn to celebrated models from the past.
It's an advantage legacy brands have over upstarts like Tesla and Rivian, for a start. It's one thing building a fine new vehicle, but quite another plucking at the heart strings.
How much is your car to insure? Find out in four easy steps.
Get a quote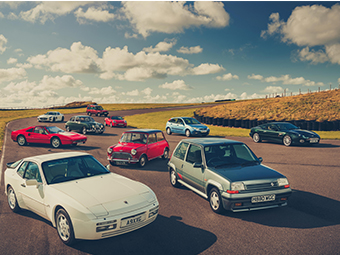 Fresh from doing just that with its latest Z-car, a sports model with a lineage stretching back to the late 1960s, Nissan has published design sketches of a hypothetical electric model that draws inspiration from an even earlier sports Nissan: the Silvia.
The first generation of Nissan's sports coupé arrived in 1965, but little more than 500 units ever graced the road, and a mere handful ever found their way outside of Japan.
What has since become a favourite of Japanese sports car enthusiasts started off with something altogether classier. Known internally as the CSP311, the first Silvia packed a modest 1.6-litre pushrod four-cylinder on twin SU carbs, making 96bhp. Its compact form was, in part, designed by Albrecht von Goertz – the man behind the stunning BMW 507 of the 1950s.
Sales lasted until only 1968, and the Silvia name wouldn't be revived until the S10 generation in 1975 – Nissan slowly moulding it, generation by generation, into the aggressive, turbocharged rear-wheel drive coupés that have since become highly prized for their abilities as drift cars.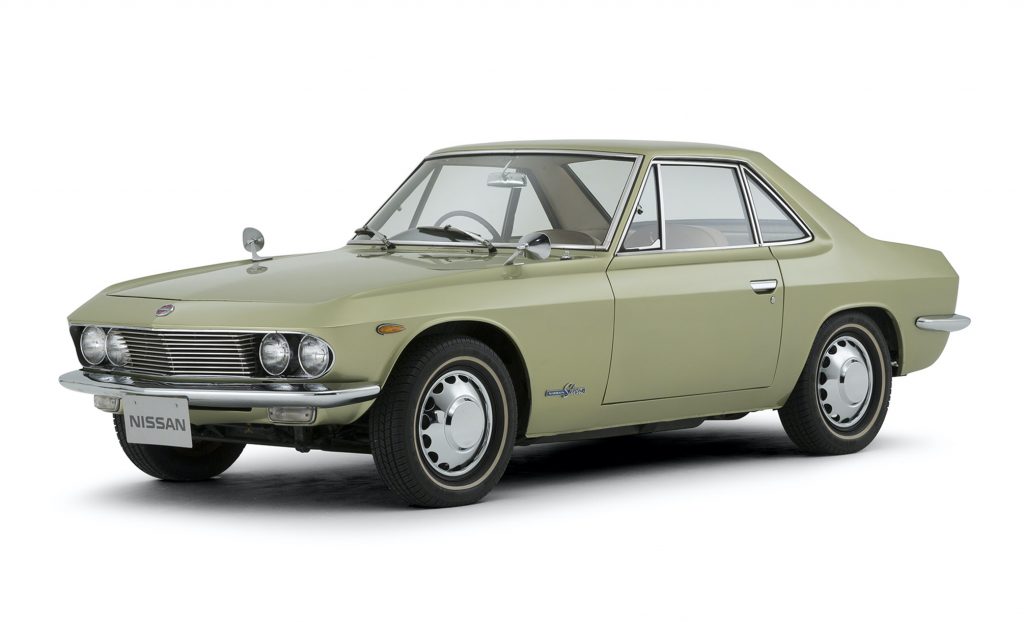 Matthew Weaver, Vice President of Nissan Design Europe, has taken a different tack with his reimagining of the car, harking back instead to that very first, limited-production Silvia.
Weaver actually credits the initial sketches to one of his project leaders, Tom Smith, on the designer's Instagram account, though the renders you see here presumably come from the computer of Weaver himself. Either way, the original Silvia inspiration is instantly apparent, with squat proportions, a waistline fold that encircles the entire car, and a shark-like grille with subtle round lights set into its outer edges.
According to Weaver, the original was "ahead of its time, in a very quiet, understated way," making it the perfect basis for an electric model. An EV powertrain also reduces the need for complex grille openings and the like, giving the sketches their clean look.
Nissan notes that EV technology has actually allowed for more freedom to reimagine the past, since the adaptability of their powertrains means designers can once again look at shapes that packaging regular combustion power may since have ruled out. "The Silvia we've reimagined here would have a larger interior than its exterior dimensions would suggest," explains Weaver.
There are, unfortunately, no hints that Nissan might build this new Silvia, and given the rapidly shrinking global market for coupés – Audi's TT is among the best-selling, and even that's disappearing soon – it's wishful thinking to suggest it's on Nissan's radar.
But it's certainly on the radar of the brand's designers, so perhaps one day Nissan will see fit to turn one of these renders into reality.
Read more
11 classic cars that deserve a modern comeback
Convert a classic to electric? It's assault and battery
Unexceptional Nissans: Leaf overtakes Bluebird production at Sunderland plant