Britain's classic car fleet accounts for just 0.22 per cent of the UK's transport emissions and driving a classic is no more impactful on the environment than drinking three cups of coffee a day.
That is the claim of a new report that attempts to capture the carbon footprint of the nation's classic car fleet.
The authors add that a return flight from London to New York, or someone's typical three-day Christmas celebrations, emit slightly more CO2 than a year of driving a classic.
Produced by automotive communications agency, Loop, Quantifying Classic Car Emissions 2022 used DVLA data to define what constitutes a classic car and estimate the size of the UK fleet. Cars built before 1992 were included, in line with guidelines laid down by FIVA, (Federation Internationale des Vehicles Anciens) which represents historic vehicle owners throughout Europe. A total of 874,000 classic cars (both registered for the road and declared as SORN) are recorded by the DVLA.
The Federation of British Historic Vehicle Clubs puts the annual distance typically notched up by a classic at 1200 miles, versus 7200 miles for most new cars.
Calculating the average emissions of the typical classic had to be estimated, given many vehicles were manufactured prior to formalised standards. By examining data from the past 70 years, and factoring in fuel consumption and average annual mileage, the report claims that the average CO2 emissions of a classic car is 641kg a year.
"Assigning a figure to the carbon footprint of the UK's classic cars has long been a challenge," said Alex Kefford, the report's author. "By taking a data-first approach that included developing our own software… we've been able to shed some light on this particularly tricky topic."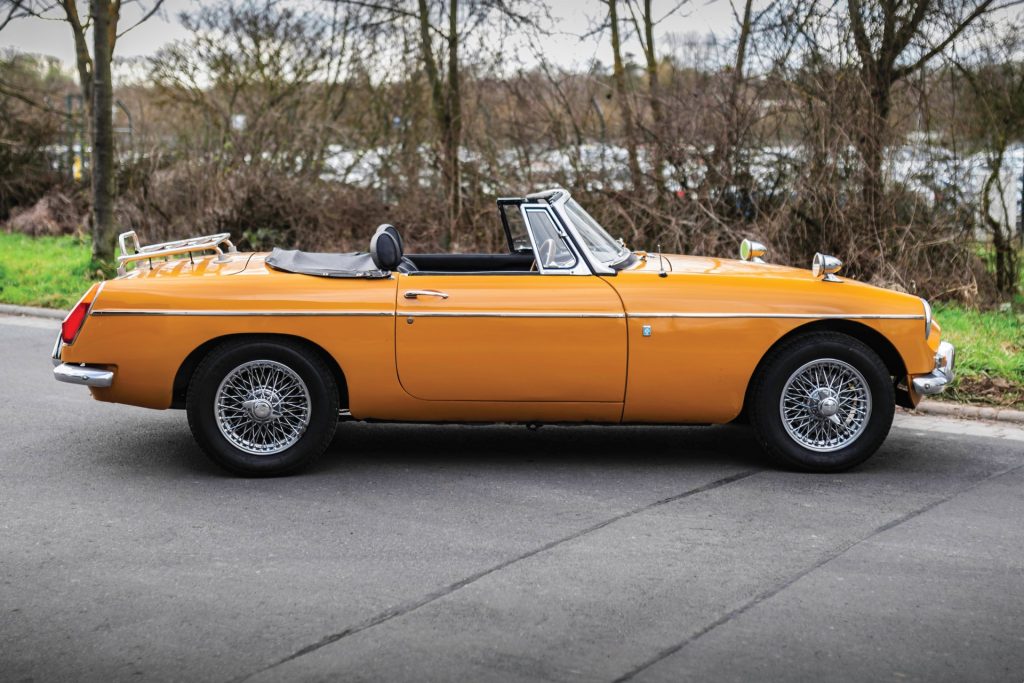 Kefford said the survey also showed that the MGB is the most popular classic car with Britain's drivers, that there are more classic Ford Escorts and Volkswagen Golfs declared as SORN as there are registered on our roads, and that average passenger car fuel economy has doubled since 1956.
The survey follows a previous study, by the Historic and Classic Vehicles Alliance, which estimated the typical classic car's emissions to be half that of a mobile phone or desktop computer.
If you're curious about your car's emissions, give the footprint calculator at carbonfootprint.com a go. And to understand how simple it is to offset those emissions, read our guide to getting started.
Read more
How to carbon offset a car's emissions
9 modern classic cars to beat the ULEZ charge
Everything you need to know about using E10 fuel with your classic car