The Czech millionaire who filmed himself driving at 257 mph in his Bugatti Chiron on the German autobahn has escaped all charges.
Although there is no speed limit on the stretch of road where Radim Passer put his foot down, authorities will still pinch drivers for reckless driving, so local prosecutors in Stendal studied footage of his high-speed run closely.
How much is your car to insure? Find out in four easy steps.
Get a quote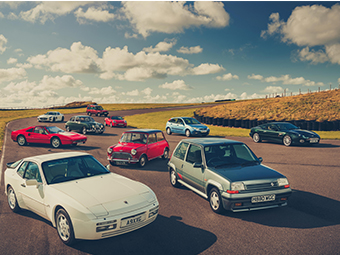 He summoned all 1,479bhp of the quad-turbo, 8-litre W16 Chiron to power it to 257mph, just shy of its electronically limited top speed of 261mph.
Passer stated at the time of the attempt that "Safety was a priority, so the circumstances had to be safe to go" and that he chose a specific six-mile section of the autobahn between Berlin and Hanover with "visibility along the whole stretch". Having reviewed the footage prosecutors told the dpa news agency that they agreed Passer had not endangered anyone and would not face charges.
Rare as it is to see a Bugatti being driven as designed, we hope this doesn't serve as an open invitation for speed fiends to go all-out on the autobahn. Passer planned his run to perfection and took safety seriously, unlike other YouTubers we could mention. Yet without wishing to state the obvious, it would only take a mechanical failure or a tyre defect for things to turn bad in an instant. Just ask Richard Hammond.
Read more
A timewarp Jaguar XJ220 supercar with 16 miles is for sale
Five reasons to avoid the autoroute on your next French road trip
Eyes on the road? Highway Code updates could let you watch TV in self-driving cars