There was one key difference that separated family holidays to France in my childhood compared to holidays as a young teen: autoroutes.
The French autoroute network has existed in one form or another since the Second World War, but several new sections added throughout the 1990s and early 2000s turned French travel from a meandering route through towns and cities into a rapid, point-to-point trip on highly efficient motorways.
How much is your car to insure? Find out in four easy steps.
Get a quote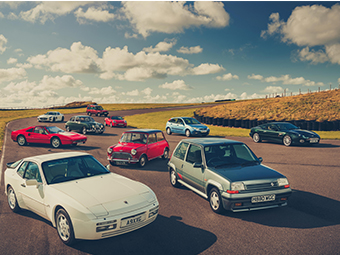 The thing is though, I miss those old, relaxed jaunts through the countryside. So on a recent road trip, I made a point of avoiding autoroutes wherever possible, and getting back to those nostalgic days of village cafés and ropey old Renault 4s parked by the roadside. Here are five reasons it was the perfect decision – and why it'll work for your next road trip, too.
It's easier on the car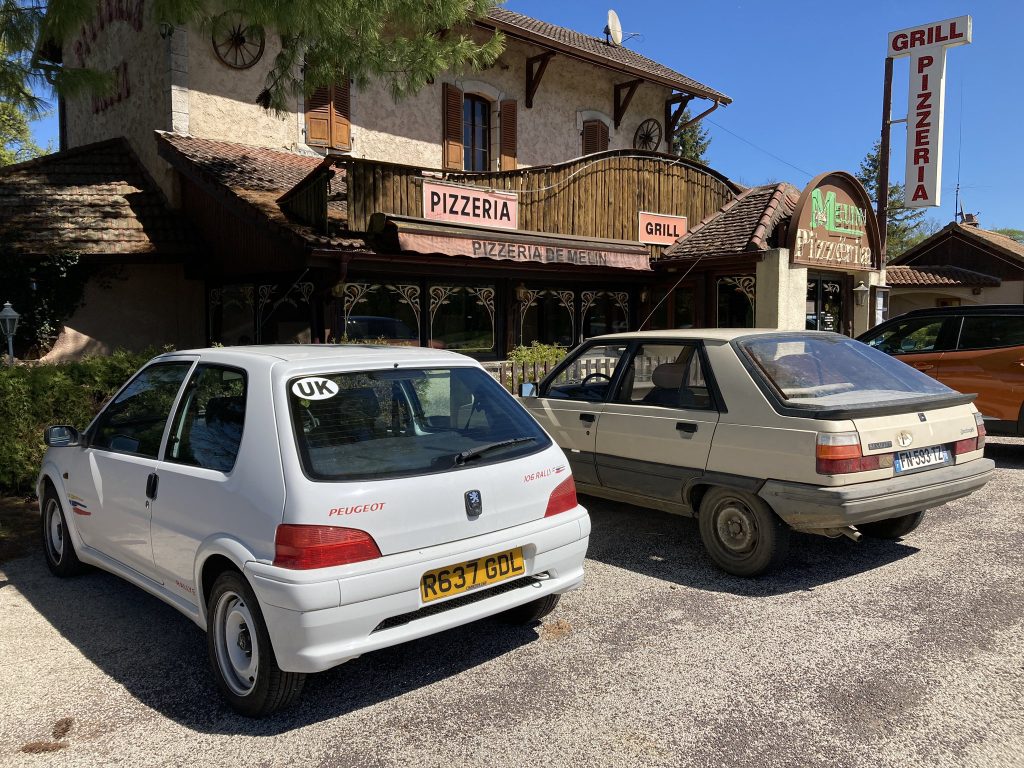 It should come as no shock that, despite its French roots, my Peugeot 106 Rallye, a small, lightweight hot hatch, was not a car designed for autoroutes. While it's competent enough (with good stability and comfortable seats) and undoubtedly less hectic than its predecessors, gearing of roughly 20mph per 1000rpm puts you at 4000rpm at the French motorway limit.
That is not particularly easy on the ears, but nor is it easy on the car. I don't doubt the engine would take it even for hours on end (it's still 3000rpm away from the red line), but even at 70mph (3500rpm), it feels a bit like abuse.
And now imagine your car wasn't built in the 1990s, but the 1950s or 1960s – perhaps with less adequate cooling, or even less appropriate gearing. Letting older components thrash away at high revs does no favours to them, nor to your sanity.
You could just slow down a bit, of course. But if you're going to do that, then why not head off the motorway altogether, cruise along the flowing country lanes, and amble through the villages? Plus, if your car still expires, there's probably some small-town garage only too willing to put you back on the road.
You'll save money to spend on other stuff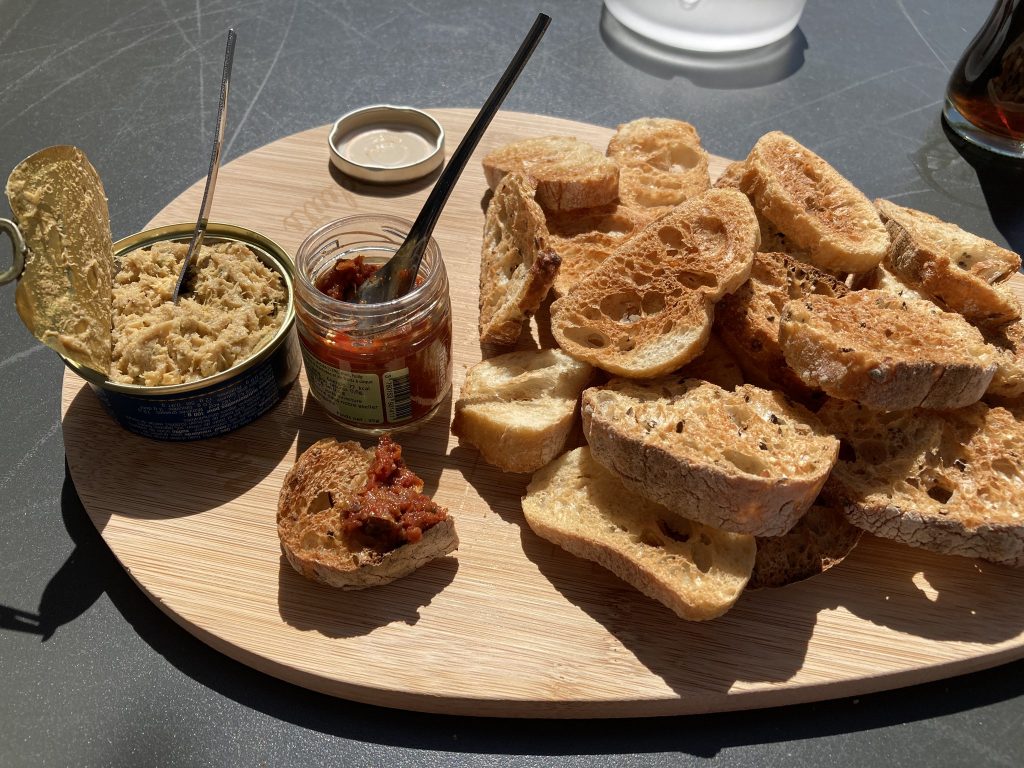 Spend any time on British motorways and the French autoroutes are like some ribbon of Tarmac from heaven, smooth, well-maintained and largely free of traffic. As predominantly toll roads however they can also get expensive, typically costing more than £10 for every 100 miles. Or a decent lunch.
If you really need to get somewhere in a hurry that's a small price to pay, and you can guarantee regular service stations and rest stops to take the sting out of long distances. But if you don't, then avoiding them can save you a fortune you can then spend elsewhere. Like… err, on a tasty lunch.
Firstly, you'll save the cost of those tolls. Not all of my 2400-mile trip would've been on toll routes, but had it been say, 2000 miles instead of the probably 500 miles I actually had to pay for, that'd be another £150 in tolls right off the bat.
That's three tanks of fuel (or many, many lunches), and sticking to smaller roads saved money there too, since it's more fuel-efficient at lower speeds. Fuel at motorway service stations is also around 10 cents per litre more – so don't be fooled into thinking that the more direct autoroute will be cheaper.
It's more fun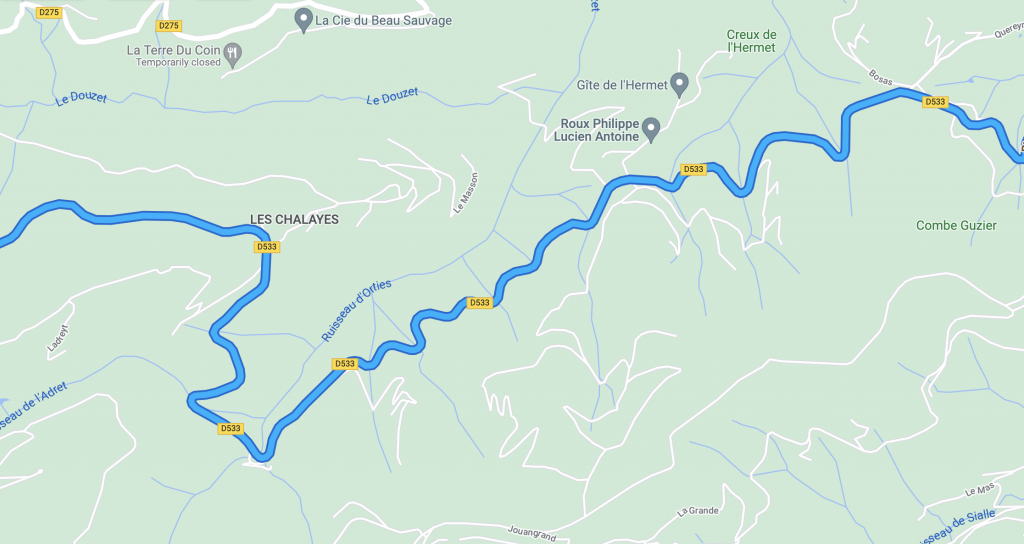 One of the key reasons for avoiding France's motorway network was to experience some of its best roads in a car that begs to be thrown around a few corners.
Plug the route from Valence to Nice in the south of France into Google, for instance, and it'll put you on around 230 miles and four hours of autoroute, notably avoiding large national parks like Les Baronnies and the Verdon.
Tick "avoid motorways" though and the preferred route, a little shorter at 215 miles but two hours longer, cuts right through most of those regions, as well as historic towns like Die, Sisteron and Entrevaux – the latter pair on the historic N85, or Route Napoléon.
And let me tell you, it's absolutely spectacular. If you pilot something with a bit of power and a good chassis you'll have an absolute hoot on some of the twistiest, emptiest roads around, and even if you prefer to amble than hustle, it's still more fun, and more scenic, than a straight shot down a multi-lane road.
Absorbing the culture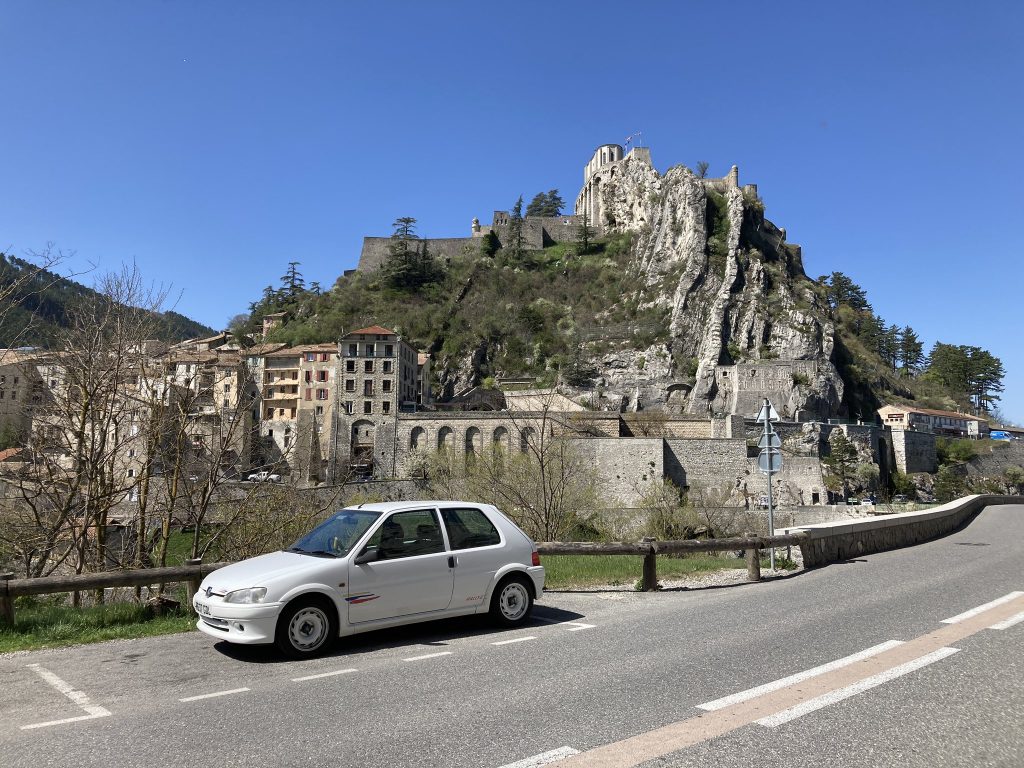 While the twisties were perfect in my Peugeot, the aforementioned towns had plenty to offer too, and they're something you'd miss entirely navigating place to place by only the fastest routes.
I was loosely aware of Sisteron for instance, but while I had no specific plans to stop there, it became a must-visit the instant it hoved into view. The town is situated on a rocky ridge (called Rocher de la Baume) split by the Durance river, and the detour was worth it just to witness the turquoise waters, the town's towering walls and its spectacular geological features.
Naturally, it turned into my lunch stop for the day. Entrevaux was perfect for a coffee break later, and when I then drove north again the next day, I didn't have to spend much time searching for somewhere to have lunch.
Each was a chance to have a bit of a walk, indulge in some proper French cuisine, and absorb some of the region's considerable history and scenery – things you simply wouldn't get a chance to do by saving two hours via the autoroute.
The journey is the destination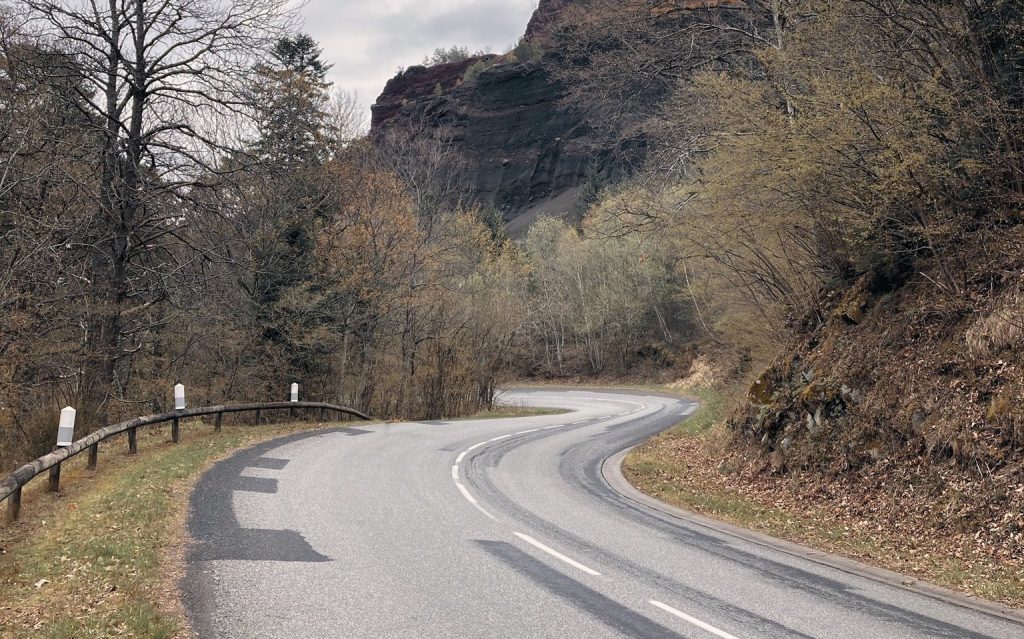 A quickfire itinerary on my recent trip meant only once did I spend two nights on the trot in the same hotel. Each day I would otherwise rise early, get on the road, and save for breaks to eat and gawp at scenery, simply drive until I reached the next place to lay my head.
Since no one venue was my destination, the journey itself became more important than where I was staying. So why then would I bother rushing there when I could slow down a little and enjoy the bits in between – while still arriving early enough each evening to spend an hour or two exploring?
That's the real appeal of a road trip of course. If you simply need to get somewhere then a motorway is fine, but if the journey itself is part of the experience – and as a Hagerty reader, we're guessing that's probably the case – then make the most of it.
Stop, eat, take photos, enjoy the drive – and do it all again the next day.
Read more
Our Classics: 1998 Peugeot 106 Rallye S2
No more photos at Reims-Gueux as authorities ban visitors
Driving seven of Britain's best roads in a Caterham 7 is the ultimate father-son roadtrip