Here at Hagerty, we love our cars and some of us love football, too. So, we decided we'd take a look at some of the favourites in the Euro 2020 tournament as if they were represented by a classic car.
However, a comparison of saloons with all the opulence of The Ritz or sports cars with as much power as Drax seemed too predictable. So we've chosen some under-appreciated models that wouldn't be out of place at our Festival of the Unexceptional, a celebration of the more mundane cars that is being held on 31st July at Grimsthorpe Castle in Lincolnshire.
How much is your car to insure? Find out in four easy steps.
Get a quote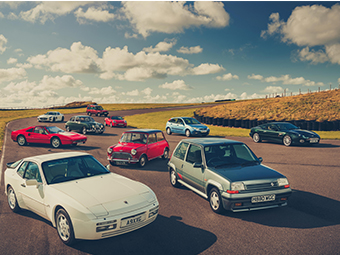 Without further ado, here are our picks for the cars of Euro 2020. Which cars would you marry up with the teams? Drop a comment at the end of the story.
France: Peugeot 205 CTi 1.9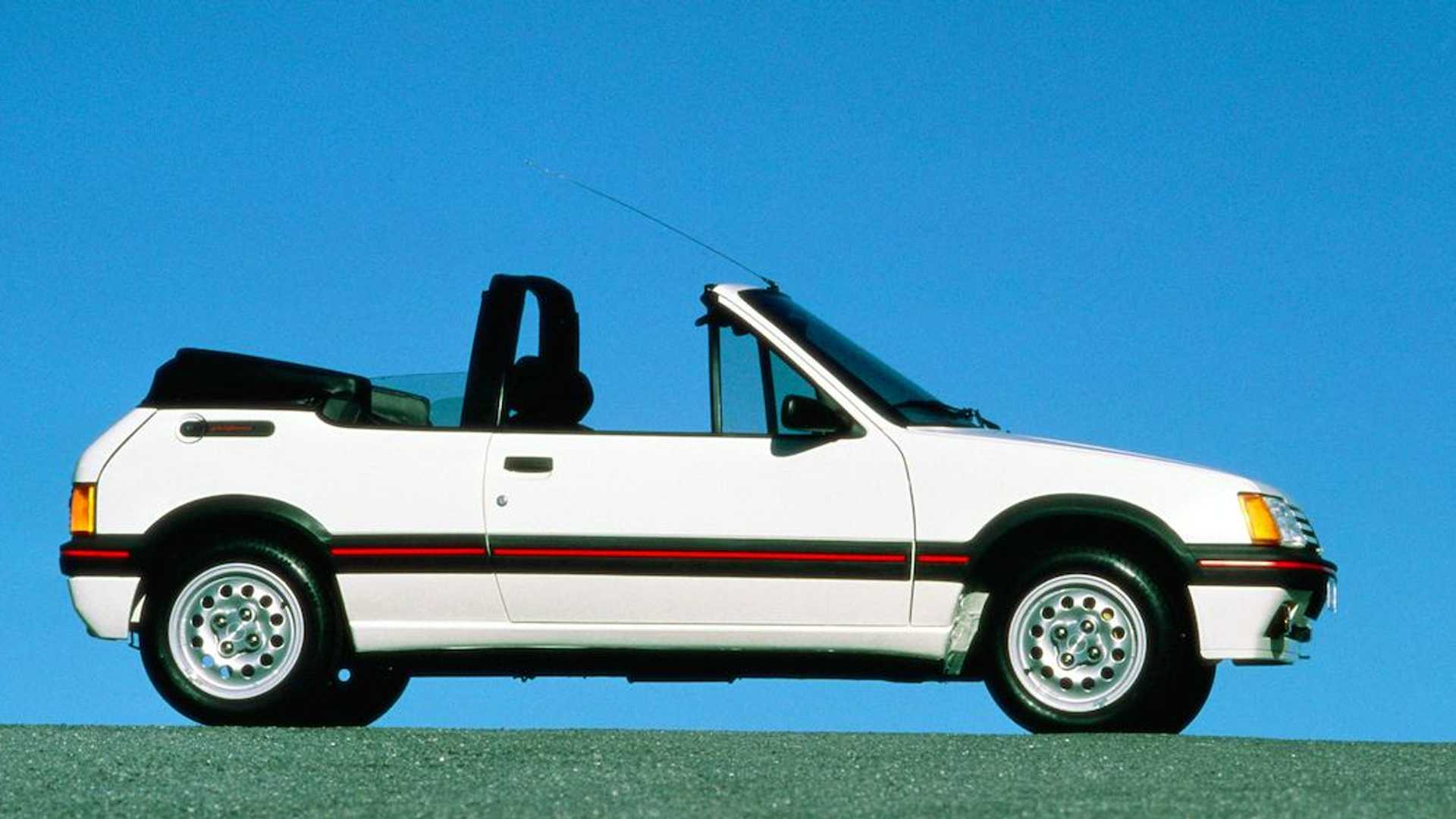 Odds: 7/2
Years available: 1986 – 1994
Top speed: 125mph
Hagerty Value: £7775
France is the tournament favourite at the moment and current World Cup holder, so we've chosen a French car with a bit of poke. The Peugeot 205 CTi is the sportiest car in our list and can reach 60mph in a brisk 8.9 seconds. But will it be enough to keep ahead of the opposition?
England: Austin Montego 2.0i saloon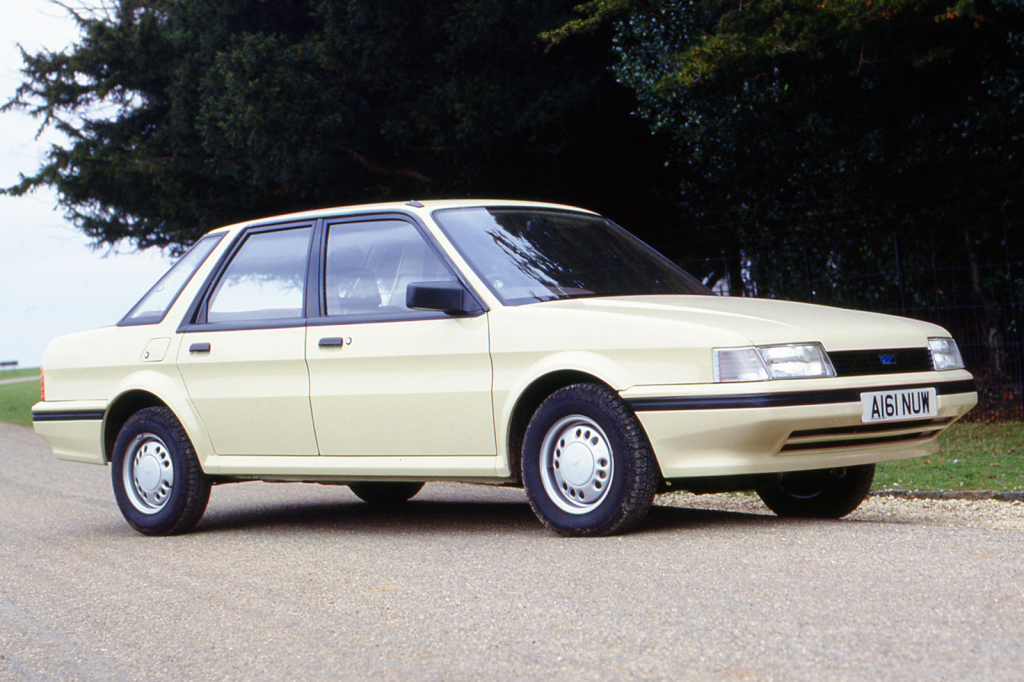 Odds: 11/2
Years Available: 1988 – 1994
Top Speed: 113mph
Hagerty Value: £5046
Gareth Southgate's England are – dare we say it – looking like one of the most promising England tournament sides for many years. They may not dazzle but they have the ability to get the job done without any need for razzmatazz. Much like the Rover Montego 2.0i saloon: it is relatively sensible, but with a prestige badge and a fuel-injected engine that can perform when it needs to.
Belgium: Ford Sierra 1.6 Estate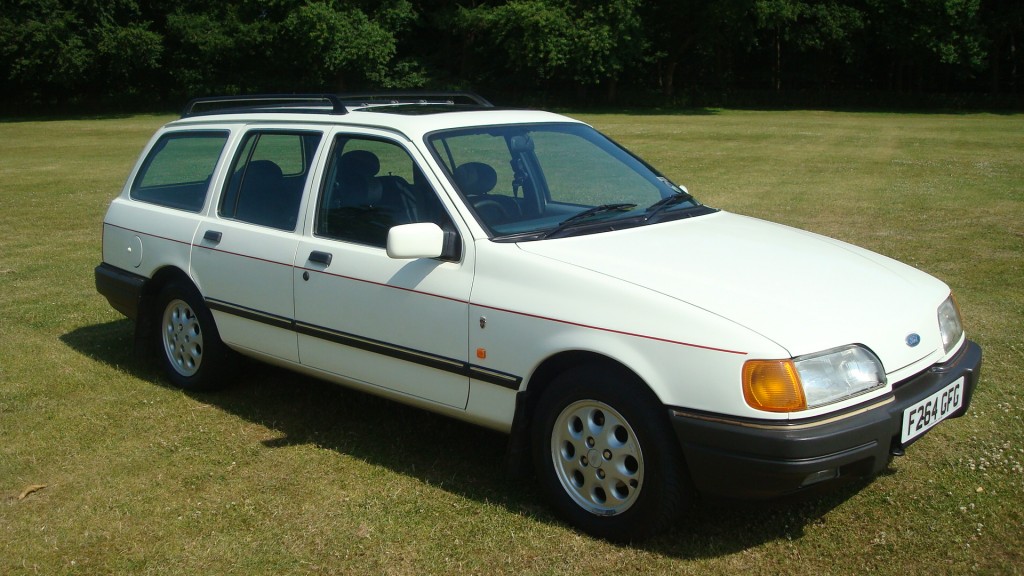 Odds: 11/2
Years Available: 1982 – 1993
Top Speed: 103
Hagerty Value: £3475
The Ford Sierra was built in Genk, Belgium for its entire life cycle. The 1.6 Estate may look a little like its RS Cosworth brother, but it hasn't got the speed in its legs. With the Belgian squad getting on a bit and blighted with a few injury niggles, we feel this model says it all.
Italy: Alfa Romeo 33 1.7
Odds: 11/2
Years Available: 1987 – 1994
Top Speed: 129
Hagerty Value: £2450
Roberto Mancini's side are quick to launch into the box, but their defence leaves a lot to be desired. We've chosen an Alfa Romeo, second only to Ferrari in its sporting heritage, but settled on the 33, a car that wasn't exactly known for its build quality. It looks great, sounds wonderful, but it's fragile.
Portugal: UMM Popemobile
Odds: 7/1
Years Available: 1991 only
Top Speed: 87
Hagerty Value: £95,600
OK, so choosing a Portuguese car wasn't easy, but we think we found the perfect example: the most valuable by far, this one was a vehicle made for one, very special, individual. It may not be the fastest any more, but it's still pretty special. How did we arrive at the value? Back in 2015, a Ferrari Enzo that had belonged to the Pope sold for $6m, or eight times the highest value in the Hagerty Price Guide at that time. So, we multiplied by eight our average value of the UMM Alter II on which His Holiness's car was based.
Spain: SEAT Ibiza 1.5 Mk I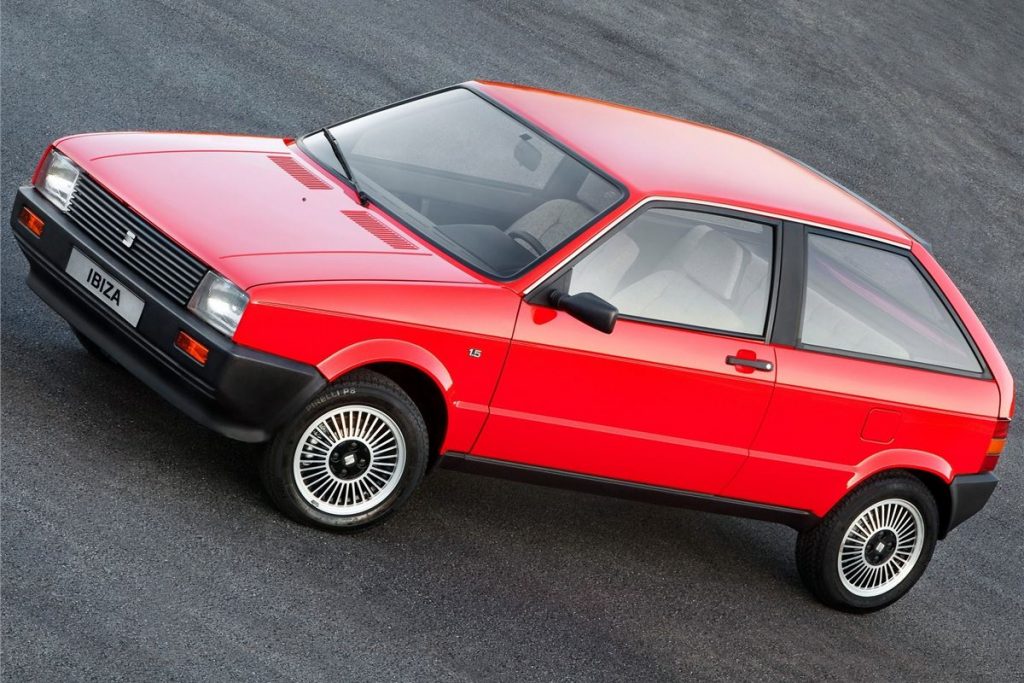 Odds: 8/1
Years Available: 1984 – 1993
Top Speed: 109
Hagerty Value: £2075
Spain have a solid defence and a great midfield, but are lacking in the attack. So, the SEAT Ibiza has lots going for it: an engine with a Porsche-designed cylinder head, a body designed by Guigiaro at Italdesign that could have become the Golf Mk II, but it's not the fastest car in the world.
Germany: Audi Super 90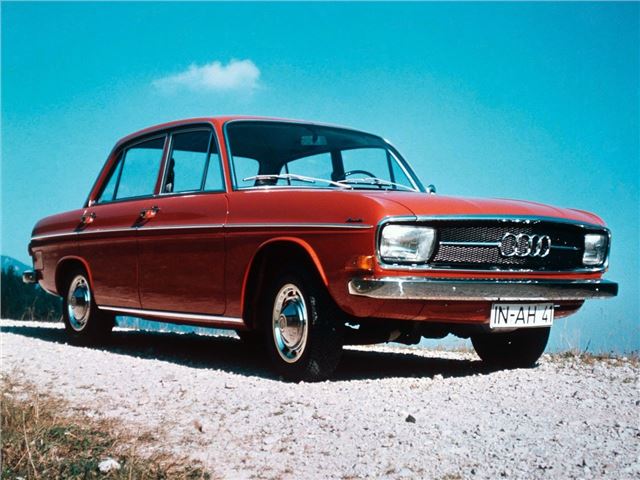 Odds: 10/1
Years Available: 1966 – 1972
Top Speed: 101
Hagerty Value: £7825
In its day, the Audi Super 90 was a high-performance machine, but these days the 101mph top speed isn't much to write home about. Similarly, Joachim Löw has been around for absolutely ages: he took charge of the national team fifteen years ago and before the start of the tournament the German team had been all but written off. But this car says it all: first built in 1966 (hooray!) but with a name that recalls a certain Italia 90 campaign (boo!) it could go either way.
Netherlands: DAF 66 2-door coupe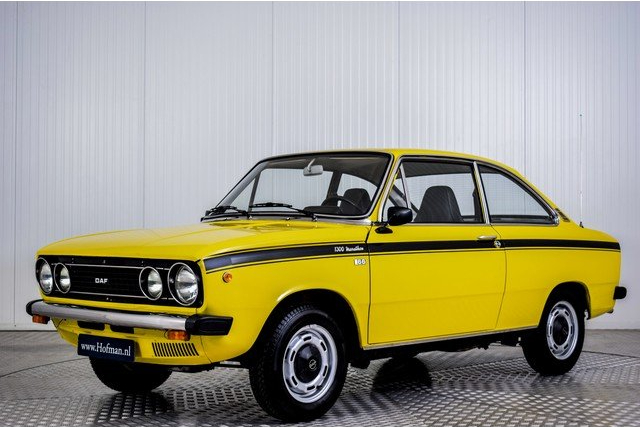 Odds: 12/1
Years Available: 1972-1976
Top Speed: 85
Hagerty Value: £6800
The Dutch were looking strong before the pandemic, but they've been all over the place since then. We've chosen the DAF 66, selecting the sporty 2-door coupe version that looks the part, but can't really produce the goods when asked.
Croatia: Zastava Yugo 55/55A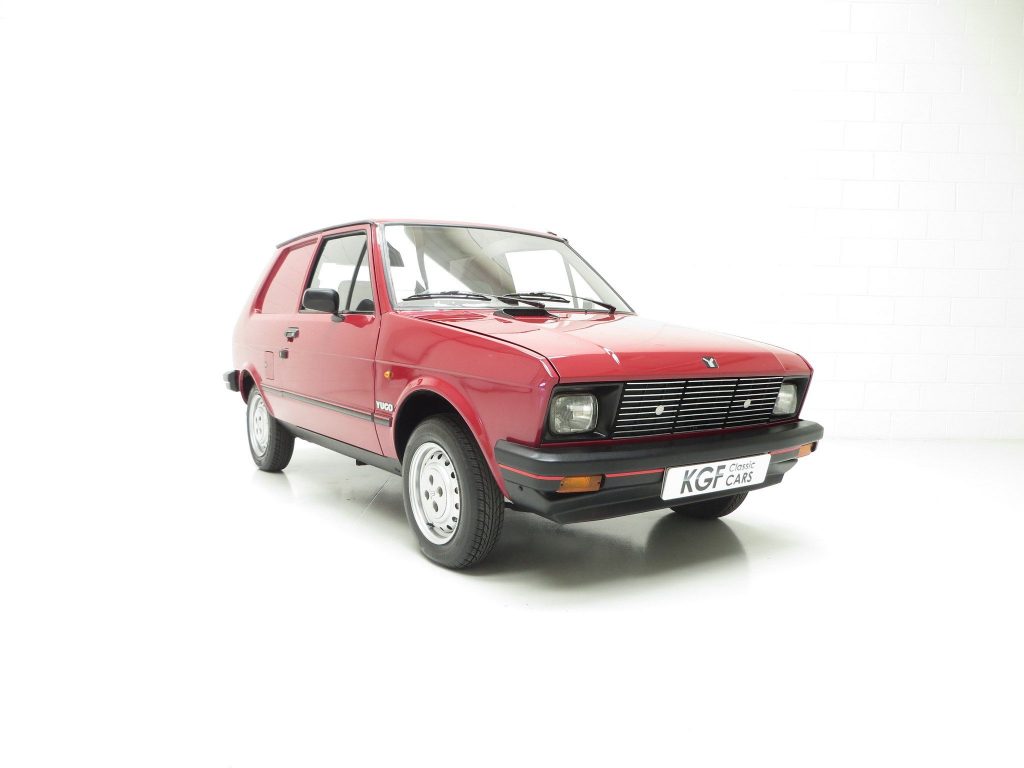 Odds: 40/1
Years Available: 1984-1991
Top Speed: 86
Hagerty Value: £1638
The Yugo 55 was quite a popular car when it was offered to UK buyers back in 1984, with a 1116cc engine and spec that included a rear spoiler, radio and digital clock. But this hatchback (that had the interior and brakes supplied by Croatian-based factories in the former republic of Yugoslavia) has definitely seen better days.
Ukraine: Zaz 968M
Odds: 50/1
Years Available: 1966–1994
Top Speed: 75
Hagerty Value: £1563
Ok, to be fair we were limited in our choice here! The Zaz 96M was known by various nicknames in the Soviet era countries in which it was sold, none of them very complimentary. Although Ukraine managed a recent draw against France, it also failed to beat Finland or Kazakhstan. Their only hope may be a moment of inspiration from coach and former AC Milan star Andriy Shevchenko.
Wales: Gilbern Invader
Odds: 80/1
Years Available: 1969-1973
Top Speed: 120
Hagerty Value: £10,350
Wales reached the semis the last time this competition was run, but this time their icon, Gareth Bale, is getting on a bit and Aaron Ramsey isn't firing on all cylinders. Mind you, they're still dangerous, as they proved against Turkey. For that reason, we've chosen a Gilbern Invader: It may look a bit like a Morris 1100 from a distance, but it has a 3-litre Ford V6 under the bonnet.
Scotland: Hillman Imp Super Saloon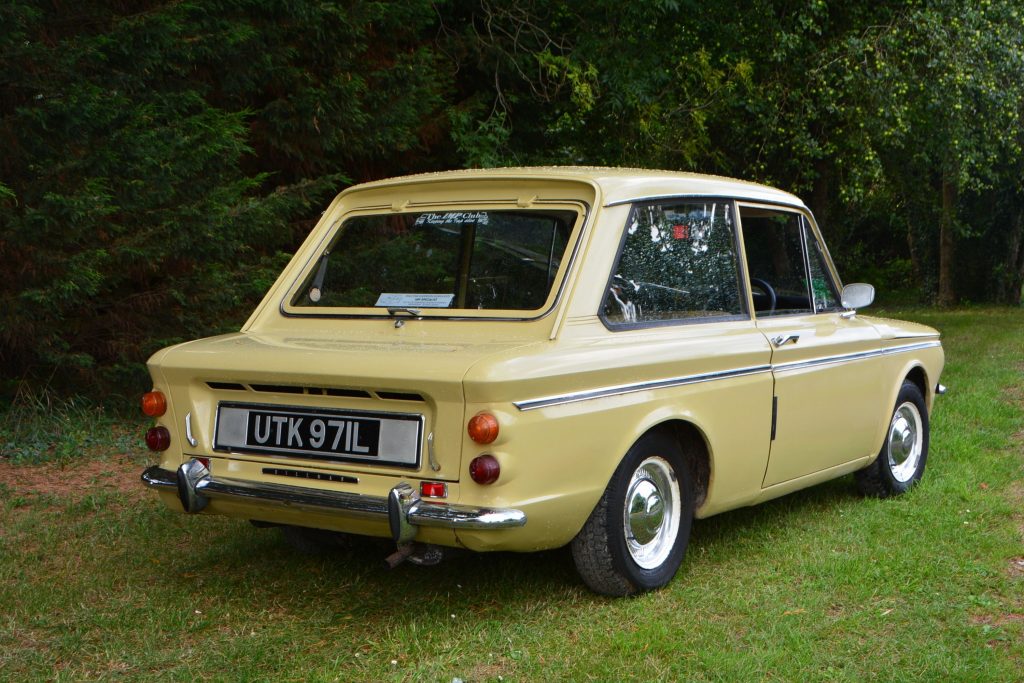 Odds: 200/1
Years Available: 1965 – 1976
Top Speed: 80
Hagerty Value: £4700
In 1963, Rootes set up a plant in Renfrewshire that was to produce the Hillman Imp for an impressive 35 years. We chose the Super Saloon – launched in September 1965, it included such luxuries as contoured rear seats and chrome rubbing strips on top of the engine cover. But underneath, it was still the same old 875cc Imp: popular but a little underpowered.
Read more
Cruel Britannia: 9 British-built cars we loved to hate
20 rock stars' cars: For those about to rock – and drive – we salute you
Don't drag me down: 10 cars that mastered aerodynamics