A 1954 Mercedes-Benz 300SL that was the inspiration for Andy Warhol's "Cars" series has been completely restored by Brabus Classic in Germany.
In 1986 Warhol was tasked by art dealer Hans Meyer to paint the SL in celebration of the centenary of the motor car. When Mercedes-Benz bosses saw the piece they commissioned the pop artist to produce a series of works featuring the 1885 Benz Patent-Motorwagen, the 1886 Daimler Motor Carriage, 1901's Mercedes 35 hp, the 1937 W125 Grand Prix racer, and the experimental C111 of 1970.
How much is your car to insure? Find out in four easy steps.
Get a quote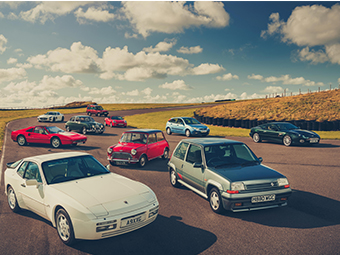 Now, the SL has undergone a body-off "Six Star" restoration by Brabus, taking more than 4500 hours. "Every single bolt and every component of the 300 SL's engine configuration and powertrain has been restored in accordance with all original specifications and with unmatched precision," says Brabus.
It's had a new coat of paint too, identical to the original colour (silver, naturally), while the cabin is exactly as you might have expected to find it in 1954, untouched by the ravages of age.
Immortalised by Warhol, EI – DR 1 is a priceless piece of automotive art. Warhol's original acrylic painting lives in Mercedes' own art collection and will never be sold, and the limited number of officially approved prints fetch thousands of dollars. The 300SL was already an icon, but some icons are bigger than others…
Read more
Would you pay £200,000 for this uncanny 'Gullwing' replica based on an SLK?
Driving the Mercedes 300 SLR "Uhlenhaut coupé" – the world's most expensive car
The original Mercedes 300SL should have been a failure | Revelations with Jason Cammisa