There are around 400 words in this news story, but you don't need to read them. Instead, sit back and gawp at the stunning Alfa Romeo Giulia SWB Zagato, the spiritual successor to the S.Z. (Sprint Zagato) bloodline, which dates back to 1961.
You can collect your jaw from the floor when you're ready.
The Italian coachbuilder is keen to point out that the Alfa Romeo badge on the grille is "solely for descriptive and promotional purposes", although there's a little more to it than that. For a start, it's based on the Alfa Romeo Giulia Quadrifoglio GTAm, albeit with shorter overhangs and wheelbase. Oh, and there's the small matter of a six-speed manual rather than an eight-speed automatic gearbox.
That's 533bhp and 443lb ft of torque being sent to the rear wheels via a manual gearbox. Zagato hasn't released any performance figures, but the GTAm will hit 62mph in 3.6 seconds and reach a top speed of 191mph. You can expect this one-off creation with a carbon-fibre body to go even faster.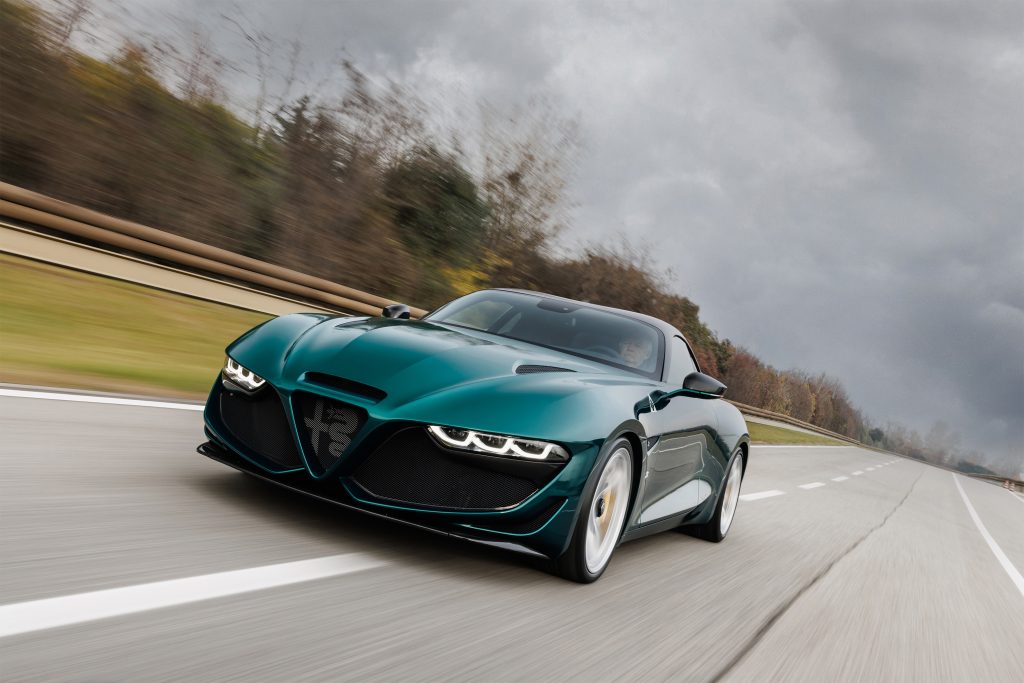 That's right, it's the only one. Zagato built the Giulia SWB to mark a century of working with Alfa Romeo, but the car has been snapped up by a German customer. The chap (we know it's a man) owns an 8C Competizione, numerous models from Alfa Romeo's recent past and several Aston Martin Zagatos. He regularly drives an Alfa Romeo S.Z., the car nicknamed 'Il Mostro'.
Zagato enlisted the help of Alfa Romeo's head of design, Alejandro Mesonero, who is understandably enthusiastic about the S.Z. tribute act, saying: "The philosophy of this new 2023 SZ is that of the 1960s, with a body driven by simplicity, aerodynamics and lightness. At Centro Stile, we are happy to have supported Zagato by contributing to the design of this car, which with this one-off has chosen to celebrate its historic bond with Alfa Romeo."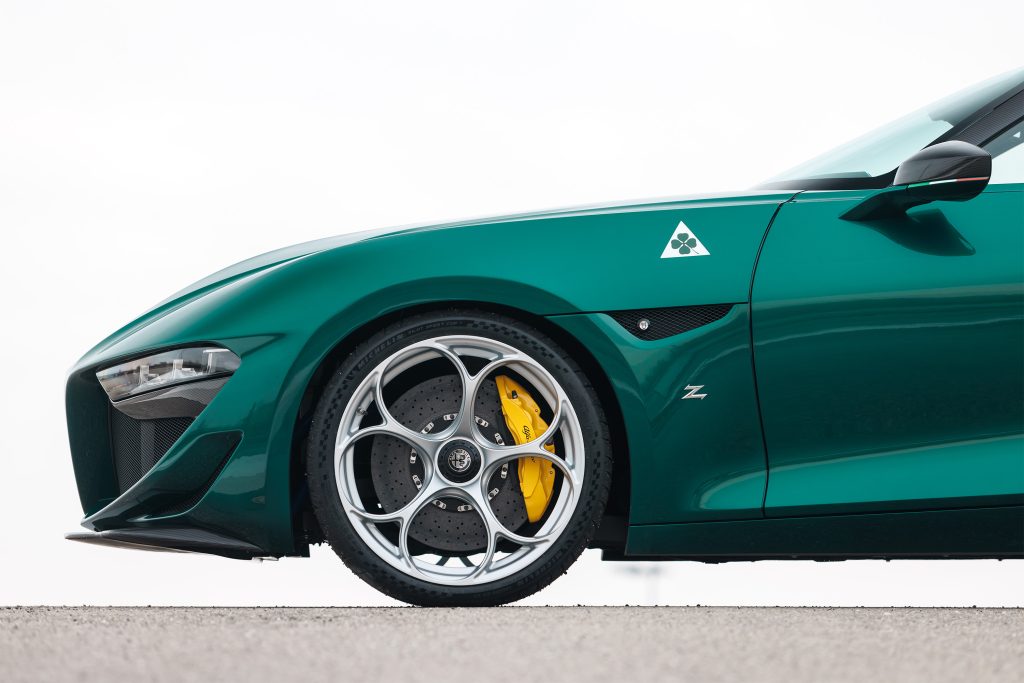 Highlights include the 3+3 headlight layout as seen on several recent Alfa models, 'double-bubble' roof and a truncated tail, which Mesonero labels a "typical Zagato body style solution".
The photos were taken at the La Pista circuit in Arese, before the car was handed over to its new owner. As early Christmas presents go, a unique Zagato with the underpinnings of a Giulia GTAm will take some beating. Buon Natale!
Read more
Alfa Romeo Giulia- A Strong Bloodline
Here's one Zagato made earlier
Book of the Month: Alfa Romeo Giulia Spider Essential Buyer's Guide