The most famous Bentley in the world has been downsized and electrified as the coolest commuter car you've ever seen.
The Little Car Company, which has already made a big splash with scaled-down versions of a Bugatti, Ferrari and Aston Martin, has now taken on the Blower Bentley Team Car No. 2 which won Le Mans in 1929.
How much is your car to insure? Find out in four easy steps.
Get a quote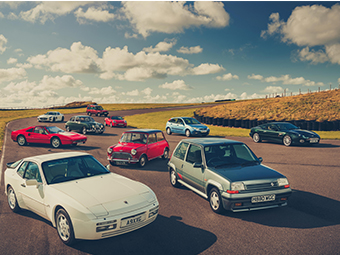 Reduced to 85 per cent size the Blower Jnr is 3.7 metres long and 1.5 metres wide, and features tandem seating for two adults instead of the original's side-by-side layout. Other than that the Jnr is an authentic replication of the Snr, complete with a steel frame, and leaf spring suspension with friction dampers. Brembo discs are a step up from 1929, while rear braking is taken care of by drums. The bodywork is a mix of hand-formed aluminium and a fabric-covered carbon fibre frame.
Inside there's a turned aluminium dashboard, with the fuel pressure pump now acting as the drive mode selector, and the ignition advance lever used to select forward or reverse. Up front the 'supercharger' is, in fact, the charge point and can accept Type 1 and Type 2 chargers.
The Blower Jnr is the first Little Car to be road legal, and with a full battery it should be able to cover 65 miles at speeds of up to 45mph.
The Little Car Company is starting with 99 First Edition cars priced at £90,000, which sounds a vast amount until you consider that Team Car No.2 is worth £29 million.