Whether it is Red Bull's budget-cap-busting catering or Toyota's ingenious turbo tweaking, race teams will always look for any room in the regulations to take a competitive advantage. If you ain't cheatin' you ain't tryin', so they say.
Somehow, however, I didn't think such antics would extend to a race series where there are no points and no prizes. Only pride is at stake, and yet that's proved enough to drive several teams racing in the UK's EnduroKA to get creative with their interpretation of the regulations.
How much is your car to insure? Find out in four easy steps.
Get a quote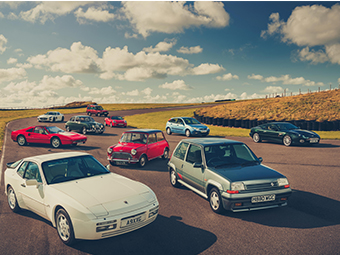 It all came to a head during the latest round of competition: a 12-hour marathon at Snetterton in Norfolk. With such a lengthy race duration, every team would need to use more fuel than it had in previous rounds, making pit stops even more precious.
For safety's sake, EnduroKA requires that the car be stopped in the pit lane, with the engine off and the driver out, when gassing up. Only two team members in full, fireproof suits can be involved in fueling: one holds a fire extinguisher, and the other dumps gas into the tank. The type of fuel jug is specified, as well: It must be fitted with a "ripper valve" to prevent spillage.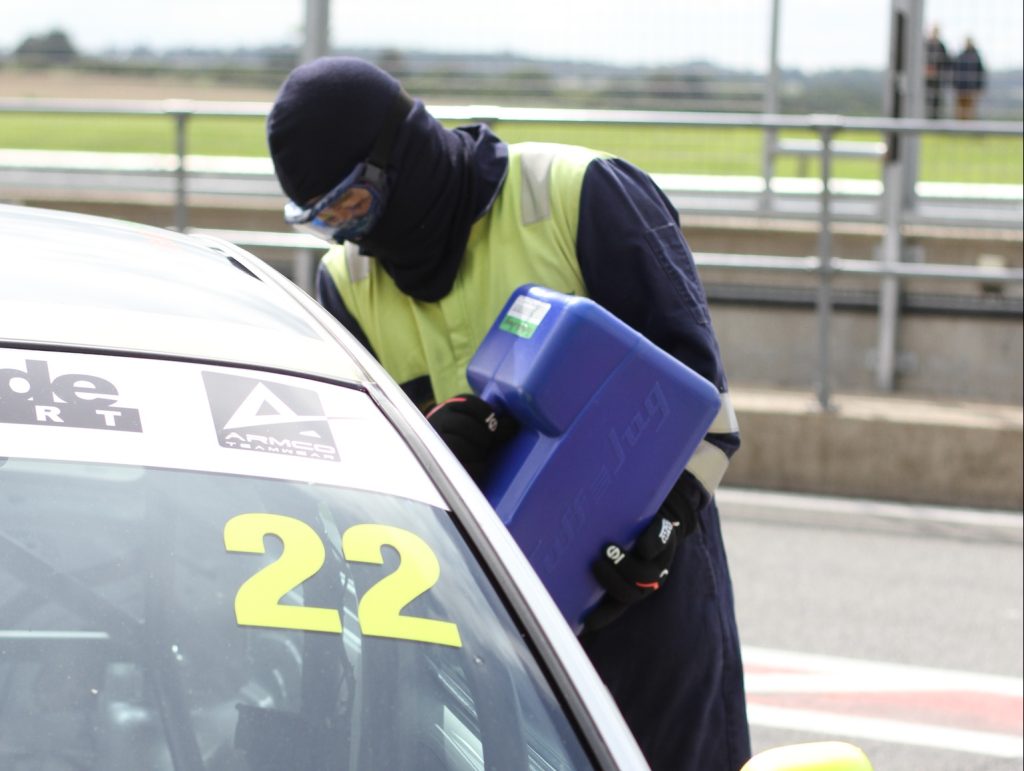 My team's experience so far has been that refuelling takes time – up to a minute or more to dump a full 20-litre jug into the tank. Yet some teams were filling their tanks in a fraction of the time by adding additional venting or homemade nozzles to their jugs.
"Fuel-Gate" led to a wave of protests from teams who hadn't made such modifications and had thus lost valuable track position with each pit stop.
The rest of the rules, which are tightly policed, relate to car setup and control parts from wheels and tyres to suspension. Modifying the fuel jug was a loophole that AFK Racing and about half the grid hadn't even considered. More fool (fuel?) us.
For the next round of competition, the organisers are tightening up the regs. Hopefully, the changes mean that we can return to fighting closer to the sharp end of the field and not be stuck losing out in the pits.
As it was, the grueling dozen hours saw us finish 11th out of the 29 starters and we were a tad disappointed. Four races into the season, we had felt well-prepared. The car had been serviced, we had replaced a wobbly engine and gearbox mount, and had even gone as far as turning up with a motorhome, thanks to the kind folks at Ford who provided a comedically-named Transit Custom Nugget. It served as my motel for the weekend, a mid-race driver's lounge, and catering truck: A blessing, especially during the wild storm that flooded our pit garage.
A sodden qualifying session resulted in spins from me and teammates Natalie Knowles and Tim Parsons. Nick Creed was the only one of us to record a half-decent time, which put us 21st on the grid.
Race day brought sunshine and showers. As per our usual strategy, we divided track time equally. Our first 90-minute stints passed without incident, and we steadily worked our way up the field. All was going to plan until, during one pit stop, we accidentally under-fueled the car. (We blame the tricky fuel jugs.) That cut the next driver's stint short, meaning I then had the best part of two hours behind the wheel –my longest yet.
The track layout at Snetterton 200 isn't complex, but there are a couple of key points to nail for a decent lap time, specifically a fast left at the end of the back straight that leads into a right-hander, requiring braking while turning. There's also a tight left that follows a flat right, which leads to the start-finish straight.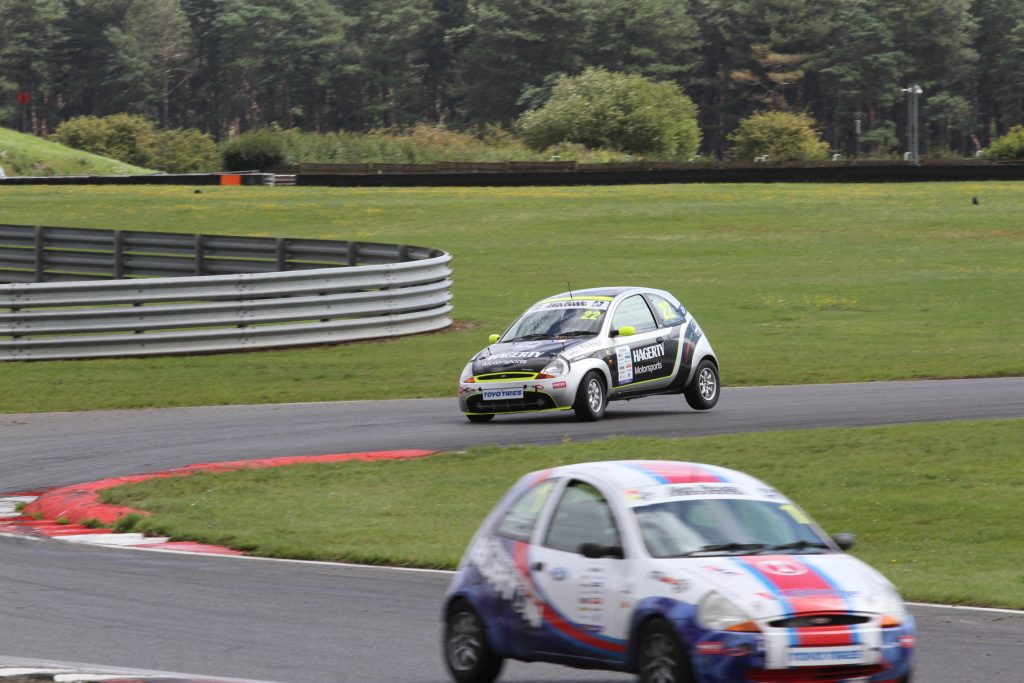 The little KA excelled again, lifting a rear wheel in the fastest bends and allowing itself to be steered as much on the throttle as with the wheel. It is not fast, but it really is a hoot.
When I pitted from eighth position, we needed a time-sapping fuel-stop before Tim could rejoin the track. We dropped to 13th place. In the final hour or so I took to the team radio, cheerleading and encouraging him to close the gap on the cars ahead.
It was clear that Tim was enjoying himself immensely, and the more fun he had, the faster he went. With minutes to go, he was in 12th. On the final lap, he made up another position just before the checkered flag, despite a minor coming-together with another car.
With the playing field levelled for the next round, we're certainly revved up for a five-hour "sprint" session at Oulton Park in Cheshire in September.